Scott & Chris
9PM – Saturday, Nov. 4th | MUB Commons
One plays the cello and one plays the guitar.  Together, this acoustic duo rocks out to originals and covers.  This unique twist on modern day music makes it an act you won't want to miss!  There will even be free donuts and hot cider!  Don't miss them on Saturday, Nov. 4th at 9pm in the MUB Commons, it will be a great show and MUB Board would love to see you there!
---
It's time to start thinking about Winter Carnival 2018!
The theme this year is "Myths and Tales of the Past, in our Frigid Forecast".
If you are planning on participating in Winter Carnival,  please join our Winter Carnival Email list for any and all updates regarding Winter Carnival.
In order to join follow this link:
https://groups.google.com/a/mtu.edu/forum/#!forum/wintercarnival-l
 Click the blue button that says "Join group to post".
Click "Join this group".
There are also a few changes we would like to highlight for this year:
Window painting event has been replaced with "Banner Painting".  The banners will then be hung in business windows in downtown Houghton during January and February.  A major change with this new event is that banners will need to be completed by December 15th in order for businesses to have adequate time to receive and display the banners.  Additional details regarding the event are listed in the rulebook.  Applications for the event close Friday, November 3rd and can be accessed here.
Due to declining participation, the interactive statue competition will no longer be a judged event. Organizations wishing to build statues that require participant interaction are encouraged to do so by opting into the category on the month-long statue application. Any questions regarding this change can be directed to bkstatues@mtu.edu.
The final Stage Revue event held in the Rozsa Center for the Performing Arts on Thursday, February 7th will be free for all students thanks to a generous sponsorship from the Inter-Residence Housing Council (IRHC).  A valid student ID must be brought to the event for student admission.
Lastly, attached is a PDF copy of the Rulebook for Winter Carnival 2018.  All relevant dates to events, registrations, and meetings can be found there.
You can also find a copy of the Rulebook on Blue Key's Involvement Link page, as well as on the Carnival website at: https://www.mtu.edu/carnival/
At this time, here are some upcoming dates and times for the next couple of weeks.
Entry forms for Banner Painting go live Monday, October 30 and close on Friday, November 3.
Entry forms for Queens go live November 3 at 8:00 am and close on November 17 at 5:00 pm.
Entry forms for Stage Revue will be available online starting October 27, and must be submitted by November 17 at 5:00pm.
Entry forms for Month-Long Statues go live November 11 at 8:00am and close on December 6 at 5:00pm.
An Open Forum and Lottery for Month-Long statues will be held on November 9 at 5 pm in Fisher 138.  Priority for Themes and Snow Statue Locations will be determined at this meeting. If you want priority for your location and theme, you must be present at this lottery. Only one representative from your organization needs to be present.
I hope that everyone is just as excited as we are for Winter Carnival 2018!
Please contact bluekey@mtu.edu for any questions or concerns. "
---
Campus-Wide Survey
The University is conducting a campus-wide survey to find out what it's like to work, live, and learn at Michigan Tech. The survey – called the Michigan Tech Assessment of Working, Living, and Learning – will help the University better understand the current climate at Michigan Tech, and how all members of our community experience it.
Creating and maintaining a community environment that respects individual needs, abilities, and potential is critically important. The assessment is designed to provide the administration with information about both positive and challenging aspects of life at Michigan Tech. It's your opportunity to describe your personal experiences, your observations, and to offer suggestions for change that might enhance the campus climate.
The goals of the project are to: 1) identify successful initiatives, 2) uncover any challenges facing members of our community, and 3) develop strategic initiatives to build on the successes and address the challenges.
This research has been reviewed and approved by the Michigan Tech Institutional Review Board. Additional information about the project is available here.
You are encouraged to take the time to answer the questions by going to mtu.edu/worklivelearn. Completing the survey takes an average of 20 to 30 minutes, but it could take longer depending on your responses. All of your answers will remain confidential and the results will be reported in group form only. You will not be identifiable as an individual.
Thank you in advance for your contribution to this vital project.
---
Come Dance with Nosotros
Where: MUB ballroom
Time: 8-9 pm salsa lessons, 9-11 pm open floor
When: Saturday 4th November
Cost: FREE!
All levels! No partner needed! Family friendly!
---
HuskyFit Has New Programs
HuskyFit is excited to announce the expanded options of wellness services available at the SDC. Take advantage of these great new programs today!
– One on One Therapeutic Yoga – Improve health and movement through one on one personal postural analysis screening, functional movement assessments and a Yoga practice customized to meet your specific needs.
– Personal Health Coaching – A free consultation followed by a 3 month program to guide, support and educate clients to make long lasting, sustainable lifestyle changes.
– Personal Training – Certified trainers work with you to help you meet your fitness goals from losing weight or gaining muscle to increasing strength or training for a marathon! Single and partner packages available.
– Meditation – Increase focus and attention, become more resilient to stress, strengthen your immune system and more through the practice of meditation.
Don't forget the variety of HuskiesFit group fitness options available 7 days a week! We are happy to continually update our program offerings to meet the needs of our community!
Employees, use your remaining 2017 TechFit monies as a form of payment for HuskiesFit Programs!
---
Nutrition Workshops
Nutrition Workshops are now available through HuskiesFit Programs! (2) four-week sessions, "Eating for Energy" and "Weigh Less & Live More". Join Kero Tuesdays at 12 pm. Bring your lunch and pick  up some health tips to get you on the right track!

---
ATTENTION ALL STUDENTS GRADUATING IN December 2017: The Michigan Tech Student Foundation (MTSF) and the Student Philanthropy Council invite you to make your upcoming commencement day even more meaningful by participating in the Class Tribute Program.  It's an opportunity for you to recognize someone special to you in the printed commencement program.
Just go to http://www.mtu.edu/classtributes  for program and participation details.  The deadline for tribute submissions is November 20, Monday.
For questions, contact Adam Portmann at 487-2542 or aportman@mtu.edu.
---
Red Cross Lifeguard Certification Course

HuskiesFit Programs is offering a Red Cross Lifeguard Certification Course and a Lifeguard Renewal Course November 10-12, 2017. Earn your American Red Cross Certification in this 3-day training course located at the Michigan Tech SDC Pool. Certification includes Lifeguard and CPR certification and all training materials. You must be at least 15 years of age by the class start date, able to swim 200-400 yards, tread water for 2 minutes and grab a 10 pound brick from 8-12 feet of water with a feet first surface dive.
Cost of the training is $135, and the dead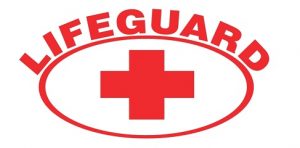 line to register is November 3.
Red Cross Lifeguard Certification could lead to a job as a lifeguard at the SDC Pool!
For more information, visit Lifeguard.
---
Fall Fest at Campus Bookstore!
It's almost Thanksgiving Break and we want to take this opportunity to show how thankful we are for all of YOU. Friday, November 10th, the Campus Store will be hosting FALL FEST! FALL FEST is a special event to celebrate YOU. Stop by the Campus Store and join in the fun! There will be games, contests, snacks, and prizes! We look forward to seeing you!
---
Diwali Night 2017
Event name: Diwali Night 2017
Time & day: 5:00 pm on November 10, 2017
Venue: MUB and the Rozsa center 
Nature of program: Indian buffet dinner and cultural dance and music performances to follow.
---
International Dance Lessons
In recognition of International Education Week (IEW), Michigan Tech is hosting an international dance social that will take place on Novemb
er 14th, 6:00 – 9:00 pm in the MUB Ballroom. Dance lessons are provided by the Indian Students Association, NOSOTROS, and the African Students Organization. Learn basic dance movements and the cultural history of each dance. No prior dance knowledge is required.
Link to Facebook event. Admission is free and open to the general public and Michigan Tech campus community.
---
Tea Time Social
In recognition of International Education Week, the Michigan Tech English Language Institute (ELI) is hosting a tea time social. Come join us f
or tea, desserts, and intriguing conversations. This is a time when students, staff, faculty, and community members come together to unwind from a hectic week of studies and responsibilities. Everyone is welcome. Link to Facebook event.
---
Euchre/Chess Raffle Knight
Come join MUB Board on Tuesday, November 7th from 8-10 pm in the MUB Commons for a Euchre/Chess Raffle Knight! There's a chance to win prizes such as a chess board, a Star Wars bundle, a broomball bundle, coloring books and pencils, and Cards Against
Humanity! All you need is to show up and have a good time playing some games!
---
Economics Oligopoly Lecture
The event will take place on Thursday, the 16th of November, from 7-8:45 pm, in the EERC Room 100. The speaker will be Dr. Paul Nelson, from the business and economics department.
---
Afrobeat Fitness
Want to try something different? Join Afrobeat Fitness instructor Stephanie Saturdays from 12 to 12:50 pm in th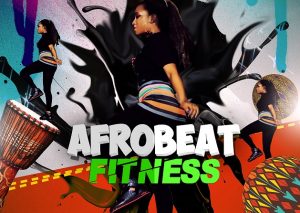 e SDC Studio! This class will leave you feeling successful regardless of your fitness level. Afrobeat Fitness is an energetic dance class associated with West African musical styles (Afrobeat) to create an exciting routine and a great cardio workout.
For more class information, visit Afrobeat Fitness.
---
Leadership Education Accelerating Development
Interested in developing yourself as a leader? Student Activities offers HuskyLEAD, a leadership development series which stands for Leadership Education Accelerating Development. The HuskyLEAD series focuses on five different leadership competencies: self-awareness, teamwork, communication, ethical practices, and social responsibility.
The HuskyLEAD-Strengths Series will help students learn how to develop and apply their strengths for success in college and beyond. The purpose is to identify and maximize the talent of college students to guide their personal, professional, and leadership development through the use and application of strengths-based sciences.
 Fall 2017 HuskyLEAD – Strength Series:
Understanding the Strengths Profile (CliftonStrengths for Students Part 2), 

Wednesday, November 8, 4 p.m. – 5 p.m.

, MUB B001 OR 

Thursday, November 30, 6 p.m. – 7 p.m.

, Wads G17/19
Applying StrengthsFinder (CliftonStrengths for Students Part 3), 

Wednesday, December 6

 from 

4 p.m. – 5 p.m.

, MUB B001
If you have any questions about HuskyLEAD, please contact Jonathan Davey, Coordinator of Student Activities at 
(906) 487-2831
 or email 
jrdavey@mtu.edu
.
---
STUDENT COMMISSION
Ever notice something about Michigan Tech that could be improved?  Have you had a great idea that would have a positive effect on other students?
If yes, you are invited and encouraged to join us at the Student Commission meetings.  We look to break down the barriers that impede student's success, and to improve Michigan Tech's campus environment.
You'll get the chance to have your ideas heard by staff, faculty, university officials, and most importantly other students.  We work together to act on your idea and make changes.  Past accomplishments of the Student Commission include:
Skate Board/Long Board Racks
Water Bottle Filler Stations
Prince's Point Rehab
Upper Daniell Heights Printer
Reflectors
Bus Stop Schedules
Promotion of Husky Food Access Network (Husky FAN)
Promotion of Maintenance Direct Work Order
Value Statement
Relocation of Broomball Rinks
Designated Memorial Garden
Experience Tech Fee Initiative
 Anyone is welcome to attend upcoming meetings.
Please check out the Student Commission website for more information. http://www.mtu.edu/student-affairs/administration/vp/committees/student-commission/
2017 Fall Meeting Dates:
Thursday, November 9, 2017, 2:00 p.m., MUB, Ballroom A1
Thursday, December 14, 2017, 2:00 p.m., Admin 404
---
There's still time to get your HuskieFit Ultimate Session Punch Card!
Good for fall semester, expires December 22, 2017.
---

Look for these signs around campus and submit your feedback for a chance to win a free coffee!
---
Cap, Gown, & Ticket Ordering Now Open
Request commencement tickets and place your cap & gown order now. Review cap & gown pricing, ordering deadline, Michigan Tech cap & gown policies and commencement information prior to ordering.
Visit http://www.bookstore.mtu.edu/michtech/
Please contact capandgown@mtu.edu with any questions.
---
LeaderShape Institute Applications are Open
Applications for the 2018 LeaderShape Institute are now op
en!
 Deadline for applications is:
 November 6, 2017 @ 11 pm.
Feel free to share far and wide!
---
 41 North Film Festival at the Rozsa 
From a silent film accompanied by a symphony and choral performance, to topical and historical films with expert panelists, the 41 North Film Festival brings together acclaimed films from around the world with participants from the local community for four days of engaging, informative, and inspiring events. In celebration of this year's theme of community, the festival will also present a special "City Light" award to retired Michigan Tech film professor and photographer Joe Kirkish in recognition of his many contributions to film appreciation in the Keweenaw.
Kicking the festival off at 7:30 PM, Thursday, November 2, is Voices of Light/The Passion of Joan of Arc, an evening of film and music in collaboration with the Keweenaw Symphony Orchestra and the ConScience Michigan Tech Chamber Singers.  Among other feature films included this year are Dealt (Luke Korem, 2017),  Buzz One Four (Matt McCormick, 2017), Brimstone and Glory  (Viktor Jakovleski, 2017), Donkeyote (Chico Pereira, 2017), ACORN and the Firestorm (Reuben Atlas, Samuel D. Pollard, 2017), The Migrumpies (Arman T. Riahi, 2017), The Good Postman (Tonislav Hristov, 2017), This Giant Papier Mache Boulder is Actually Really Heavy (Christian Nicolson, 2016), and The Road Movie (Dmitry Kalashnikov, 2017).
All events are free with the exception of Voices of Light/The Passion of Joan of Arc. Tickets for that event are $19 for adults, $6 fo
r youth, and free for Michigan Tech Students with the Experience Tech fee. A free film festival ticket is required for admission. All tickets are available by phone at (906) 487-2073, online at mtu.edu/rozsa, in person at the Central Ticketing Office in the Student Development Complex, or at the door at the Rozsa Box Office (opens one hour prior to event start).
---
Serve901
In March 2018, Michigan Tech will partner with Serve901 in Memphis, Tennessee to combat specific social issues. The trip will be comprised of 18 students, including two staff advisors. Students will apply for the opportunity and pay a $200 deposit to secure their spot. The deposit will be refunded on the first day of the trip. All other expenses are covered.
Applications are open until 
January 31, 2018
, but there will be a priority consideration for those that apply before 
December 8, 2017
. Any remaining spots will be filled after the application deadline.
---