Chinese Cuisine at Fridays Khana Khazana 
by Khana Khazana
This week at the Memorial Union North Coast Grill and Deli, we are featuring a menu from China.
The menu features:                           
Sweet and Sour Chicken
Braised Tofu
Mango Sago
Serving is from 11 a.m. to 1 p.m. Friday. The cost is $7.95 and includes a fountain beverage. Visit Khana Khazana on Facebook.
---
Veteran's Day Tribute
Friday, Nov. 10th at noon.
At the husky statue
"Please join us as we stand to honor the veterans in our community. Come to the husky statue between classes at noon to show your support for those who serve!"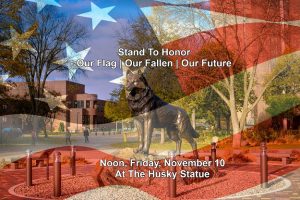 ---
It's time to start thinking about Winter Carnival 2018!
The theme this year is "Myths and Tales of the Past, in our Frigid Forecast".
If you are planning on participating in Winter Carnival,  please join our Winter Carnival Email list for any and all updates regarding Winter Carnival.
In order to join follow this link:
https://groups.google.com/a/mtu.edu/forum/#!forum/wintercarnival-l
 Click the blue button that says "Join group to post".
Click "Join this group".
There are also a few changes we would like to highlight for this year:
Window painting event has been replaced with "Banner Painting".  The banners will then be hung in business windows in downtown Houghton during January and February.  A major change with this new event is that banners will need to be completed by December 15th in order for businesses to have adequate time to receive and display the banners.  Additional details regarding the event are listed in the rulebook.  Applications for the event close Friday, November 3rd and can be accessed here.
Due to declining participation, the interactive statue competition will no longer be a judged event. Organizations wishing to build statues that require participant interaction are encouraged to do so by opting into the category on the month-long statue application. Any questions regarding this change can be directed to bkstatues@mtu.edu.
The final Stage Revue event held in the Rozsa Center for the Performing Arts on Thursday, February 7th will be free for all students thanks to a generous sponsorship from the Inter-Residence Housing Council (IRHC).  A valid student ID must be brought to the event for student admission.
Lastly, attached is a PDF copy of the Rulebook for Winter Carnival 2018.  All relevant dates to events, registrations, and meetings can be found there.
You can also find a copy of the Rulebook on Blue Key's Involvement Link page, as well as on the Carnival website at: https://www.mtu.edu/carnival/
At this time, here are some upcoming dates and times for the next couple of weeks.
Entry forms for Banner Painting go live Monday, October 30 and close on Friday, November 3.
Entry forms for Queens go live November 3 at 8:00 am and close on November 17 at 5:00 pm.
Entry forms for Stage Revue will be available online starting October 27, and must be submitted by November 17 at 5:00pm.
Entry forms for Month-Long Statues go live November 11 at 8:00am and close on December 6 at 5:00pm.
An Open Forum and Lottery for Month-Long statues will be held on November 9 at 5 pm in Fisher 138.  Priority for Themes and Snow Statue Locations will be determined at this meeting. If you want priority for your location and theme, you must be present at this lottery. Only one representative from your organization needs to be present.
I hope that everyone is just as excited as we are for Winter Carnival 2018!
Please contact bluekey@mtu.edu for any questions or concerns. "
---
Campus-Wide Survey
The University is conducting a campus-wide survey to find out what it's like to work, live, and learn at Michigan Tech. The survey – called the Michigan Tech Assessment of Working, Living, and Learning – will help the University better understand the current climate at Michigan Tech, and how all members of our community experience it.
Creating and maintaining a community environment that respects individual needs, abilities, and potential is critically important. The assessment is designed to provide the administration with information about both positive and challenging aspects of life at Michigan Tech. It's your opportunity to describe your personal experiences, your observations, and to offer suggestions for change that might enhance the campus climate.
The goals of the project are to: 1) identify successful initiatives, 2) uncover any challenges facing members of our community, and 3) develop strategic initiatives to build on the successes and address the challenges.
This research has been reviewed and approved by the Michigan Tech Institutional Review Board. Additional information about the project is available here.
You are encouraged to take the time to answer the questions by going to mtu.edu/worklivelearn. Completing the survey takes an average of 20 to 30 minutes, but it could take longer depending on your responses. All of your answers will remain confidential and the results will be reported in group form only. You will not be identifiable as an individual.
Thank you in advance for your contribution to this vital project.
---
There are some upcoming projects that could use some volunteer efforts. Below is a list of the different projects. Please contact the site lead if you're available to help.
---
Chronicle of Higher Education Looking for Short Essays on Winter Breaks
Many students use their winter break for catching up with family and friends.  But have you ever used your winter break in other productive ways, such as preparing for the upcoming semester, getting a head start on your career, or improving the world in some way?  If so, the Chronicle of Higher Education would love to hear from you.  They are looking for short, personal essays – around 300 words – from students about how they have used their winter break in constructive ways.  If you are interested and available to write a short essay by Wednesday, November 15, 2017, please contact Jenn Donovan, director of news and media relations, at jbdonova@mtu.edu.
---
Superior Wind Symphony Concert
The Rozsa Center for the Performing Arts and Department of Visual and Performing Arts presents a concert by the Superior Wind Symphony, titled "Perfectly Frank," a celebration of the great conductor for winds, Frank L Battisti. They will perform this Saturday, November 11, at 7:30 PM, in the Rozsa Center.
Frank L. Battisti is conductor of the Wind Ensemble and Director of Wind Ensemble Activities at the New England Conservatory in Boston, Massachusetts. Under Mr. Battisti's leadership, the Ensemble has established a national and international reputation for being one of the premiere ensembles of its kind in the United States. It has performed often at music conferences, in live radio concert broadcasts over the National Public Radio (NPR) Network and recorded for Centaur and Golden Crest Records. During the past 40 years Frank L. Battisti has been responsible for commissioning and premiering many works for wind ensemble by distinguished American and foreign composers including Warren Benson, Leslie Bassett, Robert Ceely, John Harbison, Robin Holloway, William Thomas McKinley, Vincent Persichetti, Michael Colgrass, Daniel Pinkham, Gunther Schuller, Robert Selig, Sir Michael Tippett, Ivan Tcherepnin, Robert Ward and Alec Wilder. Critics and colleagues have praised Battisti for his commitment to contemporary music and his outstanding performances.
According to Christianson, "Frank Battisti has been a personal friend and mentor to me for over a decade, including being the very first guest conductor I had here at Tech in my first year of my life as a College Band Director! He gave then, as he has always since: Pointed, helpful information about how to be a more musical conductor and inspiring educator. I was able to go to two workshops with Frank as an instructor this summer, in Frank's 87th year! I felt more inspired than even before and thought it was time to plan a concert of music that Frank values at the highest level, as a tribute to his friendship and support!  All of the music in this program is by composers or arrangers that are at the top of the Battisti approval list, and almost all of them have been teaching pieces I first studied at Battisti conducting workshops."
Tickets for Perfectly Frank! are on sale now, $13 for adults, $5 for youth, and no charge for Michigan Tech students with the Experience Tech fee, available by phone at (906) 487-2073, online at mtu.edu/rozsa, in person at the Central Ticketing Office in the Student Development Complex, or at the Rozsa Box Office the evening of the performance. Please note the Rozsa Box Office only opens two hours prior to performances.
For more information please contact Mike Christianson at mchristi@mtu.edu, 906-487-2825, or visit us online at mtu.edu/rozsa
Michigan Technological University is an equal opportunity educational institution/equal opportunity employer.
---
Fireside Chat
International Programs and Services is excited to announce a new series called, Study Abroad Fireside Chats. The first Fireside Chat will take place on Monday, November 13th, 6:00 – 7:30 pm in the MUB Alumni Lounge,
and will be hosted by our University Studies Abroad Consortium (USAC) Regional Representative, Joel Freeman. Joel's presentation will review USAC's study abroad programs and scholarship opportunities, and you'll have the chance to mingle with study abroad alumni.
This is a special event because it's also during International Education Week — be on the look out for our IEW campus events!
Join us for casual conversation, hot chocolate, and yummy campfire snacks!
If you have any questions, please contact studyabroad@mtu.edu.
---
Last Chance for Course Material Survey
Today is the last day for the Fall 2017 course material survey! For all those that have participated, thank you tremendously. Your feedback will help the Campus Store strive to provide the broadest course material options and most cost-conscious pricing through strategic partnerships, transparency, and industry awareness.
Cash prizes are available, please check your email for the link to the survey!
Have a great semester and we hope to hear from you!
---
14 Floors – Silicon Valley Event
Interviews will be this Monday, November 13, 2017 starting at 4pm in the Academic Office Building, conference room 101.
This trip is open to all Michigan Tech students.  Participation is based on a two minute interview on "Why should you be included on the trip?"
If your interested email Karen Foltz at ksfoltz@mtu.edu.
---
HuskyFit Has New Programs
---
---
International Dance Lessons
In recognition of International Education Week (IEW), Michigan Tech is hosting an international dance social that will take place on Novemb
er 14th, 6:00 – 9:00 pm in the MUB Ballroom. Dance lessons are provided by the Indian Students Association, NOSOTROS, and the African Students Organization. Learn basic dance movements and the cultural history of each dance. No prior dance knowledge is required.
Link to Facebook event. Admission is free and open to the general public and Michigan Tech campus community.
---
Tea Time Social
In recognition of International Education Week, the Michigan Tech English Language Institute (ELI) is hosting a tea time social. Come join us f
or tea, desserts, and intriguing conversations. This is a time when students, staff, faculty, and community members come together to unwind from a hectic week of studies and responsibilities. Everyone is welcome. Link to Facebook event.
---
Economics Oligopoly Lecture
The event will take place on Thursday, the 16th of November, from 7-8:45 pm, in the EERC Room 100. The speaker will be Dr. Paul Nelson, from the business and economics department.
---
Want to try something different? Join Afrobeat Fitness instructor Stephanie Saturdays from 12 to 12:50 pm in th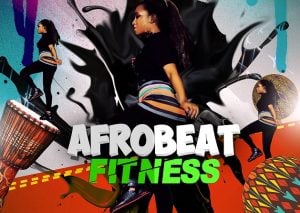 e SDC Studio! This class will leave you feeling successful regardless of your fitness level. Afrobeat Fitness is an energetic dance class associated with West African musical styles (Afrobeat) to create an exciting routine and a great cardio workout.
For more class information, visit Afrobeat Fitness.
---
Interested in developing yourself as a leader? Student Activities offers HuskyLEAD, a leadership development series which stands for Leadership Education Accelerating Development. The HuskyLEAD series focuses on five different leadership competencies: self-awareness, teamwork, communication, ethical practices, and social responsibility.
STUDENT COMMISSION
Ever notice something about Michigan Tech that could be improved?  Have you had a great idea that would have a positive effect on other students?
If yes, you are invited and encouraged to join us at the Student Commission meetings.  We look to break down the barriers that impede student's success, and to improve Michigan Tech's campus environment.
You'll get the chance to have your ideas heard by staff, faculty, university officials, and most importantly other students.  We work together to act on your idea and make changes.  Past accomplishments of the Student Commission include:
Skate Board/Long Board Racks
Water Bottle Filler Stations
Prince's Point Rehab
Upper Daniell Heights Printer
Reflectors
Bus Stop Schedules
Promotion of Husky Food Access Network (Husky FAN)
Promotion of Maintenance Direct Work Order
Value Statement
Relocation of Broomball Rinks
Designated Memorial Garden
Experience Tech Fee Initiative
 Anyone is welcome to attend upcoming meetings.
Please check out the Student Commission website for more information. http://www.mtu.edu/student-affairs/administration/vp/committees/student-commission/
2017 Fall Meeting Date:
Thursday, December 14, 2017, 2:00 p.m., Admin 404
---
There's still time to get your HuskieFit Ultimate Session Punch Card!
Good for fall semester, expires December 22, 2017.
---

Look for these signs around campus and submit your feedback for a chance to win a free coffee!
---
Cap, Gown, & Ticket Ordering Now Open
Request commencement tickets and place your cap & gown order now. Review cap & gown pricing, ordering deadline, Michigan Tech cap & gown policies and commencement information prior to ordering.
Visit http://www.bookstore.mtu.edu/michtech/
Please contact capandgown@mtu.edu with any questions.
---
LeaderShape Institute Applications are Open
Applications for the 2018 LeaderShape Institute are now op
en!
Feel free to share far and wide!
In March 2018, Michigan Tech will partner with Serve901 in Memphis, Tennessee to combat specific social issues. The trip will be comprised of 18 students, including two staff advisors. Students will apply for the opportunity and pay a $200 deposit to secure their spot. The deposit will be refunded on the first day of the trip. All other expenses are covered.