Donate to Husky FAN
Don't let a Husky go hungry this holiday season! Help the Fraternity and Sorority community stock the Husky FAN shelves with food and personal hygiene items. The Greek Community wants to get the faculty, staff, and student body involved in making a difference within our Husky Community while spreading the word about Husky FAN.
How can you get involved?
Step One: Pluck a feather or two off of the turkey on the Greek Board in Fisher Hall (outside Physics department). Each feather has roughly a $3 item.
Step Two: Buy the item(s) (quantity up to your discretion).
Step Three: Bring it to the Greek Office in MUB 106 on 
November 30th from 4-7pm
 or 
December 8th from 12-3pm.
If these times do not work, please place the items in the box outside the Greek Office. The last date to donate is 
December 8th
.
Please spread the word and help our fellow Huskies have a meal and supplies for the holidays! Thank you in advance.
---
Come join us for our last comedian of the semester, Opey!
Saturday, December 2, 2017
, in the MUB Ballroom at 
10 PM
!
Bring your friends!
Opeyemi "Opey" Olagbaju's love and commitment to stand-up are always apparent on stage. The Los Angeles comic performs across the city and has successfully showcased in several festivals, such as the Bridgetown Comedy Festival, SF Sketchfest, the World Series of Comedy and previous NACA Showcases (2014 West & Central and 2015 Nationals). He is noted for his observational humor, which stems from his personal experiences as an immigrant from Nigeria who assimilated into American culture and society. Through comedy, Opey explores what makes us different, and more importantly, how these differences make us all the same.
This performance is FREE and funded by the Student Activity Fee.
Hosted by Late Night Programming.
---
Learn More About Course Material Acquisition!
Learn more about buying your course materials! Learn how to give feedback on the customer service you have experienced at Michigan Tech! The Office of the Vice President for Administration would like to invite students to attend and participate in our Information Sharing Session. Held on November 28 at 2:00 pm in the Memorial Union Ballroom, this session will focus on how two of our departments are using various technologies to create an excellent Michigan Tech Experience for their customers. All staff, faculty, and students are invited to attend and participate. Participate in our presentation surveys by downloading a QR Code reader app before the event!
Any questions about the Information Sharing Session can be directed to Business Operations by calling 906-487-2148 or emailing business-ops@mtu.edu.
To see poster click here AB
---
Literature: Finding it and Reading it
Lauren Movlai, Instruction Librarian, will lead an interactive discussion on identifying excellent resources. This will be followed by a graduate student panel sharing their experiences and recommendations for how to approach finding and reading journal articles.
The workshop will be held in room 243 of the Library on Wednesday, November 29 at 6pm.
For information on other upcoming undergraduate research workshops click here.
---
Dancing Through the Snow Holiday Zumba
Dancing Through the Snow Holiday Zumba is being hosted by HOSA Future Health Professionals at Michigan Tech, it will take place on Tuesday, December 5th from 8 – 9 pm in the Superior Ballroom in the basement of the Memorial Union Building. This event is free for Michigan Tech Students.
Come and enjoy the fun of Zumba!
---
Leading Scholars Competition
We are getting ready for our annual Leading Scholars competition and we're looking for volunteers to help out with some group process type activities again.  We will have about 40 high school seniors visiting on December 3-4 to vie for the chance to receive full scholarships.
The session that we're in need of volunteers for is called "Leadership in Action," and the staff volunteers will evaluate students while they participate in the activities.  I will touch base with all volunteers as the event gets closer, but we'd need about 25 staff members to be ready to evaluate at 7:45 AM on Monday, December 4.  The event will wrap-up just before 10:00 AM.  (The events will take place on the ground floor of Wadsworth Hall.)
If folks are willing to lend a hand, just fill out this quick form at https://goo.gl/forms/hDPvjHooUXvOUgC82.
We very much appreciate all your help as we bring these awesome future Huskies to campus!
---
It's time to start thinking about Winter Carnival 2018!
The theme this year is "Myths and Tales of the Past, in our Frigid Forecast".
If you are planning on participating in Winter Carnival,  please join our Winter Carnival Email list for any and all updates regarding Winter Carnival.
In order to join follow this link:
https://groups.google.com/a/mtu.edu/forum/#!forum/wintercarnival-l
 Click the blue button that says "Join group to post".
Click "Join this group".
There are also a few changes we would like to highlight for this year:
Window painting event has been replaced with "Banner Painting".  The banners will then be hung in business windows in downtown Houghton during January and February.  A major change with this new event is that banners will need to be completed by December 15th in order for businesses to have adequate time to receive and display the banners.  Additional details regarding the event are listed in the rulebook.  Applications for the event close Friday, November 3rd and can be accessed here.
Due to declining participation, the interactive statue competition will no longer be a judged event. Organizations wishing to build statues that require participant interaction are encouraged to do so by opting into the category on the month-long statue application. Any questions regarding this change can be directed to bkstatues@mtu.edu.
The final Stage Revue event held in the Rozsa Center for the Performing Arts on Thursday, February 7th will be free for all students thanks to a generous sponsorship from the Inter-Residence Housing Council (IRHC).  A valid student ID must be brought to the event for student admission.
Lastly, attached is a PDF copy of the Rulebook for Winter Carnival 2018.  All relevant dates to events, registrations, and meetings can be found there.
You can also find a copy of the Rulebook on Blue Key's Involvement Link page, as well as on the Carnival website at: https://www.mtu.edu/carnival/
At this time, here are some upcoming dates and times for the next couple of weeks.
Entry forms for Banner Painting go live Monday, October 30 and close on Friday, November 3.
Entry forms for Queens go live November 3 at 8:00 am and close on November 17 at 5:00 pm.
Entry forms for Stage Revue will be available online starting October 27, and must be submitted by November 17 at 5:00pm.
Entry forms for Month-Long Statues go live November 11 at 8:00am and close on December 6 at 5:00pm.
An Open Forum and Lottery for Month-Long statues will be held on November 9 at 5 pm in Fisher 138.  Priority for Themes and Snow Statue Locations will be determined at this meeting. If you want priority for your location and theme, you must be present at this lottery. Only one representative from your organization needs to be present.
I hope that everyone is just as excited as we are for Winter Carnival 2018!
---
HuskyFit Has New Programs
HuskyFit is excited to announce the expanded options of wellness services available at the SDC. Take advantage of these great new programs today!
– One on One Therapeutic Yoga – Improve health and movement through one on one personal postural analysis screening, functional movement assessments and a Yoga practice customized to meet your specific needs.
– Personal Health Coaching – A free consultation followed by a 3 month program to guide, support and educate clients to make long lasting, sustainable lifestyle changes.
– Personal Training – Certified trainers work with you to help you meet your fitness goals from losing weight or gaining muscle to increasing strength or training for a marathon! Single and partner packages available.
– Meditation – Increase focus and attention, become more resilient to stress, strengthen your immune system and more through the practice of meditation.
Don't forget the variety of HuskiesFit group fitness options available 7 days a week! We are happy to continually update our program offerings to meet the needs of our community!
Employees, use your remaining 2017 TechFit monies as a form of payment for HuskiesFit Programs!
---
Nutrition Workshops
Nutrition Workshops are now available through HuskiesFit Programs! (2) four-week sessions, "Eating for Energy" and "Weigh Less & Live More". Join Kero Tuesdays at 12 pm. Bring your lunch and pick  up some health tips to get you on the right track!

---
ATTENTION ALL STUDENTS GRADUATING IN December 2017: The Michigan Tech Student Foundation (MTSF) and the Student Philanthropy Council invite you to make your upcoming commencement day even more meaningful by participating in the Class Tribute Program.  It's an opportunity for you to recognize someone special to you in the printed commencement program.
Just go to http://www.mtu.edu/classtributes  for program and participation details.  The deadline for tribute submissions is November 20, Monday.
For questions, contact Adam Portmann at 487-2542 or aportman@mtu.edu.
---
Want to try something different? Join Afrobeat Fitness instructor Stephanie Saturdays from 12 to 12:50 pm in th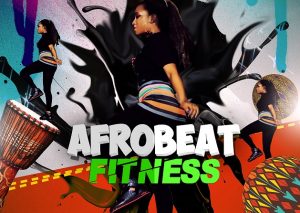 e SDC Studio! This class will leave you feeling successful regardless of your fitness level. Afrobeat Fitness is an energetic dance class associated with West African musical styles (Afrobeat) to create an exciting routine and a great cardio workout.
For more class information, visit Afrobeat Fitness.
---
Leadership Education Accelerating Development
Interested in developing yourself as a leader? Student Activities offers HuskyLEAD, a leadership development series which stands for Leadership Education Accelerating Development. The HuskyLEAD series focuses on five different leadership competencies: self-awareness, teamwork, communication, ethical practices, and social responsibility.
The HuskyLEAD-Strengths Series will help students learn how to develop and apply their strengths for success in college and beyond. The purpose is to identify and maximize the talent of college students to guide their personal, professional, and leadership development through the use and application of strengths-based sciences.
 Fall 2017 HuskyLEAD – Strength Series:
Applying StrengthsFinder (CliftonStrengths for Students Part 3), 

Wednesday, December 6

 from 

4 p.m. – 5 p.m.

, MUB B001
If you have any questions about HuskyLEAD, please contact Jonathan Davey, Coordinator of Student Activities at 
(906) 487-2831
 or email 
jrdavey@mtu.edu
.
---
STUDENT COMMISSION
Ever notice something about Michigan Tech that could be improved?  Have you had a great idea that would have a positive effect on other students?
If yes, you are invited and encouraged to join us at the Student Commission meetings.  We look to break down the barriers that impede student's success, and to improve Michigan Tech's campus environment.
You'll get the chance to have your ideas heard by staff, faculty, university officials, and most importantly other students.  We work together to act on your idea and make changes.  Past accomplishments of the Student Commission include:
Skate Board/Long Board Racks
Water Bottle Filler Stations
Prince's Point Rehab
Upper Daniell Heights Printer
Reflectors
Bus Stop Schedules
Promotion of Husky Food Access Network (Husky FAN)
Promotion of Maintenance Direct Work Order
Value Statement
Relocation of Broomball Rinks
Designated Memorial Garden
Experience Tech Fee Initiative
 Anyone is welcome to attend upcoming meetings.
Please check out the Student Commission website for more information. http://www.mtu.edu/student-affairs/administration/vp/committees/student-commission/
2017 Fall Meeting Date:
Thursday, December 14, 2017, 2:00 p.m., Admin 404
---
There's still time to get your HuskieFit Ultimate Session Punch Card!
Good for fall semester, expires December 22, 2017.
---

Look for these signs around campus and submit your feedback for a chance to win a free coffee!
---
Cap, Gown, & Ticket Ordering Now Open
Request commencement tickets and place your cap & gown order now. Review cap & gown pricing, ordering deadline, Michigan Tech cap & gown policies and commencement information prior to ordering.
Visit http://www.bookstore.mtu.edu/michtech/
Please contact capandgown@mtu.edu with any questions.
---
Serve901
In March 2018, Michigan Tech will partner with Serve901 in Memphis, Tennessee to combat specific social issues. The trip will be comprised of 18 students, including two staff advisors. Students will apply for the opportunity and pay a $200 deposit to secure their spot. The deposit will be refunded on the first day of the trip. All other expenses are covered.
Applications are open until 
January 31, 2018
, but there will be a priority consideration for those that apply before 
December 8, 2017
. Any remaining spots will be filled after the application deadline.