Comedian Andrew Sleighter
Andrew Sleighter will emcee at the crowning of the Queen at the Winter Carnival. See Andrew's comedy act on Saturday, February 3 at the Rozsa Center at 7 pm.
Andrew made his debut performance on Conan. He has also written and performed sketch comedy for Comedy Central's online platforms.
Admission is $10 for general public and  free for Michigan Tech students.
---
Josh Blue to Headline Winter Carnival 
The Rozsa Center is pleased to announce the 2018 Winter Carnival Comedian: Josh Blue, winner of NBC's Last Comic Standing, will headline this year's Winter Carnival Entertainment, on Friday, February 9, 9:00 pm, at the Rozsa Center.
Perhaps best known as the comedian who puts the cerebral in cerebral palsy, Josh Blue centers much of his self-deprecating act around his d
isability. He exploded onto the national comedy scene by capturing the attention and endearment of the country as the winner of NBC's Last Comic Standing.
In 2011, Josh starred in Comedy Central Presents: Josh Blue, which received rave reviews from fans and critics alike, in addition to being named the 11th best special on the network.
Tickets are on sale now, $15 General Admission, and no charge for Michigan Tech students. Tickets are available by phone at (906) 487-2073, online at mtu.edu/rozsa, in person at the Central Ticketing Office in the Student Development Complex, or at the Rozsa Box Office the evening of the performance.  Please note the Rozsa Box Office only opens two hours prior to performances.
---
Michigan Tech Winter Carnival
The 2018 Michigan Tech Winter Carnival is here and there are only three
locations to get your official Winter Carnival gear: the Michigan Tech
Campus Store, University Images, and online at bookstore.mtu.edu.
"During the week of Winter Carnival", we will be offering Winter Carnival long and short sleeve t-shirts, crew neck sweatshirts, hoodies, hats, and glassware.
For store operating hours, check our website and social media feeds. Don't
forget! We will be open until 10 pm on Wednesday, February 7th, for the
all-nighter. Stop by to warm up and enjoy some fun games! Accept no
substitutes as we are your official headquarters for all your Michigan Tech
and Winter Carnival apparel and souvenirs.
---
Karaoke During The All-Nighter
The MUB Board would like to invite you to have a fun time doing Karaoke with some free hot chocolate during the All-Nighter. 
MUB Commons Wednesday, February 7th from 8 – 11 pm.
---
If you plan to be on-campus after 8 pm on February 7 during the Winter Carnival All-Nighter, please read the information below.
In an effort to mitigate property damage during the Winter Carnival All-Nighter on Wednesday, February 7, the Winter Carnival Safety Task Force will secure all exterior campus doors at 8 pm.
Building Schedules
Campus buildings will lock at 8 pm

o Evening classes will be in session by this time
o Students should not leave the building while class is in session otherwise they will be locked out

All undergraduate and graduate students will have card access removed beginning 

8 pm

 on 

Wednesday, February 7

 through 

6 am

 on 

Thursday, February 8

Students needing access for research or other department sanctioned purposes should request permission from their department chair by 

8 am

 on 

Wednesday, February 7

An email address and M-number will be needed by the department chair to request student access

Faculty and staff will have normal access except as noted below
Fisher Hall
First floor open for restrooms and warming area
Basement, second and third floor stairwells will be locked, but will open in the event of an emergency
Elevators will be disabled
Faculty or staff needing access to or from the upper floors or needing access to the elevator should call Public Safety and Police Services at 906-487-2216, and a security clerk or officer will be sent to assist
MUB
Entire building open for restrooms and warming area
Walker Arts & Humanities Center
First floor open for restrooms and warming area
Second and third floor stairwells will be locked, but will open in the event of an emergency
Elevators will be disabled
Faculty or staff needing access to or from the upper floors or needing access to the elevator should call Public Safety and Police Services at 906-487-2216, and a security clerk or officer will be sent to assist
Library
DHH, Hillside, McNair, and Wads
Exterior building doors will lock at 

5 pm

 

Wednesday, February 7

 and return to normal operating schedule 

6 am

 

Thursday, February 8

Residential students will have access to the building where they live
Residential students will have access to the main door of Wads (lot 15 entrance) while the Dining Hall or Campus Cafe is open
McNair Dining Hall doors will remain unlocked during operating hours until 

9 pm
---
See The Sides Event
The Undergraduate Student Government of Michigan Tech is planning to host its first ever See the Sides. This event is built to expose and educate people to the Democratic and Republican parties. Topics such as the economy, education, and foreign affairs will all be discussed in this hour long event.
Event Details:
Name: See the Sides
Time: 7-8 pm, February 2nd
Place: Fisher 139
Description: See the Sides is an event meant to expose students to both Republican and Democratic viewpoints. Please join us as representatives of both parties inform us of their beliefs, and the reasons behind them. This event will take no more than an hour, and cover many important topics from the economy to education. Grab a friend, and listen in for a short and informative experience.
---
HOW BIG OF AN EATER ARE YOU?
The University Innovation Fellows are looking to influence the food options on campus driven by students and faculty. This will give Michigan Tech Dining Serves a better idea of which food options to provide on campus. Take part in responding to this survey: https://goo.gl/forms/aEJH5T0I2lf5JMuf2
This event ends Friday, February 2, 2018 at 12 midnight.
---
Blue Key Honor Society Raffle
The Winter Carnival 2018 Raffle to support Blue Key Honor Society is now open with tickets available from Blue Key representatives or online at mtu.edu/bkraffle.  Tickets are only $5 with the winners being selected at the Queens Coronation taking place Saturday, February 3rd at 7 pm in the Rozsa Center for the Performing Arts.  You do not need to be present to win.
The grand prize this year is a:
Magnuson Hotel Franklin Square Inn Getaway package including a 3 night stay in a deluxe waterside whirlpool suite
Dinner for two at the Bonfire Grill during Carnival
Two complimentary beverages in the Bonfire Bar each night
Champagne served in your room during the Torch Light Parade and Fireworks Display
Michigan Tech hockey jersey signed by the team
Mount Ripley tubing tickets
Country Inn and Suites $100 gift card
$75 to Festival Foods
Quincy Mine tour ticket package
Mineshaft family fun package
Superior Graphics Book bag valued at $45
$25 gift certificate to Quincy Dinning
Thank you for your support of Winter Carnival and Blue Key Honor Society!
---
Finding a Research Mentor Workshop
Are you an undergraduate student interested in conducting research? Are you unsure how to locate a faculty member to work with? Dr. Lorelle Meadows, Dean of the Pavlis Honors College, will be hosting an interactive discussion on how to find and approach a faculty member for a research position. In addition, students will learn about paid research internship opportunities at Michigan Tech and beyond.
Workshop will take place on Tuesday, February 6th from 6-7 pm in Library 242.
For information on other upcoming undergraduate research workshops click here.
---
Stuff-A-Husky
The MUB Board is hosting Stuff-A-Husky on Tuesday, February 13th from 6-8 pm in the MUB Commons.
---
Spring HuskyLEAD Series
Student Activities announces the Spring 2018 HuskyLEAD series.  HuskyLEAD is a series of hour-long workshops that help Michigan Tech students develop personal, professional, academic and organizational leadership skills.  The workshops are free and open to everyone.  All sessions will be held from 6 to 7 p.m. in the Memorial Union Alumni Lounge A.
Faculty and staff are encouraged to pass this information along to students.  Attendance is taken at the workshops and can be forwarded to faculty who assign them as a supplement to their curriculum.
The Spring 2018 schedule is as follows:   
Thursday, February 15 – "Leveraging Leadership Skills with Employers."  You don't have to be in a leadership position to be a leader.  Learn innovative strategies to showcase your best self to future employers.  The presenters are Career Services and Doug Stage from Kimberly Clark.
Thursday, March 22 – "Leading with Inclusivity:  How to impact Your World with Intentional and Inclusive Actions, Language and Purpose."  This workshop will raise your awareness and understanding of how to recognize how our conscious and subconscious actions affect others and how we can shift our behaviors to create a more welcoming and inclusive community.  The presenter is Amy Howard from the Center for Diversity and Inclusion.
Thursday, April 5 – "Mindfulness 101:  Improve Focus and Reduce Stress Before Finals."  Learn the basics of mindfulness to help you reduce stress and increase your focus for final exams.  The practice of mindfulness can be applied to starting a new job or internship, or just reducing daily stress and living more fully in the present.  The presenter is Joan Kero, health coach and yoga instructor.
For more information, visit the HuskyLEAD website at http://www.mtu.edu/student-activities/leadership/huskylead/.  If you have any questions or comments about the workshops, email Rochelle Spencer at raspence@mtu.edu, or Maryann Wilcox at mawilcox@mtu.edu, or call 7-1963.
---
2018 Cummins Video Competition
Each student organization has to create a 10-15 minute video highlighting their need for funding then submit it to Zack Fredin, Enterprise Program Coordinator by Friday, February 23rd at noon. Any questions should be directed to zdfredin@mtu.edu. 
Guidelines for the creation of the video are here.→
This competition will help your student organization receive more funds.
Deadline for video submissions is Friday, February 23 at 12 noon.
---
Integrative Nutrition Health Coach 
Join Joan Kero, certified Integrative Nutrition Health Coach, for weekly talks as she shows us how simple changes can add up to a h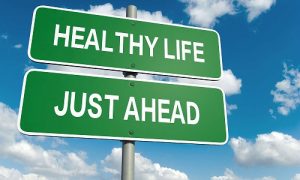 ealthier you.
Next session: February 21 – March 14, Wednesdays, 12:10-12:50 p.m. in SDC Rm 237
For more information or to register, visit Simple Changes.
---
Social Justice Lecture 
It is time to mark your calendars for the next Social Justice Lecture Series installment. On 
February 21st at 7:30 pm

 in the Rozsa
 we welcome Reverend Sharon Washington Risher!
"Reverend Risher was catapulted into the limelight after the Charleston, South Carolina shooting at the Mother Emanuel African Methodist Episcopal Church on June 17, 2015."
Tickets for this event are free but you must reserve your space via the Rozsa website HERE. 
We look forward to seeing you on the 21st for an impactful, riveting, and timely lecture and Q&A.
---
Order Your Cap, Gown & Tickets Today!
---
Summer Youth Programs is Hiring!
Looking for a summer job that's fun and makes an impact? Consider joining the staff of Summer Youth Programs! SYP provides exciting and engaging hands-on camps for middle and high school students. If you're looking for a position that lets you channel your creativity, innovation, enthusiasm, and team spirit, all in a professional environment, we have just the job for you!
We are looking for outstanding individuals who bring awesome experiences and fresh perspectives to the table. Applicants should be positive, forward thinking, innovative, and eager to make a difference in the lives of young people.
We offer a flexible schedule in a casual, fun work environment, and provide valuable professional development experiences. With over 1200 middle and high school students attending each summer, we are constantly problem-solving and seeking to provide the best camp experience we can.
Interested? Even if you missed our information sessions, you can still learn about the opportunities available with SYP. Please contact the Center for Pre-College Outreach at cpcojobs@mtu.edu or visit syp.mtu.edu/employment for more information.
---
Design Expo 2018 Registration Now Open
Design Expo 2018 will be held in the MUB Ballroom on Thursday, April 19th. Please save the date!
Design Expo highlights hands-on, discovery-based learning at Michigan Tech. More than 600 students on Enterprise and Senior Design teams showcase their work and compete for awards. A panel of judges, made up of distinguished corporate representatives and Michigan Tech staff and faculty members, critique the projects. Many team projects are sponsored by industry, which allows students to gain valuable experience through competition, as well as direct exposure to real industrial problems. Design Expo is co-hosted by the College of Engineering and the Pavlis Honors College.
Registration is now open for Senior Design and Enterprise teams. Students should visit the Design Expo website to review important instructions, deadlines and poster criteria. All Senior Design and Enterprise teams must register by Monday, February 12th, 2018.
---
SPRING 2018 INTRAMURAL SPORTS SCHEDULE IS NOW POSTED ON IMLEAGUES
Table Tennis Doubles Tournament: Deadline on February 2nd @ 1:00 pm
Co-Rec Doubles Racquetball: Deadline on February 5th @ 5:00 pm
Floor Hockey Deadline on February 14th @ 8:00 am
Soccer-Tennis Deadline on February 16th @ 8:00 am
Innertube Water Polo Deadline on February 21st @ 8:00 am
Register your team at www.imleagues.com/MTU
– For more information:  E-mail imsports@mtu.edu
---
Mind Trekkers Spring Break in Charlotte, NC
March 10-18
Already sick of the winter, but can't afford the cost to travel somewhere warm? Come travel with Mind Trekkers to Charlotte, NC for Spring Break! For only $100 (+ $50 deposit), you will have your rooming, several meals, and transportation covered! Planned activities include: SkyWild, Greensboro Science Center, and the US National Whitewater Center. We will be hosting the Passport to STEM festival on the Thursday and Friday of the trip, where you will have the opportunity to excite over four thousand students about science & engineering with fun and hands-on demonstrations!
If you (and your friends) would like to apply, please fill out this form: MIND TREKKERS SPRING BREAK APPLICATION.  No previous experience with Mind Trekkers is required.
Please contact the Mind Trekkers President (djpoynor@mtu.edu) if you have any questions about this trip.
---
Experience variety at its best with HuskiesFit Yoga! Yoga classes are offered 6 days a week at the SDC so you can fit it into even the busiest of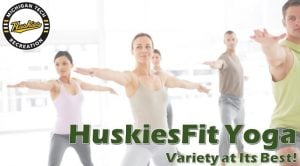 schedules.
8- and 16-punch yoga cards are also available at discounted student rates!
For more information, visit HuskiesFit Yoga. Commit to be HuskiesFit!
---

Look for these signs around campus and submit your feedback for a chance to win a free coffee!