Seeking Nominations for the 24th Annual Student Leadership Awards
At Michigan Tech we are blessed with students that are crazy smart, motivated and adventurous. As faculty and staff, we partner with these students to inspire community, scholarship, possibilities, accountability and tenacity. We realize how lucky we are to be able to work alongside them in their academic and career pursuits.
Now is the time to recognize these students for their commitment, enthusiasm and leadership. On behalf of the University, we are seeking nominations for the President's Award for Leadership, Vice President for Student Affairs and Advancement Award for Service, and various other student leadership awards. The recipient of each award will be honored at the 24th Annual Student Leadership Awards Ceremony at 
6 p.m.
Friday, April 20
  in the Memorial Union Ballroom.
The nomination process is simple. All awards and information about each can be found 
online
. For each individual award, simply click on the award title, then complete and submit the nomination form.
Nominations for the President's Award for Leadership and the Vice President for Student Affairs and Advancement Award for Service are due by
5 p.m.
Friday, March 9
.  Nominations for all other Student Leadership Awards are due by
5 p.m.
Wednesday, March 23
. Questions concerning the awards can be directed to 
Student Activities
.
Take a minute to nominate a student or colleague today!
---
The Innovation Center for Entrepreneurship (ICE) House's mission is to promote innovation through group collaboration. Live in a house where you share in challenges and success, pool knowledge and expertise and live with a common purpose. The deadline for this is March 30th, 2018.
Amenities include:
On Campus

No Meal Plan Required

Professional Kitchen

Flat Screen TVs

Mentorships

Access to Venture Capitalists

Competition Opportunities

Entrepreneurship Guidance

Already have a housing contract? Transfer it to the ICE House!
Who knows, the next Facebook might be born here!
Questions?
---
2018 UP Health System Great Bear Chase Ski Marathon
Are you and your friends hanging around Houghton for Spring Break? If so, here's a great opportunity to participate in one of the best Nordic Ski Races in the Midwest – the UP Health System Great Bear Chase.
We are looking for volunteers to help with parking, stadium set up, aid stations, and more. The event takes place on 
Saturday, March 10th
 at the Swedetown Trails in Calumet. There are volunteer opportunities from early morning to mid afternoon.
If you are interested in volunteering, please follow the link below and complete the short form. Full instructions and directions will be provided to you prior to the event.
---
Blue Key Survey
Blue Key would like to send a warm note of thanks for all the organizations and individuals who helped to make Winter Carnival great this year.  We could not do it without each and every one of you.
Every year, Blue Key sends out a survey asking for feedback on the competition and other events happening during Winter Carnival in order to know where we can improve and make the event even better for next year.  Please take a few minutes to fill out this survey to share your thoughts.  Direct messages regarding Winter Carnival can also be addressed to bluekey@mtu.edu.
Survey ends March 18, 2018.
Survey URL: https://baseline.campuslabs.com/mtu/wintercarnival2018"
---
Spring HuskyLEAD Series
Student Activities announces the Spring 2018 HuskyLEAD series.  HuskyLEAD is a series of hour-long workshops that help Michigan Tech students develop personal, professional, academic and organizational leadership skills.  The workshops are free and open to everyone.  All sessions will be held from 6 to 7 p.m. in the Memorial Union Alumni Lounge A.
Faculty and staff are encouraged to pass this information along to students.  Attendance is taken at the workshops and can be forwarded to faculty who assign them as a supplement to their curriculum.
The Spring 2018 schedule is as follows:   
Thursday, March 22 – "Leading with Inclusivity:  How to impact Your World with Intentional and Inclusive Actions, Language and Purpose."  This workshop will raise your awareness and understanding of how to recognize how our conscious and subconscious actions affect others and how we can shift our behaviors to create a more welcoming and inclusive community.  The presenter is Amy Howard from the Center for Diversity and Inclusion.
Thursday, April 5 – "Mindfulness 101:  Improve Focus and Reduce Stress Before Finals."  Learn the basics of mindfulness to help you reduce stress and increase your focus for final exams.  The practice of mindfulness can be applied to starting a new job or internship, or just reducing daily stress and living more fully in the present.  The presenter is Joan Kero, health coach and yoga instructor.
For more information, visit the HuskyLEAD website at http://www.mtu.edu/student-activities/leadership/huskylead/.  If you have any questions or comments about the workshops, email Rochelle Spencer at raspence@mtu.edu, or Maryann Wilcox at mawilcox@mtu.edu, or call 7-1963.
---
 Funding Available for your Organization
Do you have a great idea that would benefit Tech students, but your organization doesn't have the funding to support it?
The Tech Parents Annual Fund may be able to help!
Registered student organizations (RSO), University departments, and those representing new campus initiatives intended to benefit the students of Michigan Technological University may request support from the Tech Parents Annual Fund for an event, program, travel, or equipment purchase.
For more information or to submit a Parents Fund request visit: https://www.mtu.edu/success/parents-family/annual-fund/requests/ .
---
Registration is now open for BonzAI Brawl!
What is BonzAI Brawl?
The BonzAI Brawl is an all day artificial intelligence programming competition where teams design autonomous agents capable of overcoming challenges and out-performing their opponents. Teams have eight hours to craft, tweak, and perfect their strategy before their AIs are entered in to the Brawl.
BonzAI Brawl will take place on April 7th, 2018. Check-in begins at 9am. Register here to reserve your place! The deadline to register is March 27th.
---
Circle K Hosting a Shoe Drive
Michigan Tech's Circle K is hosting a used shoe drive from Monday, March 19 through Friday, March 23. Collection bins will be located in MUB 106, first floor of the Admin building, and first floor of Fisher Hall. We are looking for every kind of used shoe imaginable to send to developing countries. For each pair of shoes donated, the local Kiwanis will receive a small donation to support their charitable work in the local community as well.
Please consider putting your old shoes to good use, both for our local community and the global community. We are deeply grateful for your support.
---
ATTENTION ALL STUDENTS GRADUATING IN May 2018:
The Michigan Tech Student Foundation (MTSF) and the Student Philanthropy Council invite you to make your upcoming commencement day even more meaningful by participating in the Class Tribute Program.  For $10, yo
ur tribute to them will be printed in the commencement program and displayed on the arena videoboard. Your contribution also supports student scholarships at Michigan Tech.
Just go to http://www.mtu.edu/classtributes  for program and participation details.  The deadline for tribute submissions is Tuesday, April 3rd.
For questions, contact Adam Portmann at 487-2542 or aportman@mtu.edu.
---
Buti Yoga
Join instructor Natasha for a new HuskiesFit adult group fitness class – Buti Yoga! Classes start soon!
Buti Yoga Basics Express – Perfect for the beginner and open to all fitness levels; anyone who wants to blast through their Friday lunch hour.
Buti Yoga Intensive – An 80-minute calorie-scorching wor
kout open to all fitness levels and perfect for those with a basic knowledge of Yoga. If you're looking for a way to finish your weekend strong, this intensive class will be exactly what you need!
Commit to Be HuskiesFit with Buti Yoga!
---
2018 Summer Sports Camps
Registration for 2018 Michigan Tech Summer Sports Camps officially opens today! We are offering 15 programs in 8 different sports for youth of all ages.
Sign your #futurehuskies up today!
For more information and to register, visit Summer Sports Camps.
GO HUSKIES!
---
HuskiesFit Adult Group Fitness – Round 2!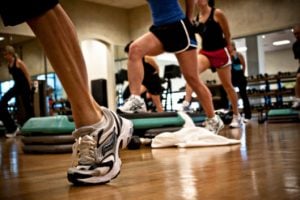 Several HuskiesFit Adult Group Fitness Classes will be starting new sessions soon! Choose your fit and try one of the following:
Afrobeat Fitness
Aikido
Aqua-Fit
Buti Yoga Basics Express 

NEW!

Buti Yoga Intensive 

NEW!

Fitbarre
Muay Thai
Simple Changes for a Healthier Lifestyle
TRX Fit
TRX Body Blast
Yoga for Back Health
Future Huskies 2018 Spring Camps, Clinics & Tournaments
Spring is right around the corner! Register today for the following spring mini camps and clinics:
---
Donation Bin Information
If your student organization or department is collecting donations, Facilities Management must be notified of any donation bins being placed on campus. Bins may only be placed in approved locations, for a list of approved locations please click here.
Only one bin is allowed per building at a time. Bins are allowed on a first "notify" first serve basis, so please submit your information to us early.
Student organizations or departments are responsible for:
-Notifying Facilities Management of bin placement at least 2 days prior to placing the bin
-Periodically emptying the bins
-Removing any donated items left outside of the bins
-Removal of the bin on the date reported
Facilities Management will monitor the bins and notify the student organization or department contact if:
-There is already a bin placed in the location you have requested during the same time period
-Bins are full
-Bins are located outside of the approved area
-Donation items have been left outside of the bin
-It is past the date that bin should have been removed
For additional information or to complete a "Donation Bin Notification Form" please click here.
---
5K Run/Walk to Raise Money for the Multiple Sclerosis Society
This event is a 5k run/walk to raise money to donate to the Michigan Chapter of the Multiple Sclerosis Society. The Physical Therapy Student Organization will the hosting the event, with volunteers from Finlandia, Walgreen's, and the Pre-PT Club at MTU assisting (approximately 40 volunteers total). Faculty advisor, Dr. Cameron Williams (willi4ct@cmich.edu), will be present during the event. The run will take place on April 14, 2018, with registration beginning at 9 am, the running event starting at 9:30 am, and the walk beginning at 9:40 am. Volunteers will inspect the course the previous evening and will be on location at approximately 7 am to begin set-up for the race. The event will conclude no later than 1:00 pm, with clean-up following the event and concluding by 2:00 pm. Volunteers will ensure all trash (empty water bottles, paper, plates, napkins, etc.) has been placed in the proper trash and recycling bins, and all tables, markers, and other equipment are removed from the starting area and the course.
There will be 3-4 tables set up (rented from Superior Rentals) for registration, t-shirt pick-up, raffle prizes, multiple sclerosis information, and post-race refreshments (bottled water, muffins, fruit, etc.). A DJ will be present, using a generator to power his equipment to provide music before the race, during the race start, and as the runners are crossing the finish line. The tables will be located on the sidewalk behind Lot 14, where the starting line of the race will be. Volunteers will be marking the course with brightly colored flags and follow the course outlined in the image below. Volunteers will be stationed at all intersections with orange shirts and stop signs to halt traffic and provide participants with directions to stay on course. Participants will be provided with a course map prior to the race.
This event involves physical activity, either running or walking on paved sidewalks or crosswalks. There is a low risk of musculoskeletal injury, such as sprains, strains, abrasions, or bruises, or other exercise-associated illnesses (heat illness, etc). Event organizers will work diligently to prevent such injuries by maintaining a clear race course, posting crossing guards at all intersections, and monitoring participants during the event. All PTSO volunteers are CPR/AED certified, and have completed Blood Borne Pathogen training. There will be a certified athletic trainer covering the event, and there are several other volunteers with first aid training. These volunteers will be spread out along the race course and placed at the starting/finishing line to assist runners. EMS services have also been requested for the event. Prior to the event, participants will be required to sign a liability waver.
In the event that an injury or illness occurs, these previously mentioned volunteers will provide assistance within their scope of ability. Volunteers will have radios to contact EMS or the athletic trainer for assistance with more serious injury or illness. If a serious emergency occurs, EMS will be activated (911 will be called and EMS will be flagged down).
The event will be held even if inclement weather occurs, including rain or snow. However, if weather conditions pose a serious threat (lightning, heavy rain fall, dangerous temperatures, tornado, etc.), the event will be cancelled, and tickets refunded, or the event will be rescheduled for the following weekend.
---
Undergraduate Research Internship Program (URIP) Applications Due March 28
The Pavlis Honors College would like to remind undergraduate students that URIP 2018-19 applications are due March 28, 2018.
The internship program is open to any undergraduate student on campus. Students are welcome to apply with faculty with whom they are already working.
The program consists of a 20-week internship (mid-September through mid-March) as well as professional development activities centered on academic research and scholarship.
The Pavlis Honors College will provide $800 in funding for the student intern, with the expectation that faculty will provide matching funds to be dispensed concurrently, resulting in a total of $1600 (or $10/hr for 8 hours per week for a period of 20 weeks). Faculty may make use of research funds, IRAD, startup packages, or consult their chairs, deans or center/institute management to identify the source of their match.
Details regarding the Undergraduate Research Internship Program (URIP) application process can be found at mtu.edu/honors/research/urip/application.html.
The Undergraduate Research Internship Program is made possible by generous donations from the Portage Health Foundation and with the support of the Pavlis Honors College.
The Rozsa Center and VPA
gallery b is part of "Project Learning Lab," a cutting-edge Visual Arts experiment that takes place within the Rozsa gallery. Students in 3D Design and Sculpture use the Rozsa Gallery as an active and alternative classroom, transforming the space into a real-time work of art during the semester. Student work will be shown twice each semester. A mid-semester showcase will open the gallery for our community to see work in-progress; the end of semester exhibition will welcome community into a fully transformed space.  As part of Project Learning Lab, our Visual Arts Faculty are working alongside our students as Resident Art Fellows.
Also ongoing is the Rozsa Gallery A-Space exhibition Always Room for Rain, presenting the work of artists Raquel Alvizures and Ross Chaney. The public welcome to experience the progress of visiting artist-in-residence Raquel Alvizures, who is painting a mural for the Rozsa Center during the week. She is working in the Rozsa North Mezzanine, and visitors are welcome to spend time with her while she works. Several of our students from VPA are helping with the mural.
Visit with Ms. Alvizures while she works today, Friday, March 9th from 1 pm – 4 pm.
Gallery hours are Monday – Friday 8 am – 8 pm and Saturday from 1 pm – 8 pm.
Please feel free to drop by, or to pass this information on to those who may be interested.
For more information please contact Lisa Gordillo, Assistant Professor, Visual and Performing Arts, 906-487-3096, lijohnso@mtu.edu.
---
HuskiesFit Ultimate Session 8-Punch Cards are still available and good through May 4, 2018.
With so many options available, there is no better time like the present to Commit to be Fit! For more information visit 
Ultimate Session Punch Card
 .