African Night
On behalf of the African Students Organization at Michigan Tech, I invite you to our 2018 African Night. Since 2001 African Night celebrates multicultural African traditions through  dances, music, food, poems, presentation of personal experiences, and drama, among others. This year is 'the return of bring Bi-Okoto', the dance and drama troupe that mesmerized us last year. We also bring back 'Madafo', a modern-day Griot (a West
African oral historian-poet). Please find below some details:
Venue: MUB Ballroom
Date: Friday, March 30th          Time: 7 – 9:30pm
Ticket: $10 for students; $15 for non-students
Menu:
Starter: Chicken pepper soup, veg pepper soup (from East & West Africa)
Main dishes: Rice (jollof & white), plantains, coleslaw, poundo & veg soup, meat (grilled chicken) (from East Africa, West Africa & Jamaica)
Snack: Puff puff (from Nigeria)
Drinks: Zobo (East & West Africa), mango lemonade (North & Central Africa)
To get tickets, email aso-exec-20172018-l@mtu.edu. We will sell tickets at the MUB tomorrow, Tuesday Mar. 27. We will also sell tickets at the gate.
We look forward to seeing you Tonight.
---
ATTENTION ALL STUDENTS GRADUATING IN MAY 2018:
The Michigan Tech Student Foundation (MTSF) and the Student Philanthropy Council invite you to make your upcoming commencement day even more meaningful by participating in the Class Tribute Program.  For $10, yo
ur tribute to them will be printed in the commencement program and displayed on the arena videoboard. Your contribution also supports student scholarships at Michigan Tech.
Just go to http://www.mtu.edu/classtributes  for program and participation details.  The deadline for tribute submissions is Tuesday, April 3rd.
For questions, contact Adam Portmann at 487-2542 or aportman@mtu.edu.
---
Indian Cuisine at Fridays Khana Khazana
By Khana Khazana
This week at the Memorial Union North Coast Grill and Deli, we are featuring a menu from India.
The menu features:                                          
Veg – Paneer Tikka Platter
Non – Veg – Chicken Tikka Platter
Mango Mastani
Serving is from 11 a.m. to 1 p.m. Friday, today. The cost is $7.95 and includes a fountain beverage. Visit Khana Khazana on Facebook.
---
Studio for Here and Now – Artist Anne Beffel
Michigan Tech Professor and Public Artist Anne Beffel will hold an open studio reception Tuesday, April 3, in the Studio for Here and Now in the basement of Wadsworth Hall, Wadsworth G04W, across from WMTU, from 6:00 pm – 7:00 pm. Student artists will exhibit their recent work. Artists presenting include: Christian Baker, Eric Bauer, Sierra R. Braun, Kelby P. Chrivia, Chris J. Churchill, Devon DeVriendt, Morgan E. English, Morgan E. Farrell, Serena Fournier, Alex R. Gall, James A, Giannunzio, Maddy Goodnough, Jake T. Hendricks, John Hughes, Ben Layle, Jared McDowell, Alex R.  McInerney, Brendan Miller, Nick S. Minarich, Evan Monko, Gabriel Raney, Bryant J. Rowe, Mitchell M. Ryan, Catherine T. Steigerwald, Sophie Steinbrueck, Sivakumar D. Vigneshwar, Gi West, Drew Wilkerson, Cory Williams, Rachel Xiao, Troy Zehnder, Sloane Zenner, Helen Zhu, and Friends of Studio for Here and Now.
This event is free and open to the public.
---
Feedback for Orca TV
Orca TV is new to Michigan Tech and would like to get your feedback on your social media use as well as how to expand Orca TV to the campus community. This survey will only take about 2 minutes to complete and in return, you will be entered into a contest for a chance to win a gift card!
Check out this video for more information and CLICK HERE to take the survey!
If this links do not work for you, I have copied them down below.
https://www.surveymonkey.com/r/apogeesocial
https://www.youtube.com/watch?v=bhEpw76mTiA&rel=0
If you have any questions, please contact rspencer@mtu.edu
---
Zak Ebrahim's Story       
"I am the son of a terrorist. Here's how I chose peace." If you're raised on dogma and hate, can you choose a different path? Zak Ebrahim was just seven years old when his father helped plan the 1993 World Trade Center bombing. His story is shocking, powerful and, ultimately, inspiring. Groomed for terror, Zak Ebrahim chose a different life. The author of The Terrorist's Son, he hopes his story will inspire others to reject a path of violence. The Rozsa Center and the Center for Diversity and Inclusion, as a part of the Van Evera Distinguished Lecture Series and the Visiting Women & Minority Lecture/Scholar Series, have partnered again to present a lecture by peace activist Zak Ebrahim, on Tuesday, April 3, at 7:30 pm, at the Rozsa Center.
---
 Euchre Night
Inter fraternity Council is hosting a Euchre night, Thursday, April 5th, at 8 pm in the MUB Commons. First Place Team wins 2 $20 Jimmy John gift cards.
---
Spring HuskyLEAD Series
Student Activities announces the Spring 2018 HuskyLEAD series.  HuskyLEAD is a series of hour-long workshops that help Michigan Tech students develop personal, professional, academic and organizational leadership skills.  The workshops are free and open to everyone.  All sessions will be held from 6 to 7 p.m. in the Memorial Union Alumni Lounge A.
Faculty and staff are encouraged to pass this information along to students.  Attendance is taken at the workshops and can be forwarded to faculty who assign them as a supplement to their curriculum.
The Spring 2018 schedule is as follows: 
Thursday, April 5 – "Mindfulness 101:  Improve Focus and Reduce Stress Before Finals."  Learn the basics of mindfulness to help you reduce stress and increase your focus for final exams.  The practice of mindfulness can be applied to starting a new job or internship, or just reducing daily stress and living more fully in the present.  The presenter is Joan Kero,health coach and yoga instructor.
For more information, visit the HuskyLEAD website at http://www.mtu.edu/student-activities/leadership/huskylead/.  If you have any questions or comments about the workshops, email Rochelle Spencer at raspence@mtu.edu, or Maryann Wilcox at mawilcox@mtu.edu, or call 7-1963.
---
Take 5 for Sexual Assault Awareness Month
April is Sexual Assault Awareness month. The Michigan Tech community is invited to "Take 5" to help prevent sexual assault. For 5 minutes a day for 5 days, there are opportunities for sexual assault awareness, support, education, and action that can strengthen the CommUNITY of Michigan Tech.
Every 98 seconds, another American is sexually assaulted. (rainn.org)  Giving 5 minutes for 5 days during this week is a step closer to changing this statistic.
From April 2-6 from 11:00 a.m. to 2:00 p.m., visit the first floor of the library, and learn more about the theme for that day:
Take 5 to Know the Stats
Take 5 to Take Action and Recognize – It's On Us
Take 5 to Support your Fellow Huskies
Take 5 to Meet Public Safety
Take 5 to Speak Up
At the end of the week, the big event will be featuring Kyla Lacey's Slam Poetry in a campus Open Mic Night presented by the WHSA Coffee House. Lacey's work is the perfect conclusion to this week, as her profile describes her as having, "an innate ability to balance heavy issues with her biting humor." Open Mic Night will be in the Wadsworth Annex (G11) from 9pm-12am. There will be free coffee, tea, and snacks, and italian soda; plus, the first 40 people receive a free mug!
Thank you to the following departments for sponsoring Kyla Lacey and the Open Mic Night: Academic and Community Conduct, Housing and Residential Life, Center for Diversity and Inclusion, Counseling Services, Late Night Programming, Student Wellness, Institutional Equity and Inclusion, and Visiting Women and Minority Lecture/Scholar which is funded by a grant to the Office of Institutional Equity and Inclusion from the State of Michigan's King-Chavez-Parks Initiative.
---
Spring Dance Sponsored by the Christian Organizations of Michigan Tech
There will be a "New Orleans" themed spring dance held in the basement of St. Albert the Great Church on 
Saturday, April 7th
 hosted by St. Al's and InterVarsity Christian Fellowship.  Swing dance lessons by the MTU Swing Dance Club will be available from 
7-8 pm
 and the dance will be from 
9 pm-12 am.
 There will be snacks, dancing, and lots of fun!"  
---
UPCOMING INTRAMURAL SPORTS
Spring Soccer:     Still accepting teams on the wait list
Wait list Deadline on April 2 @ 8:00 am
Ultimate Frisbee: Still accepting teams on the wait list
Wait list Deadline on April 2 @ 8:00 am
Tennis Doubles: Deadline on April 11th @ 5:00 pm
                             Tournament will start on April 13th
Volleyball 2's:       Deadline on April 16th @ 5:00 pm
                               Tournament will start on April 19th
Register your team at www.imleagues.com/MTU
– For more information:  E-mail imsports@mtu.edu
---
Kentucky Derby Charity Ball
Come support Omega House by attending the Kentucky Derby themed 
Charity
Ball
 put on by the Houghton-Hancock Rotaract Club and Circle K! Attendees will enjoy dancing, performances by the Swing Team and the MTU Dance Team, a live band, a DJ, hors d'oeuvres, cash bar,
giveaways, a professional photo booth, and much more! Tickets are $10 for students and $15 for community members, and all ticket proceeds go to the Omega House! So put on your sundress, grab a mint julep, and have a great time while giving back!
For more information about how you can support Omega House, please visit there website: 
omega-house.org
---
Customer Appreciation Sale
Michigan Tech Campus Store and University Images would like to show our appreciation and thank you for your continued patronage by once again offering our annual Customer Appreciation Sale on Friday, April 13th from 8:00 am to 5:00 pm. Nearly everything in the stores will be 25% off. We have a great selection of sporting apparel, outerwear, school supplies and souvenirs. Our clearance racks are full! We look forward to you stopping by!
---
MUB Board Presents Tech Arts Festival 2018
Come join MUB Board for this year's food themed Tech Arts Festival!
Food Photography Competition (4/2/18 – 4/6/18 @ 5 pm)
Throughout the week, you can submit a photo for the Food Photography Competition to mubboard@mtu.edu. Photographs can either be of food or reminds you of food. We are accepting submissions starting April 2nd and ending April 6th at 5 pm. The top 3 submissions will be selected by MUB Board to win a $25 gift card to either Joey's, The Library, and The Ambassador. An audience choice will also be selected through Facebook to win a $50 Amazon gift card. Winners will be announced April 9th. 
College Cooking Competition (4/3/18, 6-8 PM)
If cooking is your thing come join us on Tuesday, April 3rd for a College Cooking Competition in the MUB Commons from 6-8 pm. The challenge is to make your best version of College Ramen (supplies will be provided). The best recipe will receive a trophy. Arrive early, spots are limited!
Creative Glasses and Cookie Decorating (4/5/18, 6-8 PM)
Join us on Thursday, April 5,  from 6-8pm, there will be creative glasses and cookie decorating in the Alley Makerspace (Basement of the MUB). Be creative while painting your glasses and decorating your cookies! Glasses, cookies, paint, and decorations will be provided. Supplies are limited.
---
Final Meeting for American Society for Engineering Management
The American Society for Engineering Management (ASEM) will be having their final meeting on Monday, April 2nd at 6 p.m. in Chem Sci 104B. If you are interested in joining or knowing about our plans for the 2018-2019 school year, please contact Emma LaFleur at ealafleu@mtu.edu to stay in the loop. Pizza and pop will be provided!
---
Yoga
High school athletes, join certified instructor Joan Kero for a Yoga class just for you! No matter what sport you participate in, this yoga class will assist you in improving your flexibility, alignment, balance, core stability, strength, agility, endurance, lung capacity and mobility, thus dramatically affecting your athletic performance. Learn techniques that you can use to calm your nerves, steady your mind and improve your focus. Please bring your own mat if you have one.
April 4 – May 23

 (8 weeks)
Wednesdays, 
7:00-7:50 p.m.
 in the SDC Studio
Cost
8-week session $30/person OR Daily $5
---
Buti Yoga
Join instructor Natasha for a new HuskiesFit adult group fitness class – Buti Yoga! Classes start soon!
Buti Yoga Basics Express – Perfect for the beginner and open to all fitness levels; anyone who wants to blast through their Friday lunch hour.
Buti Yoga Intensive – An 80-minute calorie-scorching wor
kout open to all fitness levels and perfect for those with a basic knowledge of Yoga. If you're looking for a way to finish your weekend strong, this intensive class will be exactly what you need!
Commit to Be HuskiesFit with Buti Yoga!
---
2018 Summer Sports Camps
Registration for 2018 Michigan Tech Summer Sports Camps officially opens today! We are offering 15 programs in 8 different sports for youth of all ages.
Sign your #futurehuskies up today!
For more information and to register, visit Summer Sports Camps.
GO HUSKIES!
---
HuskiesFit Adult Group Fitness – Round 2!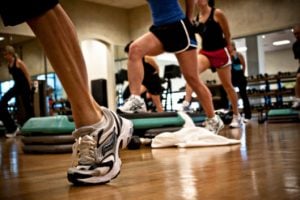 Several HuskiesFit Adult Group Fitness Classes will be starting new sessions soon! Choose your fit and try one of the following:
Afrobeat Fitness
Aikido
Aqua-Fit
Buti Yoga Basics Express 

NEW!

Buti Yoga Intensive 

NEW!

Fitbarre
Muay Thai
Simple Changes for a Healthier Lifestyle
TRX Fit
TRX Body Blast
Yoga for Back Health
---
Future Huskies 2018 Spring Camps, Clinics & Tournaments
Spring is right around the corner! Register today for the following spring mini camps and clinics:
---
Amateur Drag Show
The MTU Amateur Drag Show will be hosted by Keweenaw Pride. It will take place in the MUB Commons on April 6th at 7:30 PM.
Anyone can participate as long as you are respectful and have fun! Drag is about expressing yourself, so no matter if you Identify as male, female, or otherwise, you can be any kind of drag royalty! Dressing as a different gender is not required.
Compete for a chance to win! Sign up on the google form to register to perform! https://docs.google.com/forms/d/e/1FAIpQLSc9BnDA8rieWnFbdpEk-fHaddeF_HXejwg35dy-uxThH8aSxw/viewform
---
Donation Bin Information
If your student organization or department is collecting donations, Facilities Management must be notified of any donation bins being placed on campus. Bins may only be placed in approved locations, for a list of approved locations please click here.
Only one bin is allowed per building at a time. Bins are allowed on a first "notify" first serve basis, so please submit your information to us early.
Student organizations or departments are responsible for:
-Notifying Facilities Management of bin placement at least 2 days prior to placing the bin
-Periodically emptying the bins
-Removing any donated items left outside of the bins
-Removal of the bin on the date reported
Facilities Management will monitor the bins and notify the student organization or department contact if:
-There is already a bin placed in the location you have requested during the same time period
-Bins are full
-Bins are located outside of the approved area
-Donation items have been left outside of the bin
-It is past the date that bin should have been removed
For additional information or to complete a "Donation Bin Notification Form" please click here.
---
5K Run/Walk to Raise Money for the Multiple Sclerosis Society
This event is a 5k run/walk to raise money to donate to the Michigan Chapter of the Multiple Sclerosis Society. The Physical Therapy Student Organization will the hosting the event, with volunteers from Finlandia, Walgreen's, and the Pre-PT Club at MTU assisting (approximately 40 volunteers total). Faculty advisor, Dr. Cameron Williams (willi4ct@cmich.edu), will be present during the event. The run will take place on April 14, 2018, with registration beginning at 9 am, the running event starting at 9:30 am, and the walk beginning at 9:40 am. Volunteers will inspect the course the previous evening and will be on location at approximately 7 am to begin set-up for the race. The event will conclude no later than 1:00 pm, with clean-up following the event and concluding by 2:00 pm. Volunteers will ensure all trash (empty water bottles, paper, plates, napkins, etc.) has been placed in the proper trash and recycling bins, and all tables, markers, and other equipment are removed from the starting area and the course.
There will be 3-4 tables set up (rented from Superior Rentals) for registration, t-shirt pick-up, raffle prizes, multiple sclerosis information, and post-race refreshments (bottled water, muffins, fruit, etc.). A DJ will be present, using a generator to power his equipment to provide music before the race, during the race start, and as the runners are crossing the finish line. The tables will be located on the sidewalk behind Lot 14, where the starting line of the race will be. Volunteers will be marking the course with brightly colored flags and follow the course outlined in the image below. Volunteers will be stationed at all intersections with orange shirts and stop signs to halt traffic and provide participants with directions to stay on course. Participants will be provided with a course map prior to the race.
This event involves physical activity, either running or walking on paved sidewalks or crosswalks. There is a low risk of musculoskeletal injury, such as sprains, strains, abrasions, or bruises, or other exercise-associated illnesses (heat illness, etc). Event organizers will work diligently to prevent such injuries by maintaining a clear race course, posting crossing guards at all intersections, and monitoring participants during the event. All PTSO volunteers are CPR/AED certified, and have completed Blood Borne Pathogen training. There will be a certified athletic trainer covering the event, and there are several other volunteers with first aid training. These volunteers will be spread out along the race course and placed at the starting/finishing line to assist runners. EMS services have also been requested for the event. Prior to the event, participants will be required to sign a liability waver.
In the event that an injury or illness occurs, these previously mentioned volunteers will provide assistance within their scope of ability. Volunteers will have radios to contact EMS or the athletic trainer for assistance with more serious injury or illness. If a serious emergency occurs, EMS will be activated (911 will be called and EMS will be flagged down).
The event will be held even if inclement weather occurs, including rain or snow. However, if weather conditions pose a serious threat (lightning, heavy rain fall, dangerous temperatures, tornado, etc.), the event will be cancelled, and tickets refunded, or the event will be rescheduled for the following weekend.
---
HuskiesFit Ultimate Session 8-Punch Cards are still available and good through May 4, 2018.
With so many options available, there is no better time like the present to Commit to be Fit! For more information visit 
Ultimate Session Punch Card
 .