Comedian Brandon Vestal to Perform
Brandon is a must see comedian with his low key and deeply
personal, honest style he's sure to make you laugh. He has been featured on many comedy outlets such as NBC's Last Comic Standing, Man Up Stand Up. He was winner of the Hollywood Comedy Festival. Brandon Vestal will perform in the MUB Commons on Friday, April 13th at 9 pm.  Come and be prepared to laugh.
---
Extra Life Charity Event
Triangle Fraternity and MUB Board are hosting this year's Extra Life Charity Event Saturday, April 7th from 8 pm-2 am in the Wadsworth Dining Hall, and want you to join us! This event includes gaming of all kind (PC, console, board games) in order to help raise money for Children's Miracle Network. We will also have free food from Jimmy John's, free coffee from Biggby, and Campus Café discounts. Want to compete? You're in luck! We have tournaments running in Euchre (8:30), Smash (9:30), LoL (10:
30), and Halo 3 (11:30)! But wait, there's more. We will also be offering open play in Rock Band/Guitar Hero, Smash, Jackbox games, Halo, Euchre, Minecraft, and Rocket League! We hope to see you there!
Are you unable to attend the event, but still want to donate? Follow this link to do so https://bit.ly/2I7GbkN
---
Feedback for Orca TV
Orca TV is new to Michigan Tech and would like to get your feedback on your social media use as well as how to expand Orca TV to the campus community. This survey will only take about 2 minutes to complete and in return, you will be entered into a contest for a chance to win a gift card!
Check out this video for more information and CLICK HERE to take the survey!
If this links do not work for you, I have copied them down below.
https://www.surveymonkey.com/r/apogeesocial
https://www.youtube.com/watch?v=bhEpw76mTiA&rel=0
If you have any questions, please contact rspencer@mtu.edu
---
Spring Dance Sponsored by the Christian Organizations of Michigan Tech
There will be a "New Orleans" themed spring dance held in the basement of St. Albert the Great Church on 
Saturday, April 7th
 hosted by St. Al's and InterVarsity Christian Fellowship.  Swing dance lessons by the MTU Swing Dance Club will be available from 
7-8 pm
 and the dance will be from 
9 pm-12 am.
 There will be snacks, dancing, and lots of fun!"  
---
Engineers Without Borders Annual Band Benefit
The Engineers Without Borders Annual Band Benefit raises funds for our
current rural water improvement projects in
Guatemala and Panama. For $5, come to the MUB ballroom A on Sunday, April 8th between 4 and 7 pm to hear live music, dance, enjoy refreshments, and put in to win some raffles. Ben and the Bamboozlers, Momentum, and the Naddy Daddie will be playing for you, with sound provided by WMTU. See you there!
---
Play Laser Tag
Head to the Wood Gym and play laser tag on Saturday, April 14th from 7-11 pm! There will chances to play different styles of laser tag during the event. Don't miss out on this exciting event! All you have to do
is show up at the door and sign up, no reservations needed. There will be inflatable barriers to hide behind, along with masks, laser tag guns, and other playing equipment provided. You just need to bring yourself and your friends. Matches of 8v8. Remember to wear appropriate clothing since the gym can get warm.
---
Blue Key Logo Contest
Blue key would like to announce the WC2019 Theme and logo contest in the student news briefs. Please include the following text:
Though there is still snow on the ground from this last winter, we are already looking forward to Winter Carnival 2019!  Blue Key Honor Society is proud to announce the theme for Winter Carnival 2019: 'Years of innovation STEM from this snowy situation'.
We are looking for your help in creating the logo to fit the theme. The chosen logo will be featured on all Winter Carnival merchandise and will dictate the overall mood of Winter Carnival.
Both hand drawings and digital designs are welcome!  Designs are to be completed using the attached contest form and following the instructions included.  Submissions are due by Friday, April 20th at 11:59pm and can be sent to bluekey@mtu.edu.
---
Women's Soccer Club Hosting Spring Training
The women's club soccer team is hosting a spring training and conditioning to get women interested in playing the sport or for those who want to hang out with a good group of people and work out.
They will be hosting trainings on Mondays from 7-8 pm in the Wood Gym Until the end of the semester.
There will be weekend trainings at Sherman Field on these dates:
Sunday, April 8th from 10 am – 12 pm.
Saturday, April 14th from 12 pm – 1 pm.
Sunday, April 22nd from 10 am – 12 pm.
---
The Doghouse Classic is an original Michigan Tech event which saw its beginnings over 26 years ago under the direction of Kevin Borseth, head women's basketball coach at the time. The Doghouse Classic was a long-standing tradition in the Houghton and Hancock area up until the last tournament took place in 2007. In 2016, the tradition was reestablished. Michigan Tech Recreation is excited for the opportunity to host the tournament and bring the Doghouse back to its former glory!
Divisions include boy's and girl's grades 4-8, JV, Varsity, Men's Open and Women's Open.
Cost is $80/team of four players. 
Deadline to register is 

April 9

.
For more information or to register for the Doghouse 3-on-3 Basketball Tournament, visit 
Doghouse
.
---
UPCOMING INTRAMURAL SPORTS
Tennis Doubles: Deadline on April 11th @ 5:00 pm
                             Tournament will start on April 13th
Volleyball 2's:       Deadline on April 16th @ 5:00 pm
                               Tournament will start on April 19th
Register your team at www.imleagues.com/MTU
– For more information:  E-mail imsports@mtu.edu
---
Kentucky Derby Charity Ball
Come support Omega House by attending the Kentucky Derby themed 
Charity
Ball
 put on by the Houghton-Hancock Rotaract Club and Circle K on
Saturday, April 7 at 8 pm
! Attendees will enjoy dancing, performances by the Swing Team and the MTU Dance Team, a live band, a DJ, hors d'oeuvres, cash bar,
giveaways, a professional photo booth, and much more! Tickets are $10 for students and $15 for community members, and all ticket proceeds go to the Omega House! So put on your sundress, grab a mint julep, and have a great time while giving back!
For more information about how you can support Omega House, please visit there website: 
omega-house.org
---
Customer Appreciation Sale
Michigan Tech Campus Store and University Images would like to show our appreciation and thank you for your continued patronage by once again offering our annual Customer Appreciation Sale on Friday, April 13th from 8:00 am to 5:00 pm. Nearly everything in the stores will be 25% off. We have a great selection of sporting apparel, outerwear, school supplies and souvenirs. Our clearance racks are full! We look forward to you stopping by!
---
High School Yoga
High school athletes, join certified instructor Joan Kero for a Yoga class just for you! No matter what sport you participate in, this yoga class will assist you in improving your flexibility, alignment, balance, core stability, strength, agility, endurance, lung capacity and mobility, thus dramatically affecting your athletic performance. Learn techniques that you can use to calm your nerves, steady your mind and improve your focus. Please bring your own mat if you have one.
April 4 – May 23

 (8 weeks)
Wednesdays, 
7:00-7:50 p.m.
 in the SDC Studio
Cost
8-week session $30/person OR Daily $5
---
Buti Yoga
Join instructor Natasha for a new HuskiesFit adult group fitness class – Buti Yoga! Classes start soon!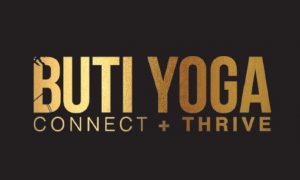 Buti Yoga Basics Express – Perfect for the beginner and open to all fitness levels; anyone who wants to blast through their Friday lunch hour.
Commit to Be HuskiesFit with Buti Yoga!
---
2018 Summer Sports Camps
Registration for 2018 Michigan Tech Summer Sports Camps officially opens today! We are offering 15 programs in 8 different sports for youth of all ages.
Sign your #futurehuskies up today!
For more information and to register, visit Summer Sports Camps.
GO HUSKIES!
---
HuskiesFit Adult Group Fitness – Round 2!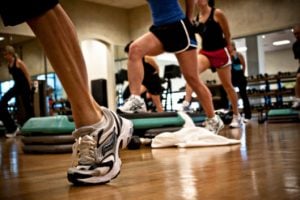 Several HuskiesFit Adult Group Fitness Classes will be starting new sessions soon! Choose your fit and try one of the following:
Afrobeat Fitness
Aikido
Aqua-Fit
Buti Yoga Basics Express 

NEW!

Buti Yoga Intensive 

NEW!

Fitbarre
Muay Thai
Simple Changes for a Healthier Lifestyle
TRX Fit
TRX Body Blast
Yoga for Back Health
---
Future Huskies 2018 Spring Camps, Clinics & Tournaments
Spring is right around the corner! Register today for the following spring mini camps and clinics:
---
Donation Bin Information
If your student organization or department is collecting donations, Facilities Management must be notified of any donation bins being placed on campus. Bins may only be placed in approved locations, for a list of approved locations please click here.
Only one bin is allowed per building at a time. Bins are allowed on a first "notify" first serve basis, so please submit your information to us early.
Student organizations or departments are responsible for:
-Notifying Facilities Management of bin placement at least 2 days prior to placing the bin
-Periodically emptying the bins
-Removing any donated items left outside of the bins
-Removal of the bin on the date reported
Facilities Management will monitor the bins and notify the student organization or department contact if:
-There is already a bin placed in the location you have requested during the same time period
-Bins are full
-Bins are located outside of the approved area
-Donation items have been left outside of the bin
-It is past the date that bin should have been removed
For additional information or to complete a "Donation Bin Notification Form" please click here.
---
5K Run/Walk to Raise Money for the Multiple Sclerosis Society
This event is a 5k run/walk to raise money to donate to the Michigan Chapter of the Multiple Sclerosis Society. The Physical Therapy Student Organization will the hosting the event, with volunteers from Finlandia, Walgreen's, and the Pre-PT Club at MTU assisting (approximately 40 volunteers total). Faculty advisor, Dr. Cameron Williams (willi4ct@cmich.edu), will be present during the event. The run will take place on April 14, 2018, with registration beginning at 9 am, the running event starting at 9:30 am, and the walk beginning at 9:40 am. Volunteers will inspect the course the previous evening and will be on location at approximately 7 am to begin set-up for the race. The event will conclude no later than 1:00 pm, with clean-up following the event and concluding by 2:00 pm. Volunteers will ensure all trash (empty water bottles, paper, plates, napkins, etc.) has been placed in the proper trash and recycling bins, and all tables, markers, and other equipment are removed from the starting area and the course.
There will be 3-4 tables set up (rented from Superior Rentals) for registration, t-shirt pick-up, raffle prizes, multiple sclerosis information, and post-race refreshments (bottled water, muffins, fruit, etc.). A DJ will be present, using a generator to power his equipment to provide music before the race, during the race start, and as the runners are crossing the finish line. The tables will be located on the sidewalk behind Lot 14, where the starting line of the race will be. Volunteers will be marking the course with brightly colored flags and follow the course outlined in the image below. Volunteers will be stationed at all intersections with orange shirts and stop signs to halt traffic and provide participants with directions to stay on course. Participants will be provided with a course map prior to the race.
This event involves physical activity, either running or walking on paved sidewalks or crosswalks. There is a low risk of musculoskeletal injury, such as sprains, strains, abrasions, or bruises, or other exercise-associated illnesses (heat illness, etc). Event organizers will work diligently to prevent such injuries by maintaining a clear race course, posting crossing guards at all intersections, and monitoring participants during the event. All PTSO volunteers are CPR/AED certified, and have completed Blood Borne Pathogen training. There will be a certified athletic trainer covering the event, and there are several other volunteers with first aid training. These volunteers will be spread out along the race course and placed at the starting/finishing line to assist runners. EMS services have also been requested for the event. Prior to the event, participants will be required to sign a liability waver.
In the event that an injury or illness occurs, these previously mentioned volunteers will provide assistance within their scope of ability. Volunteers will have radios to contact EMS or the athletic trainer for assistance with more serious injury or illness. If a serious emergency occurs, EMS will be activated (911 will be called and EMS will be flagged down).
The event will be held even if inclement weather occurs, including rain or snow. However, if weather conditions pose a serious threat (lightning, heavy rain fall, dangerous temperatures, tornado, etc.), the event will be cancelled, and tickets refunded, or the event will be rescheduled for the following weekend.
---
HuskiesFit Ultimate Session 8-Punch Cards are still available and good through May 4, 2018.
With so many options available, there is no better time like the present to Commit to be Fit! For more information visit 
Ultimate Session Punch Card
 .
---