Comedian Brandon Vestal to Perform
Brandon is a must see comedian with his low key and deeply
 personal, honest style he's sure to make you laugh. He has been featured on many comedy outlets such as NBC's Last Comic Standing, Man Up Stand Up. He was winner of the Hollywood Comedy Festival. Brandon Vestal will perform in the MUB Commons on Friday, April 13th at 9 pm.  Come and be prepared to laugh.
---
Customer Appreciation Sale
Michigan Tech Campus Store and University Images would like to show our appreciation and thank you for your continued patronage by once again offering our annual Customer Appreciation Sale on Friday, April 13th from 8:00 am to 5:00 pm. Nearly everything in the stores will be 25% off. We have a great selection of sporting apparel, outerwear, school supplies and souvenirs. Our clearance racks are full! We look forward to you stopping by!
---
Feedback for Orca TV
Orca TV is new to Michigan Tech and would like to get your feedback on your social media use as well as how to expand Orca TV to the campus community. This survey will only take about 2 minutes to complete and in return, you will be entered into a contest for a chance to win a gift card!
Check out this video for more information and CLICK HERE to take the survey!
If this links do not work for you, I have copied them down below.
https://www.surveymonkey.com/r/apogeesocial
https://www.youtube.com/watch?v=bhEpw76mTiA&rel=0
If you have any questions, please contact rspencer@mtu.edu
---
Play Laser Tag
Head to the Wood Gym and play laser tag on Saturday, April 14th  from 7-11 pm! There will chances to play different styles of laser tag during the event. Don't miss out on this exciting event! All you have to do
 is show up at the door and sign up, no reservations needed. There will be inflatable barriers to hide behind, along with masks, laser tag guns, and other playing equipment provided. You just need to bring yourself and your friends. Matches of 8v8. Remember to wear appropriate clothing since the gym can get warm.
---
Tech Theatre Presents "A Midsummer Night's Dream"
Love abounds! Trickery and magic reveal lovers and fools. A Midsummer Night's Dream brings together some of Shakespeare's most memorable characters in a romantic and hilarious adventure. Tech Theatre presents the classic Shakespeare comedy of love, magic, and mixed signals, A Midsummer Night's Dream, for three nights at the Rozsa Center for the Performing Arts. The play will run Thursday, April 12 -Saturday, April 14, at 7:30 pm each night.
Lysander loves Hermia, but Hermia loves Demetrius. The trouble is Demetrius loves Helena who believes she loves Lysander! This is what happens when a love potion gets into the wrong hands. How does it end? Happily, of course! But the mad romantic romp won't end until magic restores the lovers' senses. In Shakespeare's words:
"Ay me! for aught that I could ever read,
Could ever hear by tale or history,
The course of true love never did run smooth."
Play director Patricial Helsel describes the production, "A Midsummer Night's Dream features actors from all across campus, as well as community and staff members. Christopher Schwartz, Lecturer in the Kinesiology and Integrative Physiology Department, plays Oberon, the King of the Fairies.  Mark Wilcox, News Writer for University Marketing and Communications joins the cast as Quince, leading the comedic troupe of artisans. The play features original music created by instructor, Libby Meyer, and student, Devin Deal.  The fairies sing beautiful harmonies and the show has lovely incidental music composed by Deal.  The forest comes alive with a robust ambiance created by student Sound Designer, Samantha Palumbo.  A Midsummer Night's Dream is sure to delight with spectacle, sound, love, and humor.  Tickets for A Midusmmer Nigh'ts Dream are on sale now, $15 for adults, $6 for youth, and no charge for Michigan Tech students with the Experience Tech fee. Tickets are available by phone at (906) 487-2073, online at mtu.edu/rozsa, in person at the Central Ticketing Office in the Student Development Complex, or at the Rozsa Box Office the evening of the performance.  Please note the Rozsa Box Office is only open one hour prior to performances.
---
Join a Student Organization
Looking for another student organization to join? Look no further! Walk around campus and visit the different student organizations that have set up booths and games to play. There are prizes for the best booths and
giveaways! Hang out with your friends and fellow Huskies on campus! The rain location is the SDC Multipurpose Room. It all happens on Friday, April 20th 12 noon to 4 pm.
To register your student organization please go to this link by April 13th: http://bit.ly/2oHS49V
---
5K Run/Walk to Raise Money for the Multiple Sclerosis Society
This event is a 5k run/walk to raise money to donate to the Michigan Chapter of the Multiple Sclerosis Society. The Physical Therapy Student Organization will the hosting the event, with volunteers from Finlandia, Walgreen's, and the Pre-PT Club at MTU assisting (approximately 40 volunteers total). Faculty advisor, Dr. Cameron Williams (willi4ct@cmich.edu), will be present during the event. The run will take place on April 14, 2018, with registration beginning at 9 am, the running event starting at 9:30 am, and the walk beginning at 9:40 am. Volunteers will inspect the course the previous evening and will be on location at approximately 7 am to begin set-up for the race. The event will conclude no later than 1:00 pm, with clean-up following the event and concluding by 2:00 pm. Volunteers will ensure all trash (empty water bottles, paper, plates, napkins, etc.) has been placed in the proper trash and recycling bins, and all tables, markers, and other equipment are removed from the starting area and the course.
There will be 3-4 tables set up (rented from Superior Rentals) for registration, t-shirt pick-up, raffle prizes, multiple sclerosis information, and post-race refreshments (bottled water, muffins, fruit, etc.). A DJ will be present, using a generator to power his equipment to provide music before the race, during the race start, and as the runners are crossing the finish line. The tables will be located on the sidewalk behind Lot 14, where the starting line of the race will be. Volunteers will be marking the course with brightly colored flags and follow the course outlined in the image below. Volunteers will be stationed at all intersections with orange shirts and stop signs to halt traffic and provide participants with directions to stay on course. Participants will be provided with a course map prior to the race.
This event involves physical activity, either running or walking on paved sidewalks or crosswalks. There is a low risk of musculoskeletal injury, such as sprains, strains, abrasions, or bruises, or other exercise-associated illnesses (heat illness, etc). Event organizers will work diligently to prevent such injuries by maintaining a clear race course, posting crossing guards at all intersections, and monitoring participants during the event. All PTSO volunteers are CPR/AED certified, and have completed Blood Borne Pathogen training. There will be a certified athletic trainer covering the event, and there are several other volunteers with first aid training. These volunteers will be spread out along the race course and placed at the starting/finishing line to assist runners. EMS services have also been requested for the event. Prior to the event, participants will be required to sign a liability waver.
In the event that an injury or illness occurs, these previously mentioned volunteers will provide assistance within their scope of ability. Volunteers will have radios to contact EMS or the athletic trainer for assistance with more serious injury or illness. If a serious emergency occurs, EMS will be activated (911 will be called and EMS will be flagged down).
The event will be held even if inclement weather occurs, including rain or snow. However, if weather conditions pose a serious threat (lightning, heavy rain fall, dangerous temperatures, tornado, etc.), the event will be cancelled, and tickets refunded, or the event will be rescheduled for the following weekend.
---
Lectures by Dr. Kevin Peil – Sunday April 22, 2018
"Noah's Ark and the Flood", April 22nd at 9:00 am, at Peace Lutheran Church:  Dr. Peil will give a bible class that discusses the Noah's Ark and the flood from a scientific perspective.  It will cover details on the ark construction, the number and types of animals on the ark, the geological impact the flood had on the earth plus several more topics.
"The Case for Creation" Lecture, April 22nd at 3:00 pm, in DOW 642: The lecture will discuss how the doctrine of creation is foundational to the Christian faith.  This talk will cover all aspects of creation beginning with the six day creation week, fossils, and genetics.  It will also discuss where modern creation science research stands on a number of different topics.  The lecture will be about an hour long with time for questions afterward.  This event is free and open to all students and community members.  We hope to see you there!
About the Speaker: Kevin Peil is a PhD Chemical Engineer who has worked for The Dow Chemical Company for the last 28 years.  He is also the founder of Tri City Brewing.  Dr. Peil has spoken around the country on topics related to science and the Bible and presents a young-earth creation perspective.
Hosted by Lutheran Collegians at MTU
http://www.lutherancollegians.org/events/
---
Student Showcase – From There to Here
The Rozsa Center and the Department of Visual and Performing Arts (VPA) are excited to announce their semi-annual student showcase, titled From There to Here, featuring works of art created by Michigan Tech students who are participating in Project Learning Lab, an innovative arts classroom based inside of Rozsa gallery b. Work on display was created by students in Lisa Gordillo's Traditional Sculpture, Advanced Sculpture, and 3D Design classes. Students from many campus disciplines are represented, including Materials Sciences, English, and Theatre Arts. The exhibition is in Rozsa gallery b, and runs April 18-20, 2018. A reception will be held Friday, April 20, from 5-6:30 pm. The reception is free and all are welcome.
---
Blue Key Logo Contest
Blue key would like to announce the WC2019 Theme and logo contest in the student news briefs. Please include the following text:
Though there is still snow on the ground from this last winter, we are already looking forward to Winter Carnival 2019!  Blue Key Honor Society is proud to announce the theme for Winter Carnival 2019: 'Years of innovation STEM from this snowy situation'.
We are looking for your help in creating the logo to fit the theme. The chosen logo will be featured on all Winter Carnival merchandise and will dictate the overall mood of Winter Carnival.
Both hand drawings and digital designs are welcome!  Designs are to be completed using the attached contest form and following the instructions included.  Submissions are due by Friday, April 20th at 11:59pm and can be sent to bluekey@mtu.edu.
---
Live Music in MUB Commons
Do you love LIVE MUSIC? Join us in the MUB Commons as we host our last 906 Night of the year on Saturday, April 21st at 9:06 pm !
What's 906 Night? Well, its music – live music – right here on campus, it's free, and it's starting at 9:06pm – of course! This month's event is brought to you by MUB Board (Memorial Union Board), Late Night Programming, and Michigan Tech SLS.


Brother Brother plays indie rock on a banjo. Originally hailing from Sarasota, Florida, the energy of this sibling duo brings a fresh light to today's roots music revival. Singer-songwriters Bradley and Brett Anderson have original harmonies and tunes ranging from Mumford-like melodies to Twenty-One Pilots-esque rhythms featured on acoustic and electric guitars, banjos, drums, and live MIDI sampling.
Check out more of their music here: http://brotherbrothermusic.com/
---
Women's Soccer Club Hosting Spring Training
The women's club soccer team is hosting a spring training and conditioning to get women interested in playing the sport or for those who want to hang out with a good group of people and work out.
They will be hosting trainings on Mondays from 7-8 pm in the Wood Gym Until the end of the semester.
There will be weekend trainings at Sherman Field on these dates.
Saturday, April 14th from 12 pm – 1 pm.
Sunday, April 22nd from 10 am – 12 pm.
---
Michigan Tech Recreation Offers AppAudio
Michigan Tech Recreation now offers AppAudio, a free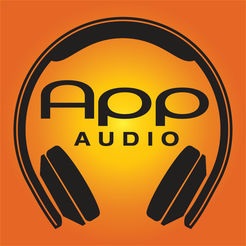 mobile app available in and around the SDC Fitness Center. Simply download the app to your mobile device, and you'll be able to listen to any one of the 8 Fitness Center TV's from anywhere within the Fitness Center while you're working out.
Customers have two WiFi networks to choose from – MichiganTech and MichiganTechGuest.
For more information on how to set up AppAudio on your devices, see HowToAppAudio.
---
One Diet Does Not Fit All! 
Work together with our certified Integrative Nutrition Health Coach, Joan Kero, as she guides, supports, educates and motivates you to create goals that are in line with your dreams for greater health and vitality.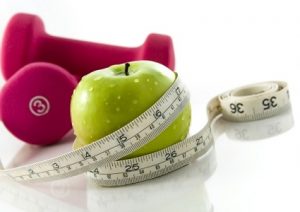 For more information, visit Personal Health Coaching or contact Joan Kero at jakero@mtu.edu.
It's never too late to start your health journey. Get started RIGHT now!
---
UPCOMING INTRAMURAL SPORTS
Volleyball 2's:       Deadline on April 16th @ 5:00 pm
                               Tournament will start on April 19th
Register your team at www.imleagues.com/MTU
– For more information:  E-mail imsports@mtu.edu
---
High School Yoga
High school athletes, join certified instructor Joan Kero for a Yoga class just for you! No matter what sport you participate in, this yoga class will assist you in improving your flexibility, alignment, balance, core stability, strength, agility, endurance, lung capacity and mobility, thus dramatically affecting your athletic performance. Learn techniques that you can use to calm your nerves, steady your mind and improve your focus. Please bring your own mat if you have one.
April 4 – May 23

 (8 weeks)
Wednesdays, 

7:00-7:50 p.m.

 in the SDC Studio
Cost
8-week session $30/person OR Daily $5
---
Buti Yoga
Join instructor Natasha for a new HuskiesFit adult group fitness class – Buti Yoga! Classes start soon!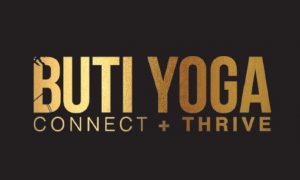 Buti Yoga Basics Express – Perfect for the beginner and open to all fitness levels; anyone who wants to blast through their Friday lunch hour.
Commit to Be HuskiesFit with Buti Yoga!
---
2018 Summer Sports Camps
Registration for 2018 Michigan Tech Summer Sports Camps officially opens today! We are offering 15 programs in 8 different sports for youth of all ages.
Sign your #futurehuskies up today!
For more information and to register, visit Summer Sports Camps.
GO HUSKIES!
---
HuskiesFit Adult Group Fitness – Round 2!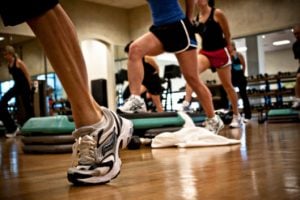 Several HuskiesFit Adult Group Fitness Classes will be starting new sessions soon! Choose your fit and try one of the following:
Afrobeat Fitness
Aikido
Aqua-Fit
Buti Yoga Basics Express 

NEW!

Buti Yoga Intensive 

NEW!

Fitbarre
Muay Thai
Simple Changes for a Healthier Lifestyle
TRX Fit
TRX Body Blast
Yoga for Back Health
---
Just announced!
Wednesday, May 2, 5:30-6:45pm
Hosted by certified Integrative Nutrition Health Coach Joan Kero, this workshop is open to middle/high school students and parents of middle/high school students wanting to learn nutrition and lifestyle tips that can help a young athlete reach their full potential. Get tips for eating on the road, pre- and post-competition meal ideas, healthy snacks, hydration and more.
Cost is $5/individual, $10/family.
---
Future Huskies 2018 Spring Camps, Clinics & Tournaments
Spring is right around the corner! Register today for the following spring mini camps and clinics:
---
Donation Bin Information
If your student organization or department is collecting donations, Facilities Management must be notified of any donation bins being placed on campus. Bins may only be placed in approved locations, for a list of approved locations please click here.
Only one bin is allowed per building at a time. Bins are allowed on a first "notify" first serve basis, so please submit your information to us early.
Student organizations or departments are responsible for:
-Notifying Facilities Management of bin placement at least 2 days prior to placing the bin
-Periodically emptying the bins
-Removing any donated items left outside of the bins
-Removal of the bin on the date reported
Facilities Management will monitor the bins and notify the student organization or department contact if:
-There is already a bin placed in the location you have requested during the same time period
-Bins are full
-Bins are located outside of the approved area
-Donation items have been left outside of the bin
-It is past the date that bin should have been removed
For additional information or to complete a "Donation Bin Notification Form" please click here.
---
HuskiesFit Ultimate Session 8-Punch Cards are still available and good through May 4, 2018.
With so many options available, there is no better time like the present to Commit to be Fit! For more information visit 
Ultimate Session Punch Card
 .