Join a Student Organization
Looking for another student organization to join? Look no further! Walk around campus and visit the different student organizations that have set up booths and games to play. There are prizes for the best booths and 
giveaways! Hang out with your friends and fellow Huskies on campus! The rain location is the SDC Multipurpose Room. It all happens on Friday, April 20th 12 noon to 4 pm.
To register your student organization please go to this link by April 13th: http://bit.ly/2oHS49V
---
Live Music in MUB Commons
Do you love LIVE MUSIC? Join us in the MUB Commons as we host our last 906 Night of the year on Saturday, April 21st at 9:06 pm !
What's 906 Night? Well, its music – live music – right here on campus, it's free, and it's starting at 9:06pm – of course! This month's event is brought to you by MUB Board (Memorial Union Board), Late Night Programming, and Michigan Tech SLS.


Brother Brother plays indie rock on a banjo. Originally hailing from Sarasota, Florida, the energy of this sibling duo brings a fresh light to today's roots music revival. Singer-songwriters Bradley and Brett Anderson have original harmonies and tunes ranging from Mumford-like melodies to Twenty-One Pilots-esque rhythms featured on acoustic and electric guitars, banjos, drums, and live MIDI
---
Korean Cuisine at Fridays Khana Khazana

By Khana Khazana
This week at the Memorial Union North Coast Grill and Deli, we are featuring a menu from Korea.
The menu features:         
Jap Chae
Vegetable Bibimbap
Soon Du Bu Jigae (Korean Soft Tofu Stew)
Chicken Bulgogi
Korean Coffee Brownies
Serving is from 11 a.m. to 1 p.m. Friday. The cost is $7.95 and includes a fountain beverage. Visit Khana Khazana on Facebook.
---
Michigan Tech Concert Choir "Beyond the Veil"
The Rozsa Center for the Performing Arts and Department of Visual and Performing Arts present a concert by the Michigan Tech Choirs: conscience: Michigan Tech Chamber Singers, and the Michigan Tech Concert Choir, on Friday, April 20, at 7:30 pm, in the Rozsa Center.  According to Jared Anderson, Chair, Visual and Performing Arts Department, and Choirs Director, "The choirs at Tech have been working hard to prepare a concert that includes a number of interesting themes.  The title of the concert, "Beyond the Veil", refers to themes that seem to be opposites as if on two sides of a veil: love and loss, life and death, health and sickness, slavery and freedom, youth and old age.  There will be something for everyone at the concert this Friday—love songs, spirituals, folksongs, and sacred motets."
Tickets for Beyond the Veil are on sale now, $13 for adults, $5 for youth, and no charge for Michigan Tech students with the Experience Tech fee, available by phone at (906) 487-2073, online at mtu.edu/rozsa, in person at the Central Ticketing Office in the Student Development Complex, or at the Rozsa Box Office the evening of the performance. Please note the Rozsa Box Office only opens two hours prior to performances.
---
The Campus Store Invites You to our Spring Fling Sale!
Today
Friday, April 20th.
Take an additional 50% off ALL clearance items.
PLUS! a  FREE GIFT with every apparel and souvenir purchase.
---
Lectures by Dr. Kevin Peil – Sunday April 22, 2018
"Noah's Ark and the Flood", April 22nd at 9:00 am, at Peace Lutheran Church:  Dr. Peil will give a bible class that discusses the Noah's Ark and the flood from a scientific perspective.  It will cover details on the ark construction, the number and types of animals on the ark, the geological impact the flood had on the earth plus several more topics.
"The Case for Creation" Lecture, April 22nd at 3:00 pm, in DOW 642: The lecture will discuss how the doctrine of creation is foundational to the Christian faith.  This talk will cover all aspects of creation beginning with the six day creation week, fossils, and genetics.  It will also discuss where modern creation science research stands on a number of different topics.  The lecture will be about an hour long with time for questions afterward.  This event is free and open to all students and community members.  We hope to see you there!
About the Speaker: Kevin Peil is a PhD Chemical Engineer who has worked for The Dow Chemical Company for the last 28 years.  He is also the founder of Tri City Brewing.  Dr. Peil has spoken around the country on topics related to science and the Bible and presents a young-earth creation perspective.
Hosted by Lutheran Collegians at MTU
http://www.lutherancollegians.org/events/
---
Time To Pick Up Cap, Gown and Tickets for Commencement
Spring 2018 Cap and Gown and Commencement ticket pickup at the bookstore in the MUB.
Monday, April 23rd – Friday, April 27th – 8:30 am to 4:30 pm.
Monday, April 30th – Thursday, May 3rd – 8:30 am to 4:30 pm.
For questions about cap and gown, please email: capandgown@mtu.edu
For questions about tickets, please contact the ticketing office at (906) 487-2073
---
SIS Step Show Today
Please join the Society of Intellectual Sisters (SIS) at their STEP SHOW today to celebrate Spring Fling.  Stepping is an African-American collegiate tradition, and SIS has been stepping at Michigan Tech for decades.  Come see what the SISters of SIS have worked hard to prepare for the University Community.
(here's the 2010 show: https://youtu.be/3GnVAq2qo8M)
SIS Vice President Logan McMillan (chemical engineering major) was awarded the 2018 Percy Julian Award yesterday!  The Percy Julian award is given to the student who best displays outstanding leadership accomplishments which promote diversity, social equality, or racial/ethnic and cultural understanding at Michigan Tech.
---
Fundraiser for Copper Country Senior Meals on Wheels & HuskyFan
The sisters of Alpha Gamma Delta Women's Fraternity will be holding a fundraiser to benefit the Copper Country Senior Meals on Wheels and HuskyFan on Wednesday, April 25 in the Library Cafe. All day Wednesday, April 25, 2018, 10 percent of total sales will be donated by Dining Services. In addition, Alpha Gamma Delta cash cards will also be on sale for $5. These cards have disco
unts for Michigan Tech Dining Services, Joey's Seafood & Grill, Subway, Domino's, McDonald's, Culver's, and more. An anonymous donor has generously offered to double all proceeds raised. Please drop by the Library Café and join the sisters of Alpha Gamma Delta in fighting hunger, locally, one sip at time!
---
Nach-O-Average Study Break
The MUB Board is hosting a Nach-O-Average Study Break in the MUB Ballroom B on Thursday, April 26th at 6 pm. There will be a free nac
ho bar, themed coloring and movies.
Come and relax and enjoy some time away, a study break.
---
Student Showcase – From There to Here
The Rozsa Center and the Department of Visual and Performing Arts (VPA) are excited to announce their semi-annual student showcase, titled From There to Here, featuring works of art created by Michigan Tech students who are participating in Project Learning Lab, an innovative arts classroom based inside of Rozsa gallery b. Work on display was created by students in Lisa Gordillo's Traditional Sculpture, Advanced Sculpture, and 3D Design classes. Students from many campus disciplines are represented, including Materials Sciences, English, and Theatre Arts. The exhibition is in Rozsa gallery b, and runs April 18-20, 2018. A reception will be held Friday, April 20, from 5-6:30 pm. The reception is free and all are welcome.
---
Panhellenic Council Canvas Painting
Come join the Panhellenic Council for canvas painting and fruit punch on Wednesday, April 25th from 7-8 pm in the MUB Commons! Are you interested in joining a student organization that will promote your personal and professional growth? Has learning about what sorority life is all about ever crossed your mind? Painting with Panhellenic pr
ovides a comfortable, casual environment for those with questions to get them answered by sorority women. Come find out what the Fraternity and Sorority Life has to offer to you!!
If you have any questions, please feel free to email sororitylife@gmail.com
---
Superior Wind Symphony and Campus Performing Arts in Concert
The Rozsa Center for the Performing Arts and Department of Visual and Performing Arts present a concert by the Superior Wind Symphony and Campus Concert Band, titled "Right Now," a celebration of music written by contemporary composers. They will perform this Saturday, April 21, at 7:30 pm, in the Rozsa Center.
Tickets for Right Now are on sale now, $13 for adults, $5 for youth, and no charge for Michigan Tech students with the Experience Tech fee, available by phone at (906) 487-2073, online at mtu.edu/rozsa, in person at the Central Ticketing Office in the Student Development Complex, or at the Rozsa Box Office the evening of the performance. Please note the Rozsa Box Office only opens two hours prior to performances.
For more information please contact Mike Christianson at mchristi@mtu.edu, 906-487-2825, or visit us online at mtu.edu/rozsa
---
Music for Medlife
Come check out Music for Medlife this Saturaday, April 21! Medlife is a student organization committed to providing Medicine, Education, and Development to countries around the world. Students in the
organization are fundraising to volunteer in Peru Summer 2018 and 2019. Doors open at 7 pm, and the concert starts at 8 pm, at the Orpheum Theater featuring Soul Raga, Natty Daddy's, and Highlight Reel. See the flier for more details!
---
Women's Soccer Club Hosting Spring Training
The women's club soccer team is hosting a spring training and conditioning to get women interested in playing the sport or for those who want to hang out with a good group of people and work out.
They will be hosting trainings on Mondays from 7-8 pm in the Wood Gym Until the end of the semester.
There will be weekend trainings at Sherman Field on these dates.
Sunday, April 22nd from 10 am – 12 pm.
---
Photography Exhibition at Omega House
A team including Michigan Tech student co-curators Mads Howard and John Hughes, Omega House Marketing Coordinator Carol Pfefferkorn and Anne Beffel (VPA) are creating an exhibition of mindful
ness-based photographs. The Omega House Hospice of Houghton will host a series of images by students of Beffel's Art and Nature studio course now through May 2. A series of 32 photographs taken almost exclusively with cell phones, utilizing no zoom or editing, demonstrate the power of simply slowing down and paying attention to life as it unfolds from one moment to the next.
---
Michigan Tech Recreation Offers AppAudio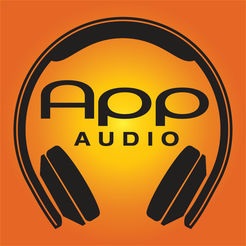 Customers have two WiFi networks to choose from – MichiganTech and MichiganTechGuest.
For more information on how to set up AppAudio on your devices, see HowToAppAudio.
---
One Diet Does Not Fit All! 
Work together with our certified Integrative Nutrition Health Coach, Joan Kero, as she guides, supports, educates and motivates you to create goals that are in line with your dreams for greater health and vitality.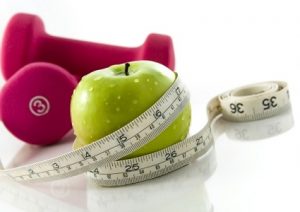 For more information, visit Personal Health Coaching or contact Joan Kero at jakero@mtu.edu.
It's never too late to start your health journey. Get started RIGHT now!
---
High School Yoga
High school athletes, join certified instructor Joan Kero for a Yoga class just for you! No matter what sport you participate in, this yoga class will assist you in improving your flexibility, alignment, balance, core stability, strength, agility, endurance, lung capacity and mobility, thus dramatically affecting your athletic performance. Learn techniques that you can use to calm your nerves, steady your mind and improve your focus. Please bring your own mat if you have one.
April 4 – May 23

 (8 weeks)
Wednesdays, 

7:00-7:50 p.m.

 in the SDC Studio
Cost
8-week session $30/person OR Daily $5
---
Buti Yoga
Join instructor Natasha for a new HuskiesFit adult group fitness class – Buti Yoga! Classes start soon!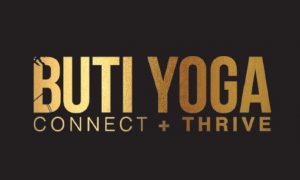 Buti Yoga Basics Express – Perfect for the beginner and open to all fitness levels; anyone who wants to blast through their Friday lunch hour.
Commit to Be HuskiesFit with Buti Yoga!
---
2018 Summer Sports Camps
Registration for 2018 Michigan Tech Summer Sports Camps officially opens today! We are offering 15 programs in 8 different sports for youth of all ages.
Sign your #futurehuskies up today!
For more information and to register, visit Summer Sports Camps.
GO HUSKIES!
---
HuskiesFit Adult Group Fitness – Round 2!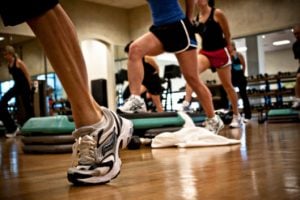 Several HuskiesFit Adult Group Fitness Classes will be starting new sessions soon! Choose your fit and try one of the following:
Afrobeat Fitness
Aikido
Aqua-Fit
Buti Yoga Basics Express 

NEW!

Buti Yoga Intensive 

NEW!

Fitbarre
Muay Thai
Simple Changes for a Healthier Lifestyle
TRX Fit
TRX Body Blast
Yoga for Back Health
---
Just announced!
Wednesday, May 2, 5:30-6:45pm
Hosted by certified Integrative Nutrition Health Coach Joan Kero, this workshop is open to middle/high school students and parents of middle/high school students wanting to learn nutrition and lifestyle tips that can help a young athlete reach their full potential. Get tips for eating on the road, pre- and post-competition meal ideas, healthy snacks, hydration and more.
Cost is $5/individual, $10/family.
---
Future Huskies 2018 Spring Camps, Clinics & Tournaments
Spring is right around the corner! Register today for the following spring mini camps and clinics:
---
Donation Bin Information
If your student organization or department is collecting donations, Facilities Management must be notified of any donation bins being placed on campus. Bins may only be placed in approved locations, for a list of approved locations please click here.
Only one bin is allowed per building at a time. Bins are allowed on a first "notify" first serve basis, so please submit your information to us early.
Student organizations or departments are responsible for:
-Notifying Facilities Management of bin placement at least 2 days prior to placing the bin
-Periodically emptying the bins
-Removing any donated items left outside of the bins
-Removal of the bin on the date reported
Facilities Management will monitor the bins and notify the student organization or department contact if:
-There is already a bin placed in the location you have requested during the same time period
-Bins are full
-Bins are located outside of the approved area
-Donation items have been left outside of the bin
-It is past the date that bin should have been removed
For additional information or to complete a "Donation Bin Notification Form" please click here.
---
HuskiesFit Ultimate Session 8-Punch Cards are still available and good through May 4, 2018.
With so many options available, there is no better time like the present to Commit to be Fit! For more information visit 
Ultimate Session Punch Card
 .