Thai Cuisine at Fridays Khana Khazana
By Khana Khazana
This week at the Memorial Union North Coast Grill and Deli, we are featuring a menu from Thailand.
The menu features:                                           
Chicken Red Curry/Tofu Red Curry
Tod Man Khao Pod (Corn Fritters)
Mon Tod Fried (Sweet Potato)
Jasmine Rice
Serving is from 11 a.m. to 1 p.m. Friday. The cost is $7.95 and includes a fountain beverage. Visit Khana Khazana on Facebook.
---
Help Welcome New International Students to Campus in August!
Are you and/or members of your student organization going to be in Houghton during the week of August 20th-25th before the fall semester begins? If so, please consider helping with the new international student arrivals! Airport pick-ups and events will be taking place throughout the week. If you're interested and want to get on the volunteer list, email ipsarrivals@mtu.edu. We will send out details and sign-ups for shifts over the summer to those that express interest!
---
---
Dumpsters for Move-Out
The City of Houghton and Waste Management will be placing dumpsters in Lot 21 and also under the parking deck in downtown Houghton on Wednesday, May 2 for easy disposal of items as you are packing up for the summer.  The dumpsters will be removed on Monday, May 7.  If you have any questions, please contact the City Manager at eric@cityofhoughton.com
---
Season Tickets on Sale at The Rozsa Center
The Rozsa Center is pleased to announce their 2018/19 Season Ticket Sale! Season Ticket Packages are on sale early this year, May 1st, with the best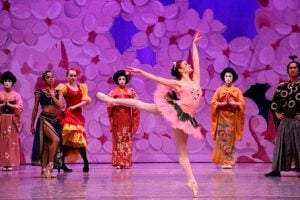 discounts available on all the season has to offer! There are four Season Ticket Package options this year, offering savings of 18% – 37% off single ticket prices. Featured this year are 12 Rozsa Presenting Series events, including five distinguished lecturers, and more than 33 Visual and Performing Arts events including music, theater and visual arts events, and the ever-popular 41 North Film festival. For full season details, please visit our website: mtu.edu/rozsa
---
Michigan Tech Recreation Offers AppAudio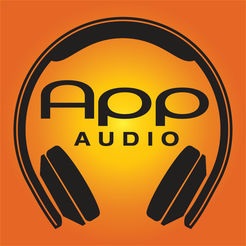 Customers have two WiFi networks to choose from – MichiganTech and MichiganTechGuest.
For more information on how to set up AppAudio on your devices, see HowToAppAudio.
---
One Diet Does Not Fit All! 
Work together with our certified Integrative Nutrition Health Coach, Joan Kero, as she guides, supports, educates and motivates you to create goals that are in line with your dreams for greater health and vitality.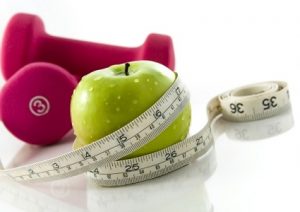 For more information, visit Personal Health Coaching or contact Joan Kero at jakero@mtu.edu.
It's never too late to start your health journey. Get started RIGHT now!
---
High School Yoga
High school athletes, join certified instructor Joan Kero for a Yoga class just for you! No matter what sport you participate in, this yoga class will assist you in improving your flexibility, alignment, balance, core stability, strength, agility, endurance, lung capacity and mobility, thus dramatically affecting your athletic performance. Learn techniques that you can use to calm your nerves, steady your mind and improve your focus. Please bring your own mat if you have one.
April 4 – May 23

 (8 weeks)
Wednesdays, 

7:00-7:50 p.m.

 in the SDC Studio
Cost
8-week session $30/person OR Daily $5
---
Buti Yoga
Join instructor Natasha for a new HuskiesFit adult group fitness class – Buti Yoga! Classes start soon!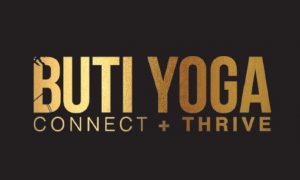 Buti Yoga Basics Express – Perfect for the beginner and open to all fitness levels; anyone who wants to blast through their Friday lunch hour.
Commit to Be HuskiesFit with Buti Yoga!
---
2018 Summer Sports Camps
Registration for 2018 Michigan Tech Summer Sports Camps officially opens today! We are offering 15 programs in 8 different sports for youth of all ages.
Sign your #futurehuskies up today!
For more information and to register, visit Summer Sports Camps.
GO HUSKIES!
---
HuskiesFit Adult Group Fitness – Round 2!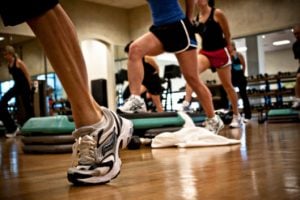 Several HuskiesFit Adult Group Fitness Classes will be starting new sessions soon! Choose your fit and try one of the following:
Afrobeat Fitness
Aikido
Aqua-Fit
Buti Yoga Basics Express 

NEW!

Buti Yoga Intensive 

NEW!

Fitbarre
Muay Thai
Simple Changes for a Healthier Lifestyle
TRX Fit
TRX Body Blast
Yoga for Back Health
Donation Bin Information
If your student organization or department is collecting donations, Facilities Management must be notified of any donation bins being placed on campus. Bins may only be placed in approved locations, for a list of approved locations please click here.
Only one bin is allowed per building at a time. Bins are allowed on a first "notify" first serve basis, so please submit your information to us early.
Student organizations or departments are responsible for:
-Notifying Facilities Management of bin placement at least 2 days prior to placing the bin
-Periodically emptying the bins
-Removing any donated items left outside of the bins
-Removal of the bin on the date reported
Facilities Management will monitor the bins and notify the student organization or department contact if:
-There is already a bin placed in the location you have requested during the same time period
-Bins are full
-Bins are located outside of the approved area
-Donation items have been left outside of the bin
-It is past the date that bin should have been removed
For additional information or to complete a "Donation Bin Notification Form" please click here.