Parade of Nations
Now is the time for student organizations to think about their involvement in the 2018 Parade of Nations scheduled for Saturday, September 15th.  The Parade begins at 11:00 am in Hancock near the Huntington Bank building, and marches to the Dee Stadium in Houghton where the multicultural festival will take place from approximately noon to 3:00 pm.  The theme for the 2018 Parade of Nations is "Global Beats – International Treats."
Student organizations can:                                                                     
1) Have a float in the Parade (register here) and win cash in the float contest!
2) Sponsor a food or crafts booth at the multicultural festival (register for craft booth or food booth)
3) Showcase their talents by being a part of the entertainment – this is open to individuals too!  (register here)
4) Volunteer to help – sign up here.
Is your organization short on cash?  Activity Grant Available.
This year's headline act is Ole!, sponsored by the Parade of Nations and the Rozsa Center for Performing Arts.  Ole! is a wonderful celebration of music and comedy, with all the exhilarating sounds from the rhythms of flamenco to salsa, swing, blues, jazz and pop.  The performance will take place at the Rozsa Center on Saturday, September 15 at 7:30 pm.  Tickets for Ole! go on sale August 1 and are $10 for adults, $5 for children, and free to students with the Experience Tech Fee.  Visit mtu.edu/rozsa for more details.
Be a parade spectator and have a chance to win the "I Love Parade of Nations" Weekend Getaway for two to Chicago worth more than $2000!!  Visit the Parade of Nations website or Facebook page for more details.
For more details on all Parade of Nations events, check out the event's website, or to keep up on Parade happenings, visit their Facebook page.
Check out the Parade of Nations video here!
---
NORTHBOUND WEB SERIES SEEKS TALENT FOR AUGUST 11th FILMING
The filmmakers behind the Michigan-based Northbound series are seeking actors to be extras in an upcoming film shoot at the Great Lakes Research Center (GRLC) on the Michigan Technological University campus. Auditions can be done either by submitting a video, or in person at the Rozsa Center for the Performing Arts, by this Sunday, July 22, 2018. In-Person auditions will be done on Sunday, July 22nd, in the Room 120 at the Rozsa Center. The actual filming date is Saturday, August 11th, and will take place between 9:00 am and 6:00 pm. The GLRC will be portrayed as a medical research facility. The extras will be playing a large group of characters who die, after a mysterious outbreak. The team is looking for 25 to 30 extras in total. Three will be interacting with the main actors, without dialogue. An additional four actors are needed to play military guards, and will be needed between 9:00 AM and 6:00 PM on August 11th. The majority of extras will be playing doctors, nurses or lab technicians. All adults are welcome to audition. There are no age or gender preferences.
Northbound is a post-apocalyptic webseries made in the Upper Peninsula, that began in early 2014. To date, there are 2 seasons currently available exclusively on the online streaming platform Seeka TV, which you can view for free by clicking this link: https://goo.gl/DYgtcB . The upcoming shoot is intended for the first episode of Season 3, which will also be the final season of the series, and will lead into a feature film called Northstar. This is a community-driven project that has found an audience around the world. The filmmakers are seeking actors to become part of their ongoing effort to bring the UP to a wider audience.
 How to Audition:
Send a Video

Fill out a Talent Form by Sunday, July 22
The form requires an upload of a MP4 video – deadline 5:00 pm, July 22
You may use the scene provided, or use your own material, so long as the video is no longer than 1 minute.

Audition in Person
Fill out a Talent Form by Sunday, July 22

You will be sent a 30-minute audition slot between 3:00-5:00 pm, July 22, at Rozsa 120 (Choir Room), at Michigan Technological University
Using the provided scene, you will read or improvise for a video recording.
AUDITION SCENE: Download Audition Scene
For further information, please contact Patricia Helsel, helsel@mtu.edu
---
Volunteers Needed at VRC 
As the recovery from last month's flood continues, there remains a need for volunteers. While many individuals have stepped forward to help, the Great Lakes Conservation Corps, who is now running the Volunteer Registration Center (VRC), is in need of groups of volunteers. Groups are needed to work on bigger projects like yard maintenance, trash removal and patching driveways with gravel.
The VRC is now located in the former J.C. Penney store in the Copper Country Mall. Volunteers can stop by the VRC 1 pm to 8 pm, Monday through Friday and 9 am to 5 pm, Saturday and Sunday. Groups can stop by the VRC or call the helpline at 482-6626.
---
Plant-A-Palooza
It's FREE! Come and plant something wonderful at the Plant-A-Palooza on
Tuesday, July 31, 2018, 2 – 4 pm at the OAP Backyard.
If it rains the location will be inside OAP from 2 – 4 pm.
Come while supplies last.
Plant your own succulent for FREE with Student Activities!
It is a summer event just for fun! Bring your friends and plant a plant!
---
Copper Harbor Sunset Cruise
Student Activities will once again sponsor a Copper Harbor Sunset Cruise on Lake Superior aboard the Isle Royale Queen IV.  The event will take place on Thursday, August 9, 2018.  The bus to Copper Harbor will board at 6:00 
pm in front of the Memorial Union Building, and is expected to return by 11:00 pm.
Sign up begins now in Student Activities, MUB 112.  Our hours are 8 am – 4 pm weekdays.  The cost of the event is $5.00.  You must sign up and pay cash in person and present your student ID.  Seats are limited, so do not delay!  Any questions, call Student Activities at 906-487-1963 or email activities@mtu.edu.
---
Summer Youth Programs
Summer Youth Programs
 (SYP) would like to invite you to participate in our Tech Expo during the Women in Engineering (WIE) and Engineering Scholars Program (ESP) courses.
Date:
Wednesday, July 25th

 (ESP)
 & 
Wednesday, August 1st

 (WIE)
Time:
4:00 – 5:00 pm

 (set up begins at 

3:30 pm

)
Location:
 

July 25th

 – MUB Ballroom, 

August 1st

 – MUB Commons
Attendance:
July 25th

  – 170 students, 

August 1st

 – 150 students
What is a Tech Expo?:
 Tech Expos are an opportunity to showcase all things Michigan Tech.  From academic departments to students organizations and enterprises, Tech Expos bring groups from all over campus to inform our participants about everything Michigan Tech has to offer.  The WIE and ESP programs are comprised of 150 incredibly bright and talented high school students from across the country. The ESP program is co-ed, and as the name implies, WIE is made up of all females.  Our Women in Computer Science (WICS) program will also be attending the ESP expo on 
July 25th
.  This program is comprised of 20 high school females doing a week-long computer science curriculum.
Groups presenting at the Tech Expo will be assigned (1) 6-foot table to showcase information about their organization or department.  Students will be free to wander, visiting booths at their own pace.
This is a great way to recruit future Huskies.  About 10% of students currently at Michigan Tech are SYP alumni!
To register your group or department: 
fill out this 
registration form
 no later than 
Friday, July 13th
.  More information will come the following week.
---
 Help Welcome New International Students to Campus in August!
Are you and/or members of your student organization going to be in Houghton during the week of August 20th-25th before the fall semester begins? If so, please consider helping with the new international student arrivals! Airport pick-ups and events will be taking place throughout the week. If you're interested and want to get on the volunteer list, email ipsarrivals@mtu.edu. We will send out details and sign-ups for shifts over the summer to those that express interest!
---
Season Tickets on Sale at The Rozsa Center
The Rozsa Center is pleased to announce their 2018/19 Season Ticket Sale! Season Ticket Packages are on sale early this year, May 1st, with the best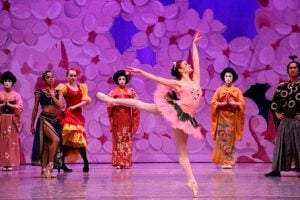 discounts available on all the season has to offer! There are four Season Ticket Package options this year, offering savings of 18% – 37% off single ticket prices. Featured this year are 12 Rozsa Presenting Series events, including five distinguished lecturers, and more than 33 Visual and Performing Arts events including music, theater and visual arts events, and the ever-popular 41 North Film festival. For full season details, please visit our website: mtu.edu/rozsa
---
Michigan Tech Recreation Offers AppAudio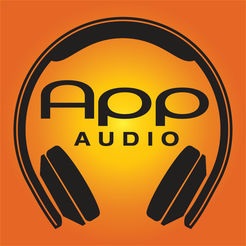 Customers have two WiFi networks to choose from – MichiganTech and MichiganTechGuest.
For more information on how to set up AppAudio on your devices, see HowToAppAudio.
---
Donation Bin Information
If your student organization or department is collecting donations, Facilities Management must be notified of any donation bins being placed on campus. Bins may only be placed in approved locations, for a list of approved locations find the list here.
Only one bin is allowed per building at a time. Bins are allowed on a first "notify" first serve basis, so please submit your information to us early.
Student organizations or departments are responsible for:
-Notifying Facilities Management of bin placement at least 2 days prior to placing the bin
-Periodically emptying the bins
-Removing any donated items left outside of the bins
-Removal of the bin on the date reported
Facilities Management will monitor the bins and notify the student organization or department contact if:
-There is already a bin placed in the location you have requested during the same time period
-Bins are full
-Bins are located outside of the approved area
-Donation items have been left outside of the bin
-It is past the date that bin should have been removed
For additional information or to complete a "Donation Bin Notification Form" please find the list here.