Comedian Pete Lee – 

Saturday, August 25 at 9 PM

 

in the Rozsa
Looking for a fun 
Saturday
 night activity? Look no further! Join Late Night Programming and Orientation for the first comedian of the year, Pete Lee! The fun starts on
Saturday, August 25th at 

9 PM

 at the Rozsa Center
. Bring your friends!
As always, this Late Night event is free and funded by the Student Activities Fee.
Pete Lee might be the nicest person in New York City, but that's because it's impossible to sound aggressive with a Wisconsin accent. Pete was raised in Janesville, WI by divorced parents and a 19-inch television, which is probably why he pursued a career in entertainment. Thanks to his highly rated Comedy Central Presents half hour special, Pete has packed venues at over 500 colleges and universities across the country. Pete has also been a standout on NBC's Last Comic Standing and played a doctor on the CBS soap opera As the World Turns. His hit YouTube series titled Pete Lee's Internet Freak Show attracted the attention of television executives. He was quickly hired to be a writer and cast member on FUSE TV's Video on Trial and cast member on VH1's Best Week Ever. Pete is a rising star in the college market and on television, but he is also really fun to have dinner with at your town's Applebee's.
---
Comedian Sammy Obeid – 

Saturday, September 1 at 10 PM

 in the Rozsa
Lebanese-Palestinian-Syrian-Italian American (try saying it really fast) Sammy knows a lot about mixin' it up. After double majoring in Business and Math at UC Berkeley — which is why he does comedy now — Obeid blends his education with his love for being the life of the party, breaking down hip, trending topics until you laugh your abs into a six-pack. Voted "Fastest Rising Star" of 2014 in Campus Activities Magazine, Sa
mmy has appeared on NBC's Last Comic Standing, America's Got Talent, TBS's Conan, and often likes to remind strangers that he was the first comedian to ever tell jokes on the Food Network. In 2013, he may have even impressed his parents by setting a world record of performing comedy 1,001 consecutive nights, with his story featured in Time and The New York Times. And then he took a nap.
Come join us on Saturday, September 1 at 10 pm in the Rozsa Center!
This event is free and brought to you by Late Night Programming and Orientation.
---
K-Day Registration is Open!
K
–
Day
Registration
 is officially open, so reserve your spot now!  
Space and resources are limited
, so do not delay!
K
–
Day
, or Keweenaw 
Day
, is an annual tradition that will be held on 
Friday
, 
September 7
 beginning at 
noon
. Students head to 
K
–
Day
 for an afternoon of food, fun, and music.  
K
-D
ay
 typically sees 3500-4000 students so this is an important recruitment opportunity for your organization.  Please have your organization's event finalized 
before
registering
HERE
.  This year's theme is "Superior Tides and Keweenaw Vibes"…. so get out your beach gear!  Questions about 
K
–
Day
 can be directed to Rochelle Spencer at 
raspence@mtu.edu
 or call
New this year: New Location! 
Unfortunately, 
McLain State Park
 is under construction and unavailable.  But the good news is that we have a new location – This year we are excited to celebrate 
K
–
Day
 at 
Chassell Centennial Park!
---
Parade of Nations
Now is the time for student organizations to think about their involvement in the 2018 Parade of Nations scheduled for Saturday, September 15th.  The Parade begins at 11:00 am in Hancock near the Huntington Bank building, and marches to the Dee Stadium in Houghton where the multicultural festival will take place from approximately noon to 3:00 pm.  The theme for the 2018 Parade of Nations is "Global Beats – International Treats."
Student organizations can:                                                                     
1) Have a float in the Parade (register here) and win cash in the float contest!
2) Sponsor a food or crafts booth at the multicultural festival (register for craft booth or food booth)
3) Showcase their talents by being a part of the entertainment – this is open to individuals too!  (register here)
4) Volunteer to help – sign up here.
Is your organization short on cash?  Activity Grant Available.
This year's headline act is Ole!, sponsored by the Parade of Nations and the Rozsa Center for Performing Arts.  Ole! is a wonderful celebration of music and comedy, with all the exhilarating sounds from the rhythms of flamenco to salsa, swing, blues, jazz and pop.  The performance will take place at the Rozsa Center on Saturday, September 15 at 7:30 pm.  Tickets for Ole! go on sale August 1 and are $10 for adults, $5 for children, and free to students with the Experience Tech Fee.  Visit mtu.edu/rozsa for more details.
Be a parade spectator and have a chance to win the "I Love Parade of Nations" Weekend Getaway for two to Chicago worth more than $2000!!  Visit the Parade of Nations website or Facebook page for more details.
For more details on all Parade of Nations events, check out the event's website, or to keep up on Parade happenings, visit their Facebook page.
Check out the Parade of Nations video here!
---
Volunteers Needed at VRC 
As the recovery from last month's flood continues, there remains a need for volunteers. While many individuals have stepped forward to help, the Great Lakes Conservation Corps, who is now running the Volunteer Registration Center (VRC), is in need of groups of volunteers. Groups are needed to work on bigger projects like yard maintenance, trash removal and patching driveways with gravel.
The VRC is now located in the former J.C. Penney store in the Copper Country Mall. Volunteers can stop by the VRC 1 pm to 8 pm, Monday through Friday and 9 am to 5 pm, Saturday and Sunday. Groups can stop by the VRC or call the helpline at 482-6626.
---
Help Welcome New International Students to Campus in August!
Are you and/or members of your student organization going to be in Houghton during the week of August 20th-25th before the fall semester begins? If so, please consider helping with the new international student arrivals! Airport pick-ups and events will be taking place throughout the week. If you're interested and want to get on the volunteer list, email ipsarrivals@mtu.edu. We will send out details and sign-ups for shifts over the summer to those that express interest!
---
Season Tickets on Sale at The Rozsa Center
The Rozsa Center is pleased to announce their 2018/19 Season Ticket Sale! Season Ticket Packages are on sale early this year, May 1st, with the best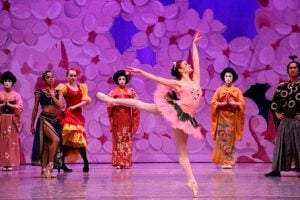 discounts available on all the season has to offer! There are four Season Ticket Package options this year, offering savings of 18% – 37% off single ticket prices. Featured this year are 12 Rozsa Presenting Series events, including five distinguished lecturers, and more than 33 Visual and Performing Arts events including music, theater and visual arts events, and the ever-popular 41 North Film festival. For full season details, please visit our website: mtu.edu/rozsa
---
Michigan Tech Recreation Offers AppAudio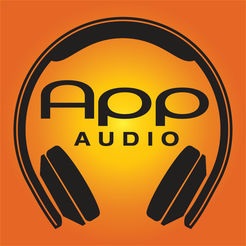 Customers have two WiFi networks to choose from – MichiganTech and MichiganTechGuest.
For more information on how to set up AppAudio on your devices, see HowToAppAudio.
---
Donation Bin Information
If your student organization or department is collecting donations, Facilities Management must be notified of any donation bins being placed on campus. Bins may only be placed in approved locations, for a list of approved locations find the list here.
Only one bin is allowed per building at a time. Bins are allowed on a first "notify" first serve basis, so please submit your information to us early.
Student organizations or departments are responsible for:
-Notifying Facilities Management of bin placement at least 2 days prior to placing the bin
-Periodically emptying the bins
-Removing any donated items left outside of the bins
-Removal of the bin on the date reported
Facilities Management will monitor the bins and notify the student organization or department contact if:
-There is already a bin placed in the location you have requested during the same time period
-Bins are full
-Bins are located outside of the approved area
-Donation items have been left outside of the bin
-It is past the date that bin should have been removed
For additional information or to complete a "Donation Bin Notification Form" please find the list here.