Comedian Sammy Obeid – Saturday, September 1st at 10 pm in the Rozsa
Lebanese-Palestinian-Syrian-Italian American (try saying it really fast) Sammy knows a lot about mixin' it up. After double majoring in Business and Math at UC Berkeley — which is why he does comedy now — Obeid blends his education with his love for being the life of the party, breaking down hip, trending topics until you laugh your abs into a six-pack.
Voted "Fastest Rising Star" of 2014 in Campus Activities Magazine,Sammy has appeared on NBC's Last Comic Standing, America's Got Talent, TBS's Conan, and often likes to remind strangers that he was the first comedian to ever tell jokes on the Food Network. In 2013, he may have even impressed his parents by setting a world record of performing comedy 1,001 consecutive nights, with his story featured in Time and The New York Times. And then he took a nap.
Come join us on Saturday, September 1 at 10 pm in the Rozsa Center!
This event is free and brought to you by Late Night Programming and Orientation.
---
K-Day Registration is Open!
Registration for K-Day closes on Monday, September 3, 2018!
K
–
Day
Registration
 is officially open, so reserve your spot now!  
Space and resources are limited
, so do not delay!
K
–
Day
, or Keweenaw 
Day
, is an annual tradition that will be held on 
Friday
, 
September 7
 beginning at 
noon
. Students head to 
K
–
Day
 for an afternoon of food, fun, and music.  
K
-D
ay
 typically sees 3500-4000 students so this is an important recruitment opportunity for your organization.  Please have your organization's event finalized 
before 
registering 
HERE
.  This year's theme is "Superior Tides and Keweenaw Vibes"…. so get out your beach gear!  Questions about 
K
–
Day
 can be directed to Rochelle Spencer at 
raspence@mtu.edu
 or call
New this year: New Location! 
Unfortunately, 
McLain State Park
 is under construction and unavailable.  But the good news is that we have a new location – This year we are excited to celebrate 
K
–
Day
 at 
Chassell Centennial Park!
---
Sorority Life Crafts & Candy
The sorority women of Michigan Tech will be crafting it up Pinterest style in anticipation of this year's sorority r
ecruitment and kick off the school year! We will be painting mugs in the Wads Annex on Tuesday, September 4th beginning at 7pm. Join us for an evening of fun, friends, and information about our upcoming events. And don't forget to visit all of the sorority booths at K-Day!
---
Running for Homecoming Court
This is the moment you've waited for…
The Greatest Homecoming 
Court
Registration
 is now OPEN!
Are you a wonder of the world?   Have you ever wanted to join the circus? Better yet, have you ever thought about running for Homecoming 
Court
?  Would someone from your organization make a good candidate for Homecoming 
Court
?  If you answered yes to any of these questions,
 register
 for Homecoming 
Court
 TODAY!
Homecoming
Court
Registration
:
Registration
 closes 
September 12 at NOON

.
Keep an eye out for Homecoming Team 
Registration
.  It will be opening soon!
---
Intramural Registration For Fall 2018 Events Is Now Open!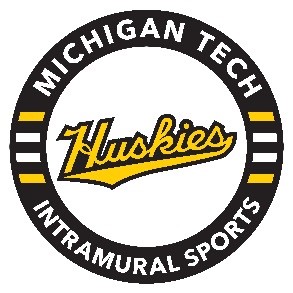 Entry Deadlines2-Person Golf Scramble: Friday, September 7 @ 12:00 Noon
Tournament on Saturday, September 10th
Must sign up for a Tee-time in the Intramural Office.
Softball: Friday, September 7 @ 8:00 am
Season Begin September 10th
Sand Volleyball Fours: Friday, September 7 @ 8:00 am
Season Begin September 10th
Frisbockey: Friday, September 13 @ 8:00AM
Season Begin September 16th
Soccer Fours: Friday, September 14 @ 8:00AM
Season Begin September 19th
**NEW EVENTS**
Bocce Ball and Cornhole Tournaments:
Entry Deadlines on Friday, September 14 @ 12:00 Noon
Tournaments will take place on Saturday, September 15th
Register your team at www.imleagues.com/MTU
– For more information:  E-mail imsports@mtu.edu
---
Fall Blood Drive
Currently, there is a critical need for blood donors. The need is constant. The gratification is instant. Give blood.
Join Fraternity and Sorority Life from 10 a.m. to 4 p.m. Wednesday and Thursday, September 5 and 6 in the Library Reading Room to donate blood.
Sign up for an appointment time online or call 800-733-2767. Walk-ins are always welcome.
Click here for more information.
Note: Those eligible to donate must bring a photo ID, be in good health, at least 17 years old, weigh at least 110 pounds, and have not donated in the last 56 days.
Hosted by Fraternity and Sorority Life, Order of Omega
Now is the time for student organizations to think about their involvement in the 2018 Parade of Nations scheduled for Saturday, September 15th.  The Parade begins at 11:00 am in Hancock near the Huntington Bank building, and marches to the Dee Stadium in Houghton where the multicultural festival will take place from approximately noon to 3:00 pm.  The theme for the 2018 Parade of Nations is "Global Beats – International Treats."
Student organizations can:                                                                     
1) Have a float in the Parade (register here) and win cash in the float contest!
2) Sponsor a food or crafts booth at the multicultural festival (register for craft booth or food booth)
3) Showcase their talents by being a part of the entertainment – this is open to individuals too!  (register here)
4) Volunteer to help – sign up here.
Is your organization short on cash?  Activity Grant Available.
This year's headline act is Ole!, sponsored by the Parade of Nations and the Rozsa Center for Performing Arts.  Ole! is a wonderful celebration of music and comedy, with all the exhilarating sounds from the rhythms of flamenco to salsa, swing, blues, jazz and pop.  The performance will take place at the Rozsa Center on Saturday, September 15 at 7:30 pm.  Tickets for Ole! go on sale August 1 and are $10 for adults, $5 for children, and free to students with the Experience Tech Fee.  Visit mtu.edu/rozsa for more details.
Be a parade spectator and have a chance to win the "I Love Parade of Nations" Weekend Getaway for two to Chicago worth more than $2000!!  Visit the Parade of Nations website or Facebook page for more details.
For more details on all Parade of Nations events, check out the event's website, or to keep up on Parade happenings, visit their Facebook page.
Check out the Parade of Nations video here!
---
At-Risk for Students Course
College can be stressful at times, and Michigan Tech wants to empower our students with t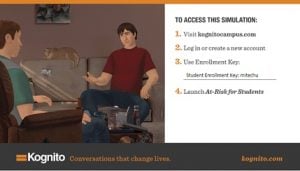 he resources they need to help one another.  We're excited to present the Kognito simulation At-Risk for Students course, which will help in recognizing signs of distress, determining if a friend needs help, how to talk to someone in need of help, or where you or your friend can turn to for resources.  It can be difficult to deal with these kinds of issues, but an effective conversation can help more than you think-it can help change someones life.  We hope you enjoy this simulation, as we all work together to help one another and build a stronger community.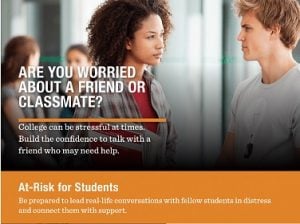 Kognito is an online training simulation to help students learn how to talk to others in need and help in a crisis situation using role playing.
If you encounter technical issues, please contact Kognito's support team at: support@kognito.com
---
HuskiesFit Programs
New to HuskiesFit Programs? Want to change up your workout? Try out a Fall fitness class for only $2 during Dollar Days September 9-15!
HuskiesFit Programs offers several group fitness classes throughout the week. There's something to choose from every day! Check out our week at a glance flyer and see what fits your schedule.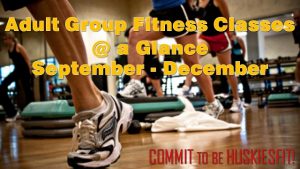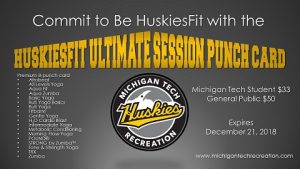 Get the most for your money with the HuskiesFit Ultimate Session Punch Card! This premium 8-punch card allows you to experience a variety of HuskiesFit group fitness classes without having to commit to one particular type.
For more information on individual programs, visit HuskiesFit Programs. Commit to be HuskiesFit this Fall!
---
Season Tickets on Sale at The Rozsa Center
The Rozsa Center is pleased to announce their 2018/19 Season Ticket Sale! Season Ticket Packages are on sale early this year, May 1st, with the best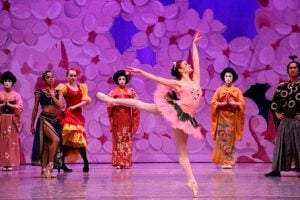 discounts available on all the season has to offer! There are four Season Ticket Package options this year, offering savings of 18% – 37% off single ticket prices. Featured this year are 12 Rozsa Presenting Series events, including five distinguished lecturers, and more than 33 Visual and Performing Arts events including music, theater and visual arts events, and the ever-popular 41 North Film festival. For full season details, please visit our website: mtu.edu/rozsa
---
Michigan Tech Recreation Offers AppAudio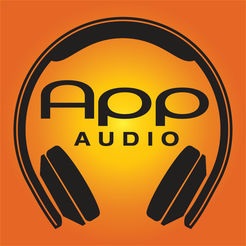 Customers have two WiFi networks to choose from – MichiganTech and MichiganTechGuest.
For more information on how to set up AppAudio on your devices, see HowToAppAudio.