IT'S K-DAY!!!
Ride the bus!!!    It's FREE!!!
Don't forget to take the FREE shuttle bus ride to Chassell Centennial Park! The first bus leaves at 11:30 am today. The shuttle bus is at the Memorial Union Building. Come and join in on the fun, today at K-Day at Chassell Centennial Park!
K
–
Day
, or Keweenaw 
Day
, is an annual tradition that will be held on 
Friday

, 

September 7

 beginning at 

noon

.
Students head to 
K
–
Day
 for an afternoon of food, fun, and music.  
K
-D
ay
 typically sees 3,500-4,000 students so this is an important recruitment opportunity for your organization.   Questions about 
K
–
Day
 can be directed to Rochelle Spencer at 
raspence@mtu.edu
 or call
New this year: New Location! 
Unfortunately, 
McLain State Park
 is under construction and unavailable.  But the good news is that we have a new location –
 This year we are excited to celebrate 

K

–

Day

 at
Chassell Centennial Park.
---
Homecoming

 

Registration

 is now open! 
The theme for homecoming this year is The Greatest Homecoming! So grab your top hat and join the circus!
Homecoming
Court
Registration
:
Registration
 closes 
September 12 at NOON

.
Homecoming
 Team 
Registration
:
Registration
 closes 
September 19 at 5:00 PM
.
Please note that if a group wishes to only participate in cardboard boats, they must sign up under Team 
Registration
.
---
Cupcake Social with the Sororites 
Some days you eat salads and go to the gym, some days you make
cupcakes and learn about sorority life.  It's called balance.
Join us to decorate cupcakes (and of course eat them), learn more about sorority life in a casual setting, and
meet some new people!  The fun begins September 12 at 7 pm in the Wads Annex. See you there!
---
 Corporate Representatives Looking to Connect with Student Organizations
Career Services and academic departments at Michigan Tech are experiencing increasing demand from employers to connect directly with students, and in particular, student organizations. As such, corporate representatives are interested in connecting directly with your student organization!
What can this mean for you and your organization's members?
1.      An opportunity to learn about careers and industries you may not be familiar with.
2.      One-on-one engagement with recruiters that can give you access to internships/co-ops/full-time jobs.
3.      An opportunity to gain funds to support your organization and its programming.
Career Services has 43 corporate partners that have over $40,000 in the flexible spending accounts currently – funds that can be paid to your organization with a phone call.
If your organization is interested in this type of engagement with industry representatives, we are asking that you fill out this very short questionnaire.
https://docs.google.com/forms/d/1Ke6I_6OOoR5CIhwPL2HmaF8loIkWjYt0FQeay6gVojc/edit?ts=5b8957fe
This information will be passed on to companies so they will know how to engage Michigan Tech students while on campus. You can have your organization removed from this list at any time with a phone call to Steve Patchin, director of Career Services, at 906-487-2313 or email shpatchi@mtu.edu.
We need your information by Monday September 17, as companies recruiting this Fall have already been asking for this information.
---
IDEA PITCH FOR HAUNTED MINE EVENT
QUINCY MINE HOIST ASSOCIATION JUST UPPED THEIR HAUNTED MINE GAME!
The Quincy Mine Hoist Association (QMHA) and Michigan Tech Visual and Performing Arts Department are teaming up to offer the best Haunted Mine Event ever!  In preparation, the production team is looking for creative ideas for awesome and scary scenes.  All are invited to toss ideas to the production team via an "idea pitch."  Anyone interested in submitting an idea, or in taking part in the tour should fill out this form:  Idea Pitch Form.    Ideas will be selected based on feasibility and potential for the ultimate scare.  Scenes will be under the direction of a professional theatre director and actors will be auditioned to fill the necessary roles.
This year's theme:
Secret Portal to the 90th Level – Tourists have been disappearing only to reappear having passed through the eerie depths of the mine unseen for years!
Tours will be October 25, 26, 27.  There will be some rehearsing this year that will require a few hours of commitment before we embark on the actual mine experience.  Technical load-in will be October 21-24.
The Team is looking for a very brief description of a mini-plot or scenario that might take 1-5 minutes.  These scenarios are partly improvised situations where one or more individuals interact with each other and/or the customers who enter the mine during the tour. Envision costumes, lights, props, sounds, special effects, etc. Come on Saturday to talk to the Team and pitch your idea.  Individuals, partners, and groups are all invited to submit ideas.  There is no limit to the number of ideas.
If your idea is chosen, you and two friends will be invited to a special sneak preview of the whole mine tour before the event opens to the public.
If you are interested only in being a part of the Haunted Mine experience, just answer the survey questions in the form.
For more information contact Trish Helsel, Associate Professor of Theatre, Visual and Performing Arts Department, Michigan Technological University: helsel@mtu.edu,  (906) 487-3283, or Mary Kozmor (Production Manager): makozmor@mtu.edu or call 734-512-9901
Idea submissions will be open until midnight, Monday, September 10.
---
 Ole! at the Rozsa Center
The Rozsa Center and Parade of Nations present Olé!, the headline act for Michigan Tech's 2018 Parade of Nations celebration, on Saturday, September 15, at 7:30 pm. Olé! is a spectacular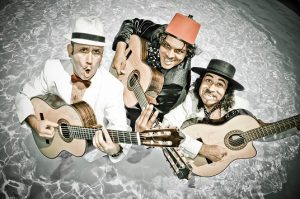 international comedy and music presentation featuring the exhilarating rhythms of flamenco, salsa, swing, blues, jazz, combined with hilarious slapstick comedy, full of surreal invention and fun! Paul Morocco, Guillermo de Endaya and Marcial Heredia perform together in a zany, unpredictable and spectacular show.
---
Parade of Nations
Now is the time for student organizations to think about their involvement in the 2018 Parade of Nations scheduled for Saturday, September 15th.  The Parade begins at 11:00 am in Hancock near the Huntington Bank building, and marches to the Dee Stadium in Houghton where the multicultural festival will take place from approximately noon to 3:00 pm.  The theme for the 2018 Parade of Nations is "Global Beats – International Treats."
Student organizations can:                                                                     
1) Have a float in the Parade (register here) and win cash in the float contest!
2) Sponsor a food or crafts booth at the multicultural festival (register for craft booth or food booth)
3) Showcase their talents by being a part of the entertainment – this is open to individuals too!  (register here)
4) Volunteer to help – sign up here.
Is your organization short on cash?  Activity Grant Available.
This year's headline act is Ole!, sponsored by the Parade of Nations and the Rozsa Center for Performing Arts.  Ole! is a wonderful celebration of music and comedy, with all the exhilarating sounds from the rhythms of flamenco to salsa, swing, blues, jazz and pop.  The performance will take place at the Rozsa Center on Saturday, September 15 at 7:30 pm.  Tickets for Ole! go on sale August 1 and are $10 for adults, $5 for children, and free to students with the Experience Tech Fee.  Visit mtu.edu/rozsa for more details.
Be a parade spectator and have a chance to win the "I Love Parade of Nations" Weekend Getaway for two to Chicago worth more than $2000!!  Visit the Parade of Nations website or Facebook page for more details.
For more details on all Parade of Nations events, check out the event's website, or to keep up on Parade happenings, visit their Facebook page.
Check out the Parade of Nations video here!
---
HuskyLead Starts!
Student Activities is working in collaboration with Wellness to kick off the first HuskyLead of the Fall Semester. HuskyLead is an hour-long workshop that encourages all students to elevate their leadership skills.
Tuesday, September 11 – "How Essential are Essential Oils, Expanded"  
If you  want to learn more about the use of essential oils, then you don't want to miss this hands on workshop. Hannah, Peer Health Advocate will show you how to create combinations of essential oils to improve focus, sleep, and reduce stress. Start your semester off right by attending this HuskyLead being held in the DHH Ballroom Tuesday, September 11 from 6:00 pm to 7:00 pm.
If you have any questions or comments email Beka Horsch at rmhorsch@mtu.edu or call 7-1963
---
Takeover Snapchat
University Marketing and Communications at Michigan Tech is looking for student groups to run temporary takeovers of its Snapchat account. UMC is seeking your help in identifying responsible and outgoing students in your organization who would be willing to run a Snapchat takeover. The benefit to you? Raising student awareness about Michigan Tech in general and about your organization in particular.
The university Snapchat coordinator, Ben Jaszczak, works with campus groups like yours to organize awareness-raising Snapchat takeovers targeted to current and future Huskies. With over 2,000 followers, our Snapchat account is a great way to reach undergraduate and prospective students.
To run a Snapchat takeover, all you need to do is identify a student(s) who is willing to run the takeover and choose a time slot of 1-3 days where they can highlight your program or event. With that information, contact us at video@mtu.edu to schedule your takeover.  You can direct any questions about this event to Ben Jaszczak, Multimedia Specialist and Snapchat Coordinator, at bjjaszcz@mtu.edu.  We appreciate your help!
---
At-Risk for Students Course
College can be stressful at times, and Michigan Tech wants to empower our students with t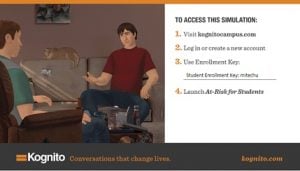 he resources they need to help one another.  We're excited to present the Kognito simulation At-Risk for Students course, which will help in recognizing signs of distress, determining if a friend needs help, how to talk to someone in need of help, or where you or your friend can turn to for resources.  It can be difficult to deal with these kinds of issues, but an effective conversation can help more than you think-it can help change someones life.  We hope you enjoy this simulation, as we all work together to help one another and build a stronger community.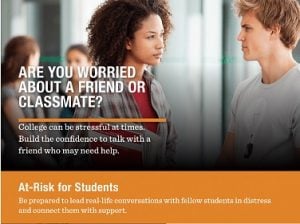 Kognito is an online training simulation to help students learn how to talk to others in need and help in a crisis situation using role playing.
If you encounter technical issues, please contact Kognito's support team at: support@kognito.com
---
Intramural Registration For Fall 2018 Events Is Now Open!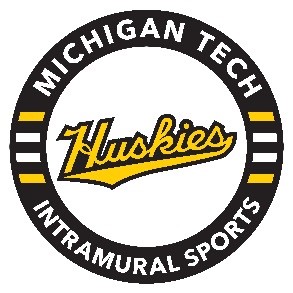 Heathly Husky Workshop Series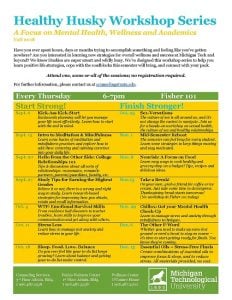 ---
HuskiesFit Programs
New to HuskiesFit Programs? Want to change up your workout? Try out a Fall fitness class for only $2 during Dollar Days September 9-15!
HuskiesFit Programs offers several group fitness classes throughout the week. There's something to choose from every day! Check out our week at a glance flyer and see what fits your schedule.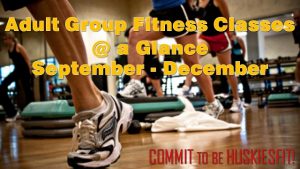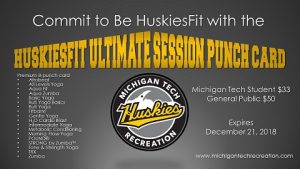 Get the most for your money with the HuskiesFit Ultimate Session Punch Card! This premium 8-punch card allows you to experience a variety of HuskiesFit group fitness classes without having to commit to one particular type.
For more information on individual programs, visit HuskiesFit Programs. Commit to be HuskiesFit this Fall!
---
Season Tickets on Sale at The Rozsa Center
The Rozsa Center is pleased to announce their 2018/19 Season Ticket Sale! Season Ticket Packages are on sale early this year, May 1st, with the best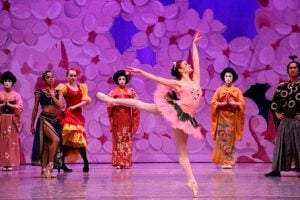 discounts available on all the season has to offer! There are four Season Ticket Package options this year, offering savings of 18% – 37% off single ticket prices. Featured this year are 12 Rozsa Presenting Series events, including five distinguished lecturers, and more than 33 Visual and Performing Arts events including music, theater and visual arts events, and the ever-popular 41 North Film festival. For full season details, please visit our website: mtu.edu/rozsa
---
Michigan Tech Recreation Offers AppAudio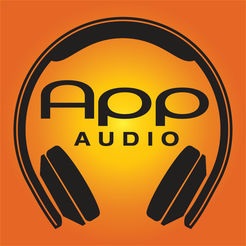 Customers have two WiFi networks to choose from – MichiganTech and MichiganTechGuest.
For more information on how to set up AppAudio on your devices, see HowToAppAudio.