---
TONIGHT: Six Appeal – Vocal Band!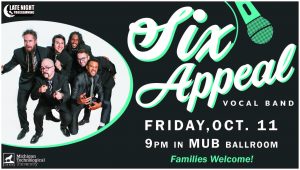 Friday, October 11 at 9 PM in the MUB Ballroom.  Free admission.  Families are welcome!
Six Appeal is a world-class vocal ensemble that combines musical prowess and sharp comedic timing with the energy and vitality of a rock band. The award-winning vocal band will take you on a journey that covers multiple decades and genres of music – performing classic oldies, current chart toppers, and catchy original tunes – completely a cappella.  Check them out at 
http://sixappealvocalband.com/
---
HuskyLEAD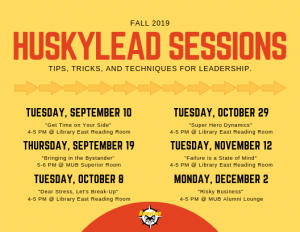 Want to find ways to develop your leaderships skills this semester? Come to the Fall 2019 HuskyLeads to gain some tips, tricks, and techniques for personal, organizational, and academic success. HuskyLeads are one hour long sessions for those who want to learn and elevate your leadership skills. Please see the image provided for more information on what workshop is provided and when.
Upcoming ones…

Tuesday, October 29 @ 4:00PM – 5:00PM
Where: Library East Reading Room
"Super Hero Dynamics" 
Tuesday, November 12 @ 4:00PM – 5:00PM
Where: Library East Reading Room
"Failure is a State of Mind" 
Monday, December 2 @ 4:00PM – 5:00PM
Where: MUB Alumni Lounge
"Risky Business"
Make a Difference Day, the largest national day of community service takes place on Michigan Tech's campus every fall. Students, Faculty, and Staff come together to go out in the community to volunteer to make a difference.
Make a Difference Day 2019 will be taking place Saturday, October 19. Check-In will start at 9:00 AM at the MUB Commons. Information packets will be distributed and volunteers will receive their Make a Difference Day T-Shirts before traveling to their service locations.
Register for Make a Difference Day 2019 is open until Monday, October 14 at 5:00 PM. To register click here.
LeaderShape Applications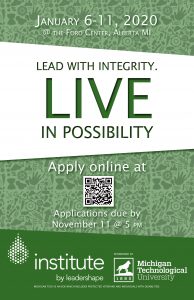 LeaderShape® Institute Applications are open for 2020. This week-long leadership development experience is designed to help people learn to "lead with integrity."
The Michigan Tech LeaderShape® Institute runs from January 6-11, 2020 at the Ford Center. Go to LeaderShape to learn more and apply!
If you have any further questions, please contact Student Leadership & Involvement in MUB 112 or emailing activities@mtu.edu.
Film Board Presents: Lion King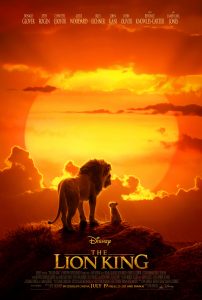 Friday,October 11th @ 5:30, 8:30, 11:30
Saturday, October 12th @ 2:30, 5:30, 8:30, 11:30
Sunday, October 13th @ 2:30, 5:30
Located on Michigan Tech's campus in Fisher 135. Tickets are $3 and concessions are $1 each. We hope to see you at the show this weekend and have a great day!
Lion King is Rated PG for sequences of violence and peril, and some thematic elements.
Want to see what movies we're playing next? Check out our movies and showtimes at the Film Board website: filmboard.mtu.edu
---
Black Comedy: Groping Around in the Dark with the Tech Theatre Company
The Tech Theatre season is off to a fun, lighthearted start with a laugh-out-loud farce!  In this hilarious fast-paced comedy, lovesick and desperate sculptor, Brindsley Miller has embellished his apartment with furniture and object d'artes "borrowed" from the absent antique collector next-door, hoping to impress his fiancée's pompous father and wealthy art dealer.  Everything goes wrong when a fuse is blown leaving the apartment in total darkness.  Only we, the audience, are privy to the riotous antics that happen when the lights go out.
The Department of Visual and Performing Arts is pleased to present a comedy by Peter Shaffer, Black Comedy, in the McArdle Theatre for two weeks, Friday – Saturday, October 11-12, and Thursday – Saturday, October 17-19, at 7:30 PM each night.
---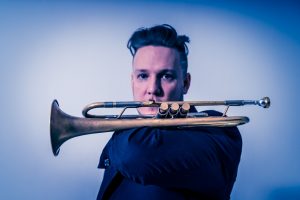 Join us backstage at the Rozsa Center, where Michigan Tech's three jazz ensembles will perform music from Jazz's storied history, as well as works written and performed in the last decade. The stage of the Rozsa is transformed into an historic jazz club with vintage atmosphere, complete with café tables and a cash bar. The intimate club atmosphere is a perfect setting for the Workshop Big Band, Research & Development (R&D) Big Band, and the Jazz Lab Band to loosen the reins on creativity and capture the flow of jazz. Join Michigan Tech's new Director of Jazz Studies Adam Meckler and the Michigan Tech Jazz ensembles for Backstage Jazz: Jazz as Protest Music, at the Rozsa Friday and Saturday night, October 11th & 12th, 7:30 PM. Works featured will include those by Sonny Rollins, Dave Douglas, Rebirth Brass Band, Count Basie, Max Roach, Billie Holiday, and Tech's new Director of Jazz Studies Adam Meckler.
---
Friday, October 11th, 5-7pm
Alley Makerspace (Basement of MUB)
---
In light of Halloween, the Makerspace is hosting a Bat House Building workshop. It's like building bird houses, but spookier. Houses will be assembled at the Make Night and hung up the following day so they will be put to good use.
Friday, October 18th, 5-7pm
Alley Makerspace (Basement of MUB)
---
Idea Pitch Competition
Tuesday, October 15, 7-9 p.m.
GLRC 202
You've kicked around that great idea of yours for a while and want to pitch it.  Now is your chance! The Idea Pitch Competition gives students a chance to take their ideas live and do just that. Students have two minutes to share their favorite innovation and/or disruptive idea in an interactive community setting. Present alone or with a team of up to two people. A judges panel comprised of community members will ask questions and provide feedback after your pitch. Top teams will be awarded cash prizes.
There will be a 6 p.m. pre-pitch meet-and-greet reception in the GLRC 201 lobby to precede the pitch competition, which will run from 7- 9 p.m..
---
---
Library Workshops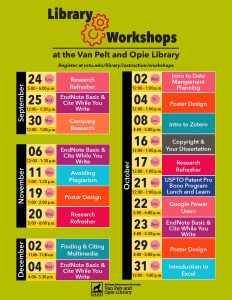 The Van Pelt & Opie Library hosts workshops on a wide range of topics that will help you with your research, classwork, and teaching. During the week of October 14, join us for the following workshops:
Copyright & Your Dissertation, Thesis or Master's Report
Who owns the copyright to my dissertation?  When using an image from another work, do I need copyright permission? If I do, how much does it cost?  What are the benefits of making my thesis open access? At the end of this workshop participants will be able to identify protected works, choose the best method for incorporating them into their work, and make informed decisions on open access publishing.
Library & Research Refresher
Workshop attendees will learn how to get the most relevant materials you need for a research paper or project in less time by utilizing the databases, journals, and other materials the library has to offer. We will cover services specific to Michigan Tech as well as a variety of searching techniques and strategies to help you get the most out of the library and your research, regardless of your discipline!
---
Take the Library Strategic Plan Survey
The Van Pelt and Opie Library is in the process of developing a mission and plan that will guide the library's strategic direction over the next several years. At this stage, the library has drafted several goals that encompass the values and high-quality service we strive towards. Please take a moment to provide your thoughts on these goals in this brief, anonymous survey. At the end of the survey, there is an option to discuss the library's mission and strategic direction in-person that you can participate in.
Thank you in advance for your input and support. This survey will remain open until October 21, and questions may be directed to
library@mtu.edu
.
---
Mentor Applications Open: Young Women Leaders Program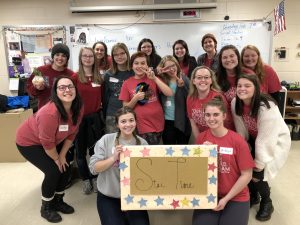 Do you want to make a positive impact on the youth in our community? Apply to be a mentor with the Young Women Leaders Program.
This program runs during the spring semester and provides an engaging and enriching leadership experience for both our undergraduate mentors and middle school students! Applications are now open and will be due on Wednesday, October 16th by 12PM. You can fill out the application using
this link
and schedule your interview using
this link
.
If you have any questions please email Lauren at
lakirwin@mtu.edu
for more information.
---
2019 Africa Colloquium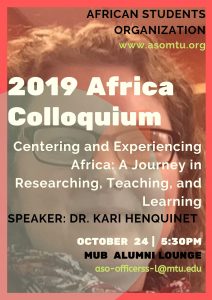 2019 Africa Colloquium
This colloquium, the first in the series, discusses scholarship on Africa-related issues and by Africa-related persons in the Upper Peninsula of Michigan. It is organized by the African Students Organization.
Thursday, October 24 at 5:30PM

MUB Alumni Lounge
Speaker and Topic
The plenary speaker is Dr. Kari Henquinet, Senior Lecturer in Anthropology at Pavlis Honors College and the Department of Social Sciences, Michigan Tech. She will speak on the topic "Centering and Experiencing Africa: A Journey in Researching, Teaching, and Learning". In this talk, she hopes to discuss "What is possible when Americans build personal relationships in and a deeper understanding of the African continent, despite its scant mention in American educational curricula and storytelling". She will use her own research engagements in "Niger on international development, human rights, and gender" as a case for deliberation. We hope the community will enrich its knowledge on diverse aspects of Africa and the relations between the United States and the African continent.
There will be food and social after plenary.
---
K-Day and Cardboard Boats Lost and Found!
Did you lose something while at K-Day or Cardboard boats?
We have a small collection of items that were left behind. Please stop by MUB 112 to claim your items. Any unclaimed items after Friday, October 11th will be donated to a local shelter.
---
D80 Conference Registration
You're invited to attend the annual 2019 
D80 Conference
 will be held on 
Saturday, Oct. 12th
, in the Memorial Union Ballroom. 
FREE LUNCH PROVIDED!!
 This year's D80 Conference theme is, 
The Intersection of Public Service and Community Engagement.
Topics include :
The Father's Day Flood: Service, CommUNITY, and Preventative Measures
Food Insecurities, Food Sovereignty and Community Health
Project work conducted in places such as Panama, Ghana, Tanzania, Peru, Bahamas, and more
---
This year's Muck Run is being organized by the Copper Country Track Club as a fundraiser.  The trail 5K will start at the Tech Trails main trailhead off of Sharon Ave on October 19th at 10:00am (arrive to register or check in by 9:30am).  Please see the attached registration form.  Email bekluske@mtu.edu with any questions.
---
---
Upcoming Intramurals!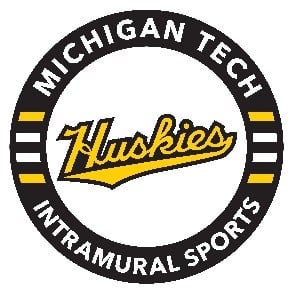 Please check out our Fall 2019 Activity Schedule for more details.
Intramural Sports is also HIRING! If you are interested in officiating, please email imsports@mtu.edu
Upcoming Entry Deadlines
Turkey Trot: Thursday, October 17th @ Noon
Race will start @ 4:30 PM
Register your team at www.imleagues.com/MTU
 
Click here to view our Intramural Handbook
If you have any questions, please contact Craig Pellizzaro at 487-3040 or crpelliz@mtu.edu.
---
Michigan Tech Recreation Looking for Officials & Lifeguards

Sep 24, 2019
HOUGHTON, Mich. – Michigan Tech Recreation Services is hiring for the 2019-2020 calendar year. Current open positions include Lifeguard, Intramural Official, Climbing Wall Staff, Nordic Ski Wax Techs, and OAP event staff.
Recreational Services is looking to hire lifeguards for the Student Development Complex pool. General responsibilities include monitoring activities in and around the pool area, including practicing preventative lifeguarding by consistently enforcing rules and regulations. Potential applicants must be at least 15 years of age and have a current American Red Cross Lifeguard and CPR certification.
Michigan Tech is also looking for intramural officials. Sports officials are responsible for officiating intramural events for all levels of competition. Officials will be expected to achieve a level of competence in their scheduled sports. Further, they are to comply with all the policies and procedures of the Intramural-Recreational Sports Services office.
Finally, the Outdoor Adventure Program is looking for staff members for the upcoming academic year. Climbing Wall staff must be belay certified or have previous experience belaying at indoor climbing gyms or outdoors. Nordic Ski Wax Techs should have previous Nordic Ski experience, including waxing and sizing for users. General event staff will assist with a variety of OAP events including log rolling, rock climbing, youth events, and special events. Previous experience working in outdoor recreation is preferred, but not required. Specific skills may be required depending on the position, including the climbing wall and ski waxing.
All applicants must be able to work independently, manage risk, and enforce policies in a fair and consistent manner. Interested applicants to all positions may apply here.
---