"Faith is taking the first step even when you don't see the whole staircase." — Dr. Martin Luther King Jr.
---
Film Board Presents: Doctor Sleep
This weekend, Film Board Presents:

Doctor Sleep

Friday, January 24th @ 5:30, 8:30, 11:30
Saturday, January 25th @ 2:30, 5:30, 8:30, 11:30
Sunday, January 26th @ 2:30, 5:30

Located on Michigan Tech's campus in Fisher 135. Tickets are $3 and concessions are $1 each. All are welcome to attend! We hope to see you at the show this weekend and have a great day!

Doctor Sleep is Rated R for disturbing and violent content, some bloody images, language, nudity and drug use.

Want to see what movies we're playing next? Check out our movies and showtimes at the Film Board website: filmboard.mtu.edu
---
Spaghetti Bridge Competition
---
Spring HuskiesFIT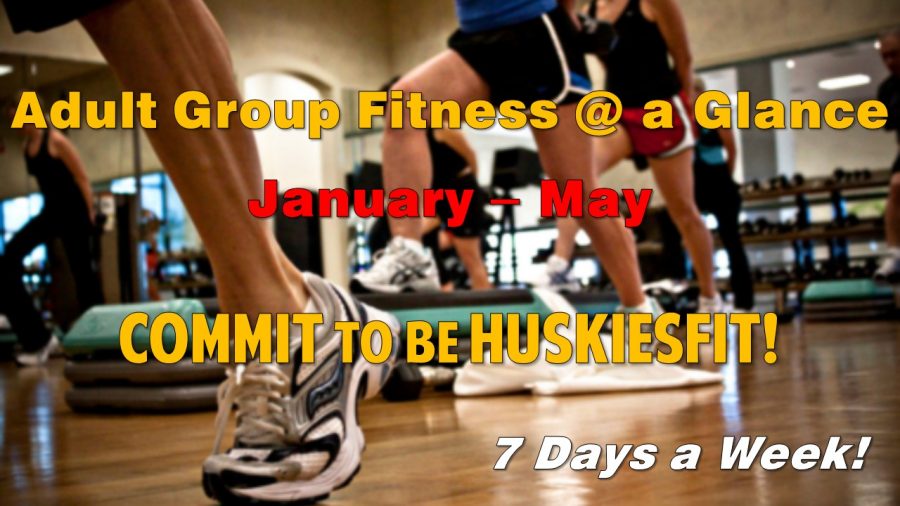 Spring HuskiesFit Programs begins this week. HuskiesFit Programs offers several group fitness classes – there's something to choose from every day. Check out our week-at-a-glance flyer and find one to fit your schedule. Commit to be HuskiesFit!
---
Rozsa Backstage Jazz Cabaret
Join Michigan Tech Jazz Friday and Saturday
Michigan Tech's newest Director of Jazz Studies, Adam Meckler, presents another backstage jazz experience at the Rozsa on January 24th and 25th at 7:30 PM. Student jazz combos and a few guest artists will be playing pieces from across the genre's history, dipping into Traditional Jazz, Hard Bop, Funk, and more. The Rozsa's main stage will be converted into a classic jazz club complete with café tables and refreshments. The club atmosphere will help the bands guide you through this colorful history and flex their creative muscles, telling the story of the art as it has evolved through time.
Purchase ticket shere
---
Bad Art Night at The Ally Makerspace
Bad Art Night at The Alley Makerspace
Friday January 31st, 5-7pm.
Join us again at The Alley Makerspace to relax before Winter Carnival by making intentionally terrible art. Bring your friends and work together to create the spiciest and strangest sculptures, drawings, and paintings. Prizes given to the worst art.
---
Big Foot Glowshoe 2020
---
Sleep Study
Ever wonder what happens to your sleep quality or health after a night out on the town? Researchers in the Kinesiology & Integrative Physiology Department are looking for the answers to these questions in a project entitled, "Alcohol and Neurovascular Control in Humans."
The study is conducted in Michigan Tech's new Sleep Research Laboratory in the Student Development Complex. A minimum of three sleep studies would be conducted at your convenience including a familiarization night and two testing nights. Testing nights is where a placebo or alcohol dose (consistent with 4-5 drinks within 2 hours) would be administered. Blood pressure and nervous system function would be analyzed the following morning.
If you are over 21, please contact Ian Greenlund, MS (imgreenl@mtu.edu) or Anne Tikkanen, RN (altikkan@mtu.edu) for more information on how you can participate. We are in particular need of female participants, so please no not hesitate to reach out to us.
---
Get Learnt on Being Turnt
If you choose to drink, it is important to know how to do so responsibly and look out for your peers. Attend this 1-hour engaging student-led workshop and discuss ways to keep you and your community safer.
For more information please email sskrygie@mtu.edu or sdbrown@mtu.edu
---
Chinese Night
The Chinese Night will be on this Friday(Jan. 31st). The Chinese Night tickets will be available from 11 to 1pm on this Monday, Wednesday and Friday at MUB commons and Library 1st floor.
On Jan. 31st, dinner will be from 5:30-6:50pm at MUB commons, and performance will be from 7-9pm.
---