"Today you are you! That is truer than true. There is no one alive who is you-er than you." – Dr. Seuss
---
Cards Against Hypnosis by College Hypnotist David Hall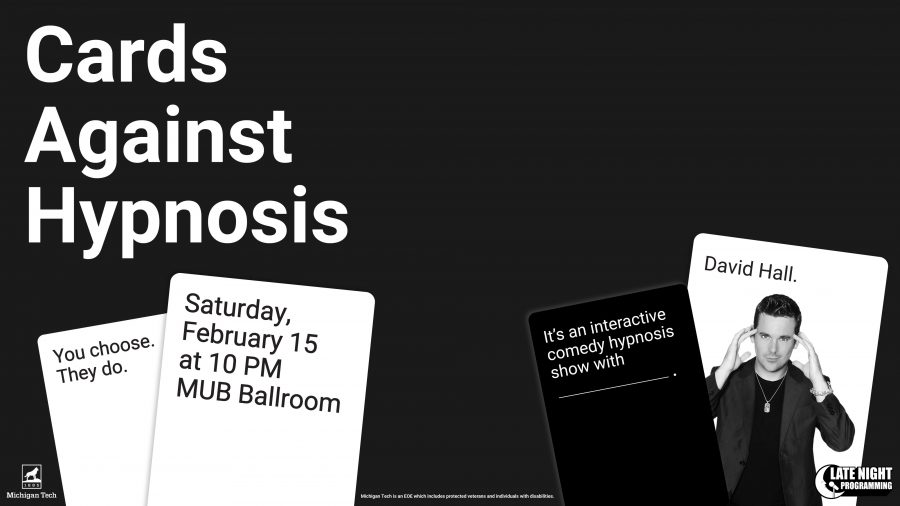 Cards Against Hypnosis
Cards Against Hypnosis is a show performed by College Hypnotist David Hall. This interactive, laugh out loud, drop-to-your knees funny, comedy hypnosis show coming to the MUB Ballroom on Saturday, February 15th at 10pm!
In between each skit, College Hypnotist David Hall will throw a ball into the crowd in which a random audience member who catches the ball will be shown 2 large cards. First is a black card with a scenario/skit, followed by a white card with possible outcomes. Based on the audience members decision that skit will be performed by the hypnotized participants on stage.
This unpredictable show gives a truly unique experience for the hypnotized participants as well as the audience. The show has been described as "jaw-dropping" "hilarious" and "downright fun."
---
Film Board Presents: Joker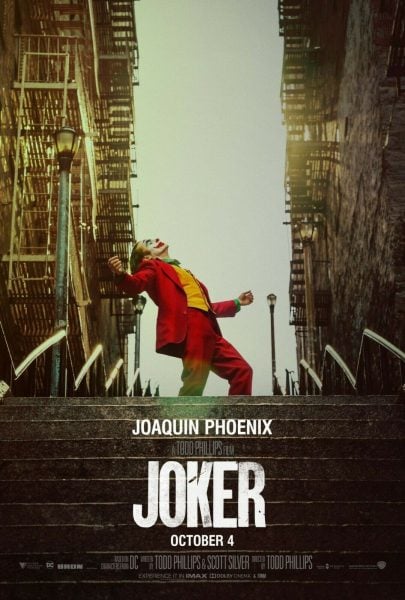 This weekend, Film Board Presents:

Joker

Friday, February 14th @ 5:30, 8:30, 11:30
Saturday, February 15th @ 2:30, 5:30, 8:30, 11:30
Sunday, February 16th @ 2:30, 5:30

Located on Michigan Tech's campus in Fisher 135. Tickets are $3 and concessions are $1 each. All are welcome to attend! We hope to see you at the show this weekend and have a great day!

Joker is rated R for strong bloody violence, disturbing behavior, language and brief sexual images
Want to see what movies we're playing next? Check out our movies and showtimes at the Film Board website: filmboard.mtu.edu
---
Escape Rooms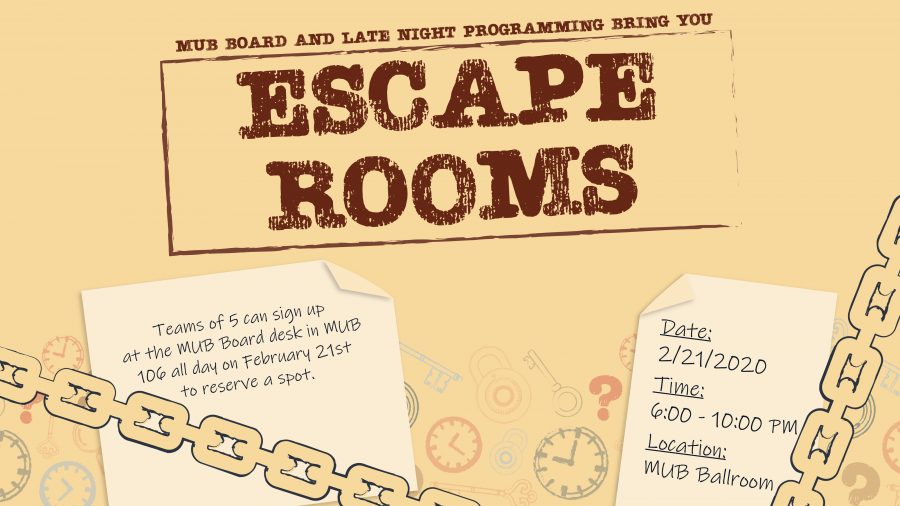 Can you escape?
On February 21st from 6-10 pm, assemble your team and get ready to battle the clock. Make your way out by finding clues, putting together hints, or perhaps finding a secret key to freedom!
Teams of 5 can sign up at the MUB Board desk in MUB 106 all day on February 21st to reserve a spot for this event.
Follow us on Instagram and Facebook to keep up to date with our latest events
---
Spring 2020 Career Fair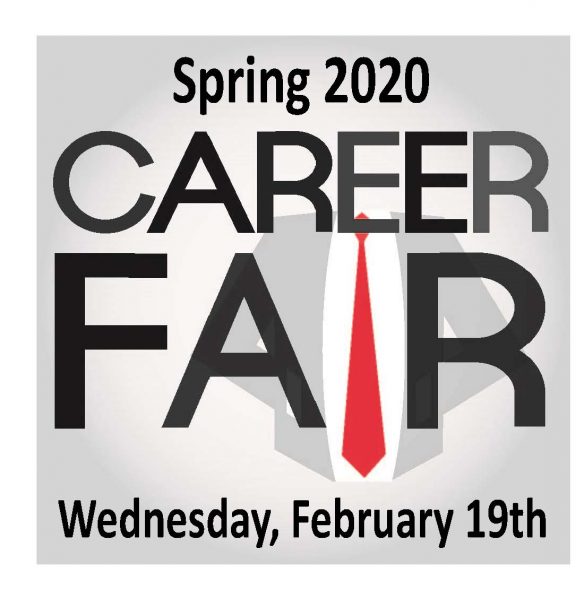 Spring 2020 Career Fair is right around the corner. Are you ready? Stop by the Campus Store for all of your "last minute" items such as; ties, tie clips, belts, socks, pantyhose, shoe laces, shoe polish, lint rollers, sewing kits, padfolios, resume paper, folders, planners and pens. Land that job by making sure you are perfectly polished.
---
Undergraduate Student Government Nominations are open!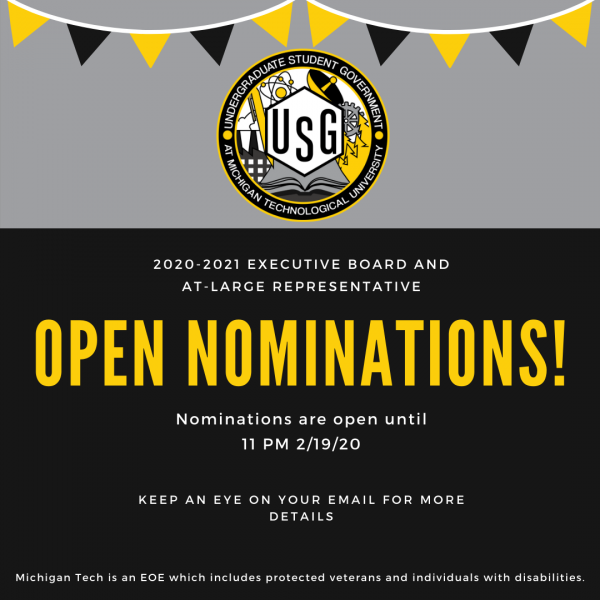 The Undergraduate Student Government is pleased to announce that nominations for the 2020-2021 Executive Board and At-Large Representatives are now open!
If you or someone you know is interested, please go to https://docs.google.com/forms/d/e/1FAIpQLSdskk_Y6MptrKAPDhispXGh0sRMd7JsK-z9ciqIzKxj9Mtniw/closedform or check your MTU email for more information. Nominations close 2/19/2020 at 11 PM.
---
Get into Fun & Fitness
with HuskiesFit Programs!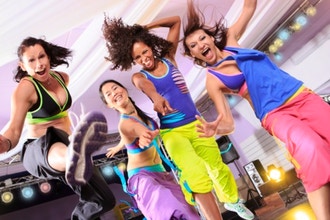 Get Into Fun & Fitness with HuskiesFit Programs! Dynamic classes like Zumba, Belly Dance, Buti Yoga, Fitbarre & POUND energize & motivate you to come back for more! Included in the HuskiesFit Ultimate Punch Card. Open to the public, walk-ins welcome. #funfitness #huskiesfit
HuskiesFit Fun & Fitness Classes
---
Michigan Primary: Tuesday, March 10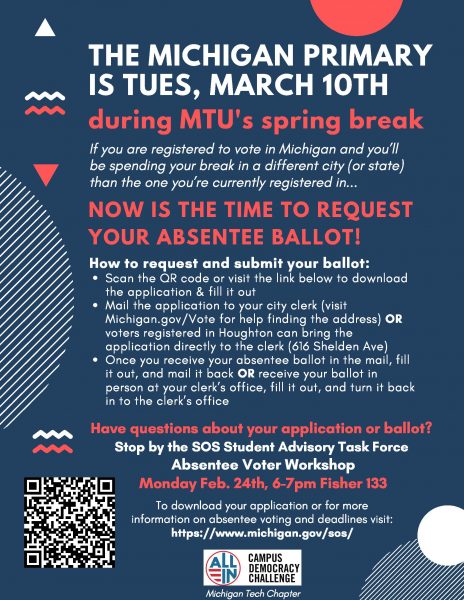 ---
Rozsa Center Presents: Ebony Stewart
Join us as Ebony Stewart comes to Houghton! Ebony is a touring performance artist and slam poet, and former sexual health instructor. Ebony is the 2017 Women of the World Poetry Slam Champion, the only adult female three-time Slam Champion in Austin, Texas, and was voted Top Female Touring Poet by the Spoken Word Awards. Her work can be seen on Button Poetry, Write About Now Poetry, and Poetry Slam Inc. This event is hosted by the Michigan Tech Black Students Association. This will be held in the "Backstage Rozsa" pop-up venue for a more intimate club experience, and there will be an "open mic" poetry slam to open the show. Open mic sign up https://docs.google.com/forms/d/e/1FAIpQLSdTUpu95DjMCH0NOFL9_FjQ0ot5FTfljDtvrTlZ9whMVhIzPg/viewform?usp=sf_link
Friday, February 21 at 7:00 p.m.

Rozsa Center for the Performing Arts, Rozsa Backstage
1400 Townsend Drive, Houghton, MI 49931
Free for students with Tech Experience
$15.00 for general admission
---
MTU SDH Event: The Keweenaw's First Waste Reduction Drive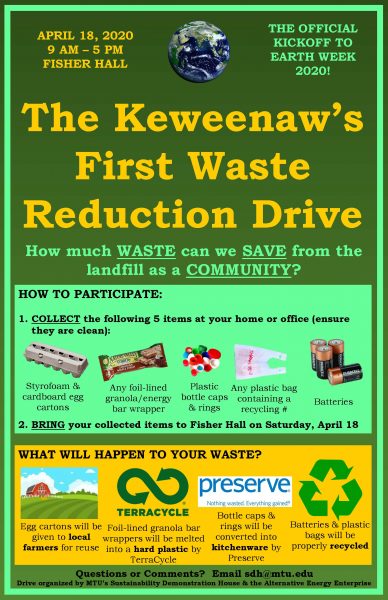 The Keweenaw's First Waste Reduction Drive!
Drive Date: Saturday, April 18th from 9am – 5pm in Fisher Hall
The official kickoff to the 50th anniversary of earth week!
Start collecting these five items now: granola/energy bar wrappers, batteries, plastic caps and rings, Styrofoam and cardboard egg cartons, and any plastic bag containing a recycling number.
How much WASTE can we SAVE from the landfill as a COMMUNITY?"
---
Fiesta Time!
FAMILY-FRIENDLY EVENING OF LATIN AMERICAN MUSIC, PUPPETRY, STORYTELLING AND MORE FEB. 15TH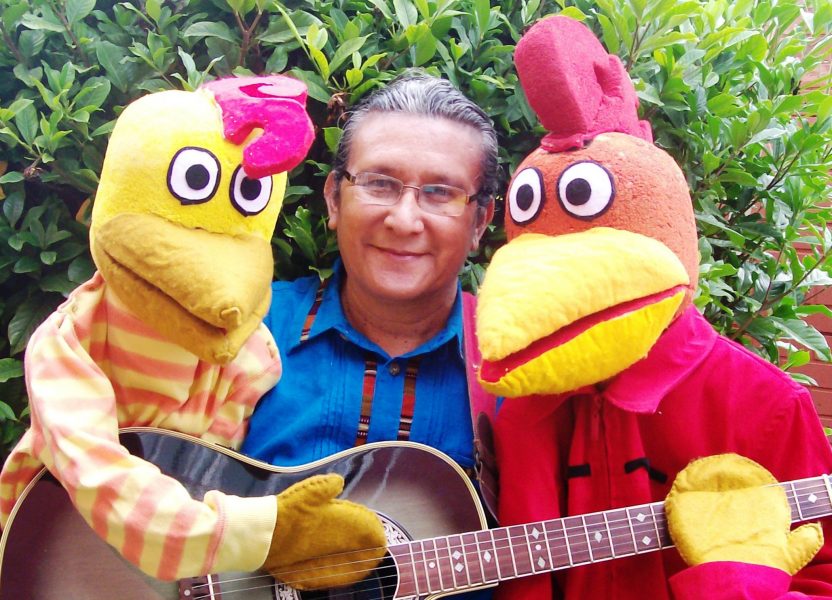 Michigan Tech's Rozsa Center and Department of Visual and Performing Arts are pleased to present a family-friendly event of music, storytelling, puppetry, and more! The Superior Wind Symphony will perform a concert of original Latin American music by celebrated Guatemalan composer Raúl López Colibrí. The compositions are arranged by Michigan Tech's Director of Bands Mike Christianson with children's choir direction by Dr. Amanda Plummer. The show doesn't stop there—Local poet, formerly of Guatemala, Hugo Gordillo will present his collection of children's poetry on which the music was based, in a pre-concert party hosted by Hugo Gordillo and Christ Alquist, with crafts, storytelling, and more fun, in the Rozsa lobby, making this truly an event for the whole family. Poems and children's stories will be read in both Spanish and English, and the entire evening will be the culmination of work by poets, Spanish language professors, theatre and fine art professors, and local and Guatemalan poets, writers, artists, musicians, and students. International collaborators include: Raúl López Colibrí, Mike Christianson, Hugo Gordillo, Lisa Gordillo, Patricia Helsel, Christopher Plummer, Amanda Plummer, Leyre Alegre, and the Superior Wind Symphony. The pre-concert "fiesta party" begins at 6:15 PM on Saturday, February 15th, and the concert begins at 7:30 PM. There will also be a live shadow-puppet performance during the concert presented by Patricia Helsel.
For more details, please see the attached press release. For further information or interviews, please contact myself or Lisa Gordillo, 906-487-3096, lijohnso@mtu.edu
---
Pixel Art Night at the Alley Makerspace
Friday February 14th, 5-7pm
Learn how to cross stitch patterns from video games, or make a cool present for your significant other for Valentine's Day!
---
Student Leadership Awards for SNB

Student Leadership Awards is a time to celebrate and reward the individual and group efforts of students involved in organizations across campus. At Michigan Tech we are blessed enough with students that are crazy smart. Now it the time to be recognized for your commitment, enthusiasm, and leadership.
On behalf of the University, we are seeking nominations for the President's Award for Leadership, Dean of Students Award for Service, and various other student leadership awards. The recipient of each award will be honored at the 26th Annual Student Leadership Awards Ceremony on Friday, April 17.
The nomination process is simple. All awards and information about each can be found online. For each individual award, simply click on the award title, then complete and submit the nomination form.
Nominations for the President's Award for Leadership and the Dean of Students Award for Service are due by 5 p.m. Friday, March 6. Nominations for all other Student Leadership Awards are due by 12 p.m. noon, Friday, March 20. Questions concerning the awards can be directed to Student Leadership and Involvement.
Take a minute to nominate a fellow student or organization today!
EF learning center is now accepting applications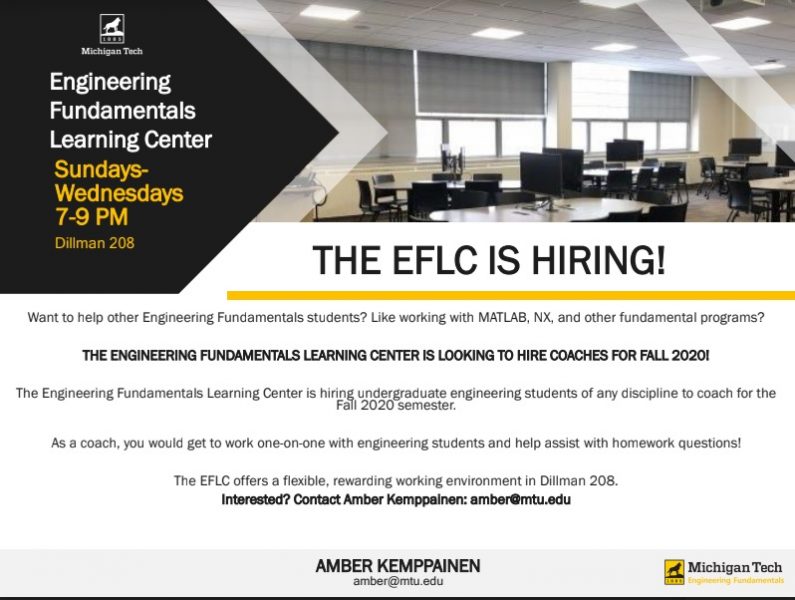 ---
Spaghetti Bridge Competition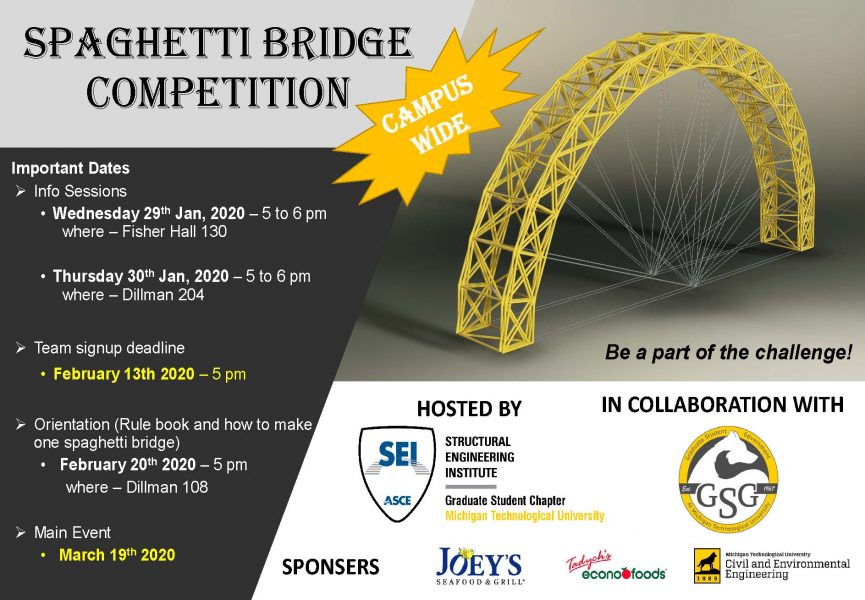 ---
New Michigan Space Grant Consortium (MSGC) Scholarship
Available for Undergraduate Students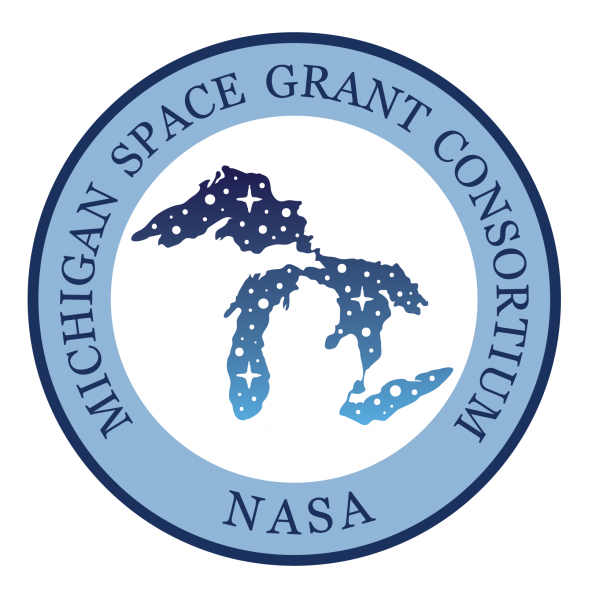 The Michigan Space Grant Consortium is offering a $500 one-time scholarship to an undergraduate student with research and innovation interests aligned with the following NASA strategic goals:
Expand the frontiers of knowledge, capability, and opportunity in space
Advance understanding of Earth and develop technologies to improve the quality of life on our home planet
Serve the American public and accomplish our mission by effectively managing our people, technical capabilities and infrastructure.
The scholarship will be available to the recipient immediately upon award and is non-renewable. Only U.S. citizens are eligible to apply for this scholarship.
Applicants should fill out this short Google form by midnight on Sunday, February 16. For more information, contact Paige Hackney in the Pavlis Honors College in M&M 722.
---
Bringing in the Bystander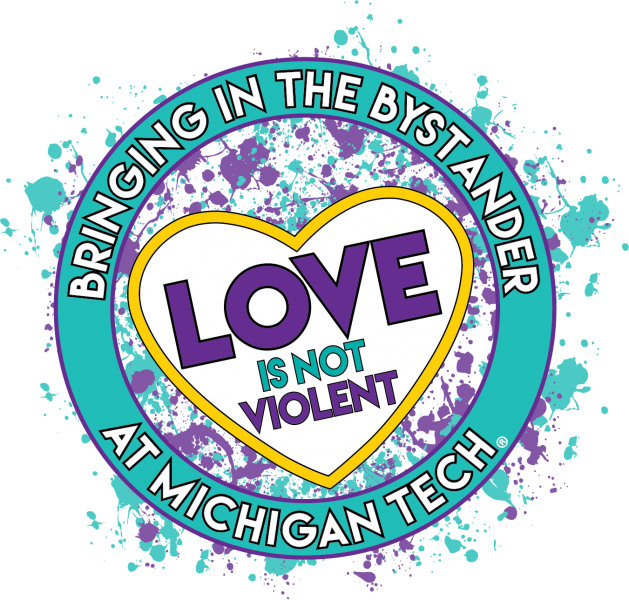 You are invited to attend the Bringing in the Bystander Certification workshop happening on Saturday February 15 beginning at 9AM in the MUB Alumni Lounge A & B. Lunch will be provided. Students receive a certificate of achievement for completing the workshop, along with t-shirts and stickers! If you have any allergies or dietary restrictions, please send them to Kaylee Kapatos at kkapatos@mtu.edu. This FREE workshop is limited to a total of 50 students. Sign up before you lose your spot! Click here to get your tickets.
What is Bringing in the Bystander?
Bringing in the Bystander (BIB) is an interactive evidence based peer to peer workshop program that gives students the tools and practice needed to intervene as bystanders and to change social norming around relationship violence and sexual assault. This program helps bystanders to understand the decision making process to help them to consider their options when intervening and to build empathy for victims/survivors of relationship and sexual violence. Students leave this program with a certification of completion that they can put on their resume and swag to show their peers that they have completed BIB.
Workshop Schedule
9:00 AM – 11:45 AM – Session 1
Session One gives students a foundational understanding of bystander intervention and gives students the opportunity to learn more about how bystanders can intervene through case studies. Students identify ways that bystanders could have intervened. Peer facilitators explain statistics of relationship and sexual violence and discuss myths and assumptions surrounding violence. Much of the discussion in Session 1 focuses on how Michigan Tech students can change the culture around holding others accountable to prevent violence.
11:45 AM – 1:00 PM – Lunch
1:00 PM – 3:00 PM – Session 2
Session 2 focuses on understanding consent, building empathy for survivors and practicing bystanding skills. This session focuses on the decision making process and how to decide when and how to intervene when you see something. This session also gives students an understanding of how to be supportive if someone discloses an experience of relationship or sexual violence to them.
Please share this with anyone you think may be interested. We hope to see you there!
---
Library Hosts Strategic Planning Discussion Groups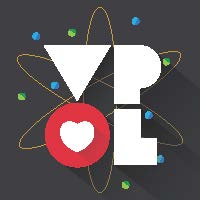 After receiving a tremendous response to our library strategic plan survey, the library is hosting several discussion groups. The purpose of these sessions is to discuss the gaps identified in our plan and ask for your help in setting priorities.
If you would like to be part of the discussion for improving your library, please register for one of the following sessions:
We hope you will be able to join us! Suggestions and feedback are always welcome at library@mtu.edu.
---
MUB Board- Dodgeball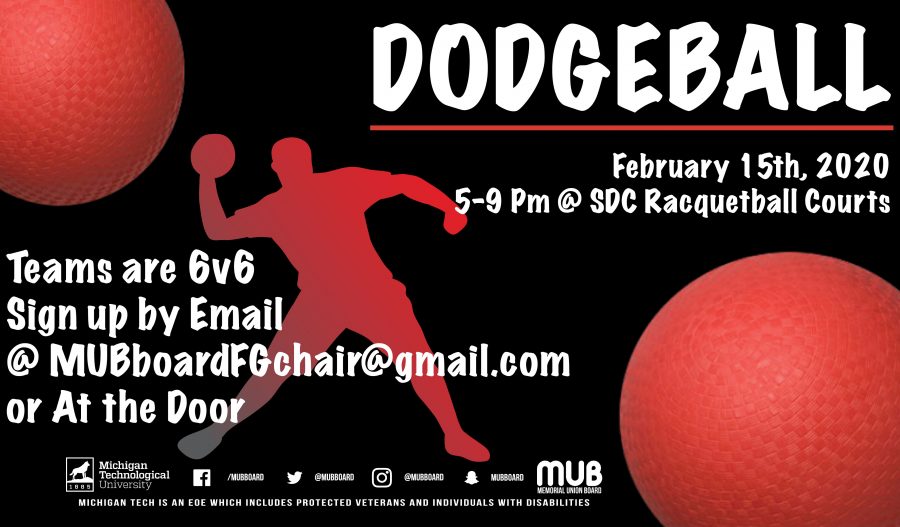 Come on out and participate in a 6v6 dodgeball tournament on February 15th. The top two teams will win prizes so this is your queue to start practicing! Follow us on Instagram and Facebook to keep up to date with our latest events.
---
Saudi Night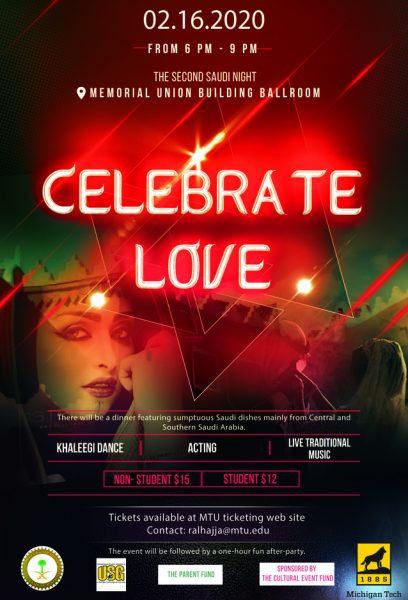 DATE: 16 February 2020
TIME: 6.00 PM
VENUE: Memorial Union-Ballroom – Entire (207)
The Saudi Night is a cultural event that represents the Kingdom of Saudi Arabia Culture, traditions, civilization and history to the community of the university by doing Dance, acting, and traditional music.
In this event, there will be a dinner featuring sumptuous Saudi dishes mainly from Central and Southern Saudi Arabia.
Celebrate love will be our theme for this year. The storyboard about Saudi wedding traditions including some historical stories and exhibit some of our traditional clothes.
Tickets are only available online.
I also attached the poster and Ticketing link.
https://mtu.universitytickets.com/w/event.aspx?id=2155
---
Paper Airplane Trivia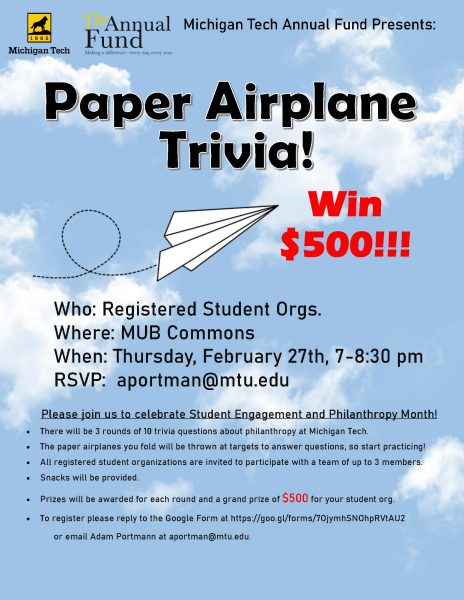 Attention Student Orgs!
Want to win $500?
Please join the Michigan Tech Student Foundation for Paper Airplane Trivia in the MUB Commons on Thursday, February 27th from 7:00 – 8:30pm!
There will be 3 rounds of 10 trivia questions about philanthropy at Michigan Tech. Paper airplanes that you fold will be thrown at targets to answer the questions, so start practicing!
Prizes will be awarded for each round and a grand prize of $500 for your student org.
All registered student organizations are invited to participate with a team of up to 3 members.
To register please reply to the Google Form at https://goo.gl/forms/7OjymhSNOhpRVtAU2 or for more information email Adam Portmann at aportman@mtu.edu.
---
2020 World Water Day Student Poster Competition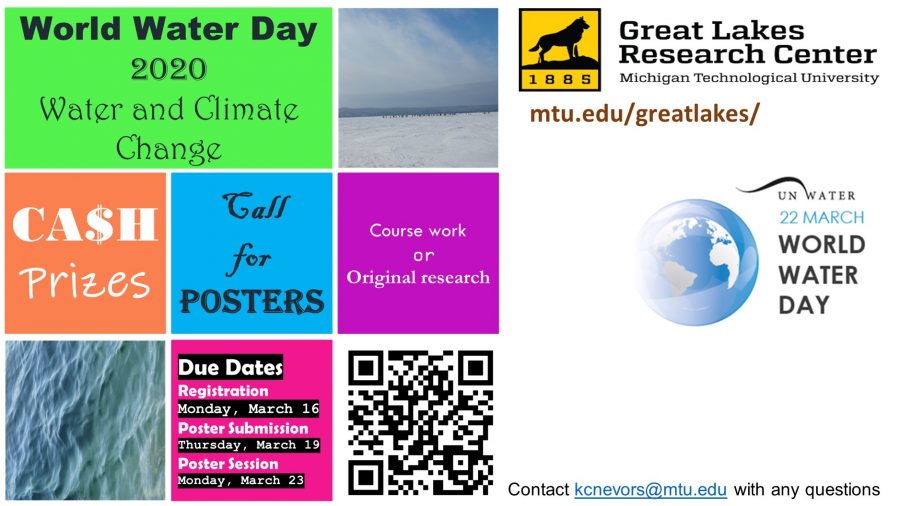 The 2020 World Water Day Student Poster Competition will take place on Monday, March 23rd as a part of Michigan Tech's World Water Day celebration. This is an excellent opportunity to highlight your work, practice effective science communication, and maybe win a cash prize!
Posters can be submitted in two categories: Original Research or Coursework-based Projects. Cash Awards will be offered in each category (1st-$300, 2nd-200, 3rd-$150), as well as one People's Choice Award ($$$). The poster competition will take place between 11:30-2:30 in DOW 804, 873, 875 – you DO NOT need to be available for the whole time period! You can register and share your availability using the link below.
Following your presentation to the judges, students are asked to participate in a public poster session from 2-4p in the MUB Ballroom. All posters (with a presenter present) are eligible for the People's Choice Award.
More detailed information can be found in the attachment. Thank you for sharing your exciting work with the community! Please contact Kevin Nevorski with any questions, kcnevors@mtu.edu.
---
CopperDog 2020 Volunteers

This year's CopperDog will take place February 28 – March 1.
Volunteer positions are steadily filling up but we still have some work to do to get to 100% staffed. We are expecting additional teams this year which means we need additional dog handlers throughout the weekend! If you are not interested in dog handling, but still would like to be involved, there are other volunteer opportunities available for both groups and individuals.
This year's volunteer training is scheduled for Saturday, February 22nd at 11 am in the Calumet High School cafeteria. We will have an indoor "classroom" portion of training first and then some outdoor hands-on training with teams of sled dogs.
---
OAP Log Rolling Clinics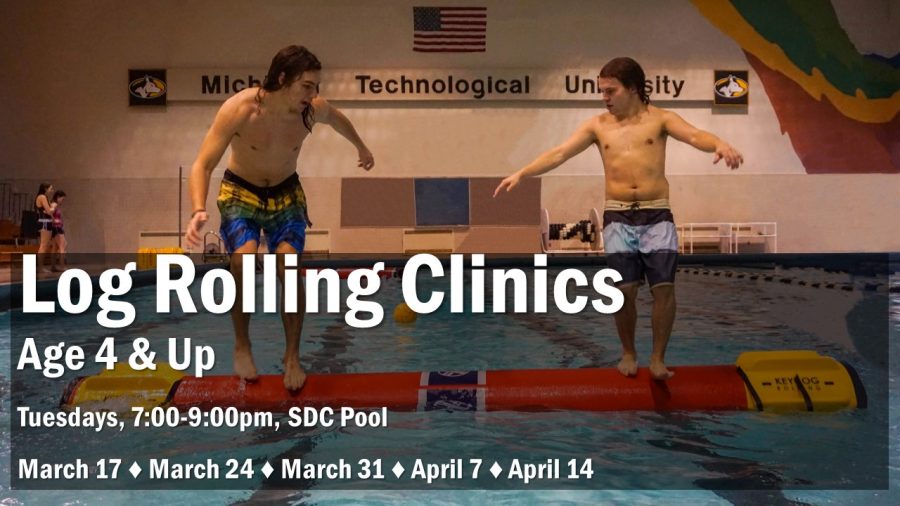 Join the OAP for log rolling clinics in the SDC Pool! We provide all instruction and materials, you just need to be able to swim at least 10 yards unassisted, and have your own swimsuit and towel. We will be in the water between 4-9 feet deep, with lifeguards on duty during the event. We will work with each participant to get up and rolling on the log before the clinic ends. This is a great sport that focuses on balance, foot speed, reaction, concentration and focus. Class size is limited.
Ages 4 & Up
Next clinic date is March 17!
Cost/Clinic – General Public $10, SDC members $5, FREE to Michigan Tech Students!
---
Aikido Internal Power Workshop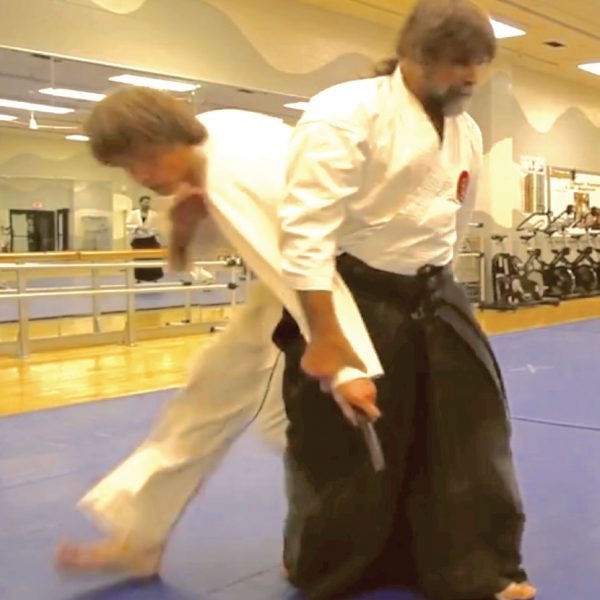 Sunday, February 16, 2020

SDC Studio
Cost: Free! Donations gratefully accepted to help fund future Aikido seminars with international instructors
What do snow removal, walking on ice, vacuuming, and managing disagreements have to do with the martial art of Aikido? Everything! Aikido principles allow us to improve our ease and effectiveness in daily living, physical and mental health, as well as self-defense. Who wouldn't want extraordinary stability, generation of explosive power, and the inexplicable zeroing-out of an opponent's force? Mastering Aikido secrets can be a game-changer for anyone involved in martial arts, yoga, meditation, sports, and achieving personal excellence.
Come join us for this introductory workshop to learn the foundational principles of Aikido. We will partner up to learn basic Aikido forms and the internal-power principles of aiki, the path to develop an extraordinary mind-body. This will be an active class, participants will be standing, bending, and twisting. (Rolling and falling are not required but for those interested and able it can add to the fun of training). Dress to move in work-out clothing or martial arts uniform.
Open to all who are interested. Must be at least 16 years old or Level 4 (with permission of Sensei Campbell-Olszewski) to participate. Previous martial arts experience is helpful but not required.