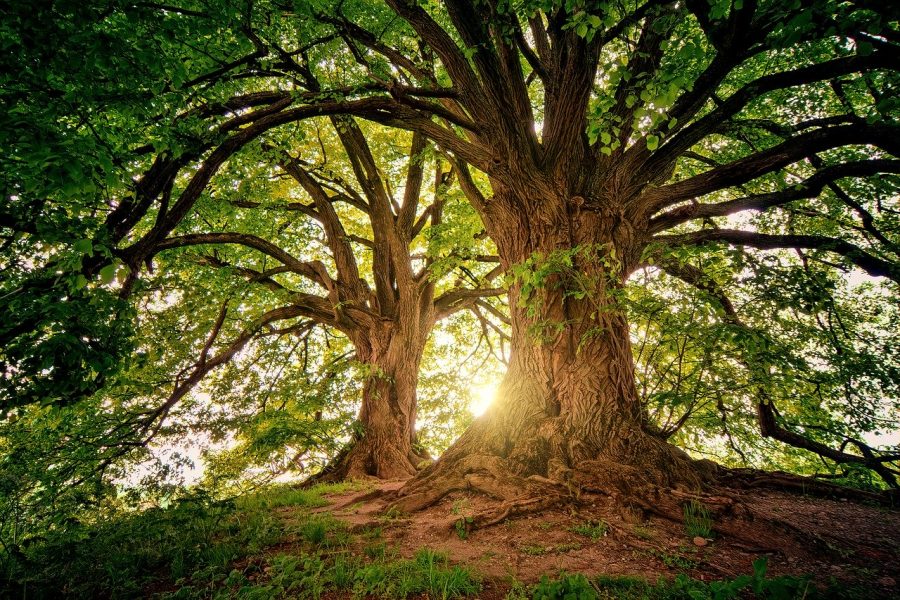 "We never know how high we are till we are called to rise. Then if we are true to form our statures touch the skies." ― Emily Dickinson
---
Tech Arts Festival – Photography Contest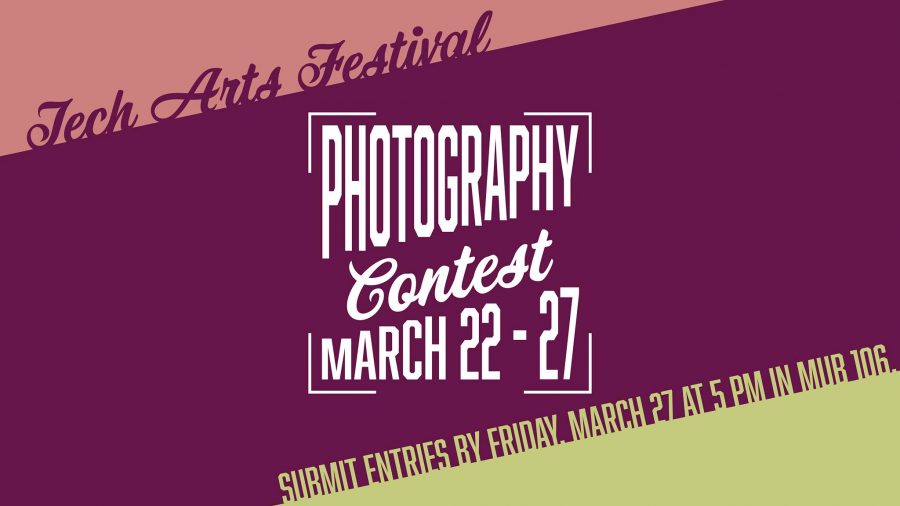 MUB Board is hosting a virtual photography contest and it is open to all amateur photographers within the Tech Community! You must be a student, faculty or staff to enter. Entries must be original and not previously submitted. Prizes will be awarded to four photographers. Judges will vote to decide the top three photos and there will be one audience choice photo winner. Audience choice will be awarded to whichever photograph gets the most likes on Facebook before Wednesday, April 7th at 5:00pm.

All Contest Photographs must be submitted to mubboard@mtu.edu and posted to the MUB Board Facebook. Prizes will be given to the top 4 photos, rules can be found on the waiver.

To participate, You MUST fill out a waiver which can be found here:
bit.ly/TAFwaiver
---
Student Org Spotlight

Student Leadership & Involvement is looking for organizations to feature each Wednesday. In order to nominate your organization for the Spotlight simply fill out this form: https://forms.gle/sUtoMkw16ZqoZoka8 This is a great opportunity to get the word out about your organization!
---
USG Representative Elections

USG Class and College Representative Elections begin May 25th at 9am. Keep an eye on your MTU email for the link to cast your vote!
---
Emergency Resources for Students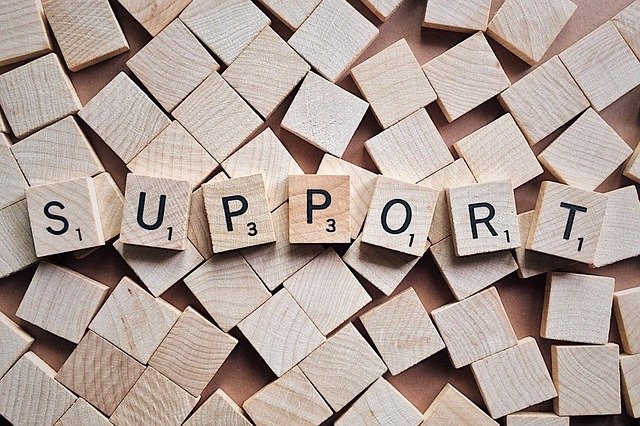 During the outbreak of COVID-19 students may be experiencing different types of needs. Michigan Tech has been working to develop a list of resources to address these needs.

Food Resources:
Husky FAN: Food pantry and emergency meals,
Western UP Food Bank (Houghton),
Meals for children: Houghton-Portage Township Schools are providing meals by order (email sturnquist@houghton.k12.mi.us or call 906-369-0449) to children 18 and unders.
BHK Community Action Agency can provide monthly food options to those in need: 906-482-5528,
Utility Resources:
Utilities: Some area utilities (electric, gas, water) can assist customers with payment plans or assistance with paying bills,
UPPCO is suspending non-payment cut offs until April 5, customers need to contact them to inform them of any changes to their income during this time,
Spectrum: Offering internet options for students who do not have access,
Medical:
Medical: Hospitals can offer payment plans or other assistance for payment,
Storage:
Uhaul: Offering free storage for students for 30 days
Job opportunities:
Area businesses are hiring extra workers during this time for deliveries, additional cleaning and stocking,
Emergency Funds:
Betty Chavis Emergency Fund
International Student Emergency Fund
Graduate School Emergency Fund (Loan Program)
There may be additional resources depending on your area of residence. Please refer to your city's webpage, local news, or social media.
We are continuing to add to this list, please check back on the Dean of Students Emergency Resources page for updates.

---
Comedy Magician Trent James – LIVE on your computer!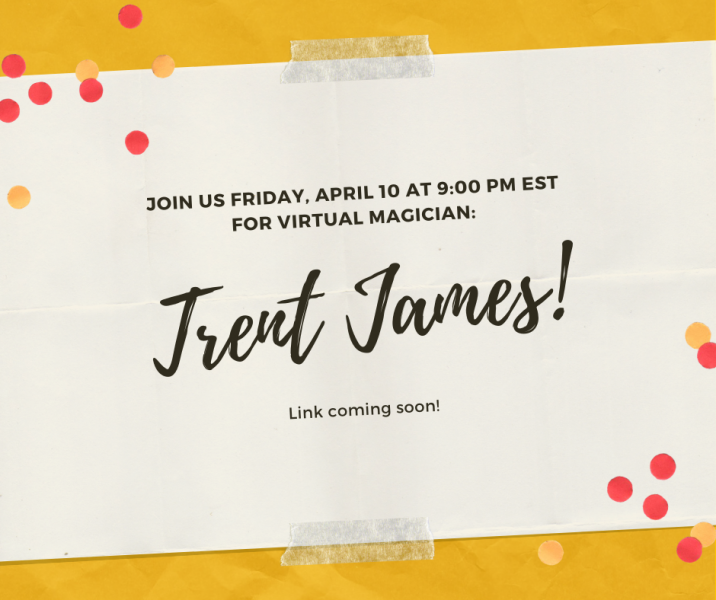 Join us (virtually) Friday, April 10 at 9:00 PM EST for a night of laughs and magic! Comedy magician Trent James will perform a show of slight of hand magic tricks and illusions, and will even teach the viewers how to perform some magic with items available in their room or house all through Zoom!
Comedy magician Trent James is bringing a fresh new feel to the "classic magic show". Trent's high-energy performance combines mind boggling magic with gut busting humor that has earned rave reviews in seventeen states. Trent is now quickly becoming one of the top magicians in the country. Don't take our word for it…he has received top awards from both The International Brotherhood of Magicians and The Society of American Magicians, as well as being the youngest recipient of The Milbourne Christopher Award (Past winners Included David Copperfield and Penn and Teller). Trent's unique sleight of hand magic and hip vibe have made him a huge hit at colleges, comedy clubs, and corporate events.

---
Student Leadership Awards for SNB

Nominations are still open for the 26th Annual Student Leadership Awards. At Michigan Tech, we are blessed with motivated and adventurous students. We are seeking nominations for various awards to recognize student leaders and organizations for all of their accomplishments. Please do not hesitate to nominate yourself or others!

While we understand a face-to-face ceremony will not occur, we are currently thinking through other alternatives to recognize the nominees and recipients of the awards. Be on the lookout for updates!

All of the information about nominations can be found online https://www.mtu.edu/student-affairs/interests/awards/. Nominations for all other Student Leadership Awards are due by 5 p.m. on Monday, March 23.

Questions concerning the awards can be directed to Student Leadership and Involvement at activities@mtu.edu or 487-1963.
---
Success Coaching at the Wahtera Center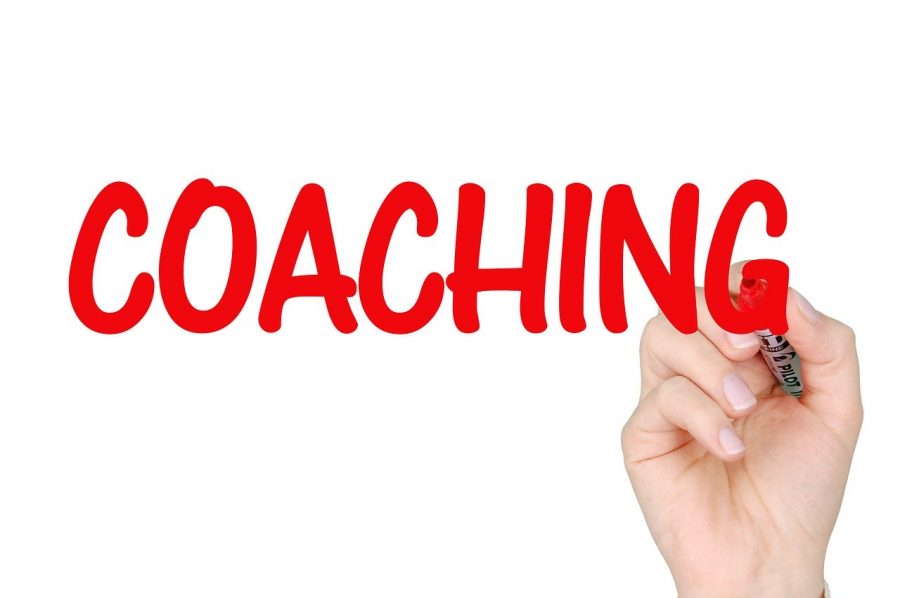 Success coaching is still available through the Wahtera Center. A lot of sudden changes have happened in the last couple weeks and you may find yourself feeling like you'd like some help with areas like refining your study techniques, beating procrastination, or taking care of yourself, a coach can provide direction. Learn more about success coaching here. Contact us at success@mtu.edu to schedule an appointment.

---
Info Sessions: Blue Key
Blue Key Honor Society was to hold two info sessions this week on Michigan Tech's campus. Due to the COVID-19 outbreak, all face-to-face meetings are moved online. If you are interested in joining Blue Key Honor Society this spring, but want to know more, please check out this video presentation by our incoming President, Scott Sviland! Scott breaks down each committee, what Blue Key is all about, and why our organization is so important. If you have any questions, please reach out to bluekey@mtu.edu.

Deadline to complete this application is Sunday, March 22th at 11:59pm.
Blue Key New Member Application
Blue Key Information Session Video
---
Student Wellness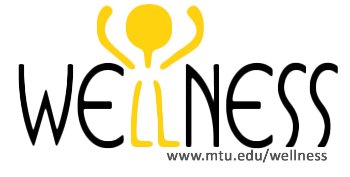 Stay up to date with what's happening on campus, resources for a successful virtual semester and practices that can be adopted to maintain good health and well-being.
Check us out on Twitter (@mtu_wellness), Instagram (mtu_wellness), and Facebook (Michigan Tech Wellness) or mtu.edu/wellness.
Be well!
---
Career Services is here for you
Virtual LinkedIn Session Wednesday, 25 March from 12-1
Virtual LinkedIn Session Thursday, 26 March from 5:30-6:30
Virtual Graduating and Still Looking Session Tuesday, 31 March 5:30-6:30
Virtual Graduating and Still Looking Session Wednesday, 1 April 12-1

These events are listed in Handshake, and a link is provided therein for students to join the sessions.
In addition, we're offering 50 hours of one-on-one appointment slots for students who wish to meet with us virtually. We're continuing to review offers on behalf of students and offer negotiation guidance when needed. Students can either schedule offer reviews through Handshake, or they can send an email to career@mtu.edu if there aren't appointment slots available.
Finally, students can send their resumes to career@mtu.edu for reviews and recommendations.
---
2020 World Water Day Online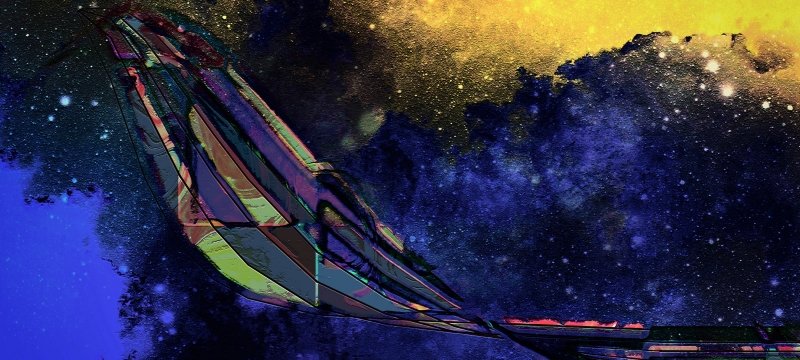 Michigan Tech will celebrate World Water Day March 23 and 24 with speakers, an art exhibit and poster competition—virtually. Just a week after moving instruction online for the remainder of the spring 2020 semester, Michigan Technological University will celebrate World Water Day in the same fashion.
---
MTU SDH Event: The Keweenaw's First Waste Reduction Drive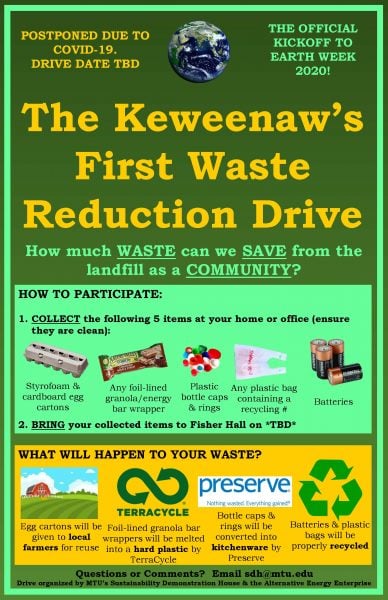 The Keweenaw's First Waste Reduction Drive!
*DRIVE DATE POSTPONED TO THIS SUMMER (OFFICIAL DATE TBD)*
*PLEASE KEEP COLLECTING THE 5 WASTE ITEMS*
Stay tuned for more information regarding the new Drive date. We are hoping to hold the drive sometime this summer when it is safe for people to gather in groups again. If you are no longer able to hold on to your items or you will not be in the Keweenaw this summer, please contact sdh@mtu.edu and we will work with you to take your items off your hands.
Please continue saving these five items: granola/energy bar wrappers, batteries, plastic caps and rings, Styrofoam and cardboard egg cartons, and any plastic bag containing a recycling number.How much WASTE can we SAVE from the landfill as a COMMUNITY?
---
Portage Library Free Resources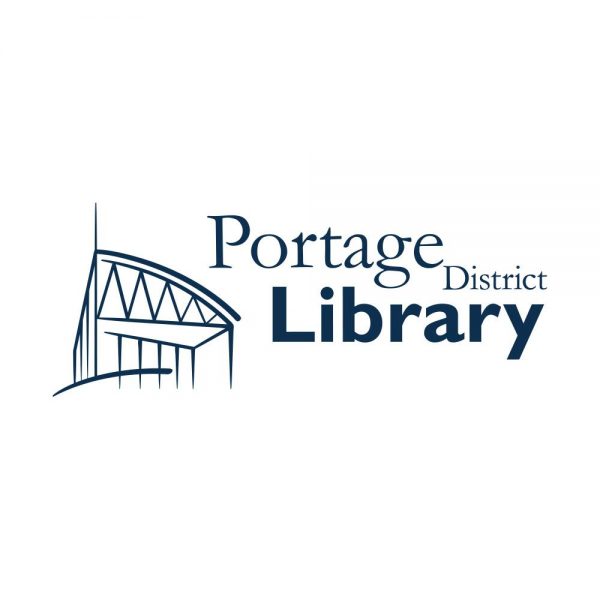 Now might be a good time to familiarize yourself with our 10,000+ digital books, magazines, movies and more. It's all free with your library card.
---
Yo-Yo Ma – Songs of Comfort
Yo-Yo Ma, one of the world's most renowned and beloved musicians, is trying to provide comfort in this time of crisis. Ma has been posting videos of himself performing short pieces and encouraging other musicians — of all levels — around the world to join him in offering "Songs of Comfort." Ma joins Jeffrey Brown to discuss the project and play Dvorak.
---
Google Arts & Culture
Museums across the region and the globe are temporarily closed due to the coronavirus. But thanks to Google Arts & Culture, you can still explore hundreds of them virtually.
From Amsterdam's Van Gogh Museum to Seoul's National Museum of Modern and Contemporary Art to Mexico City's National Museum of Anthropology, more than 500 museums and galleries teamed up with Google Arts & Culture to offer a peek inside their doors. On a local level, there are opportunities to browse cubism exhibits at the Philadelphia Museum of Art, explore the sinister halls of the Eastern State Penitentiary, and view Revolutionary War weapons from Valley Forge National Historical Park. If you're not sure where to start, Google compiled a top 10 list.

---
Keep up an exercise routine with free exercise classes online
Planet Fitness: free daily exercise classes
Facebook: https://www.facebook.com/planetfitness/
Youtube: https://www.youtube.com/planetfitness

Core Yoga: