---
---
Did you miss your chance to attend one of our previous summer programs? Worry not! We've got some really fun ones coming up. Make some room in your calendar because you're not going to want to miss these!
1.Kindness Rocks: July 15, 2-4pm at the DHH Patio
Paint some fun, happy rocks with some of your inspirational quotes. Rocks and Paint provided!
2. Henna Happy Hour: July 19, 11-1pm at the MUB Circle
Henna tattoos and tasty iced coffee drinks for a fun afternoon
3. Magical Celebration: July 30, 1-3 pm at the MUB Commons
Lots of fun wizarding activities to prepare for Harry Potter's Birthday!
4. Float On!: August 6, 1-3 pm at the MUB Circle
Celebrate National Root Beer Float Day with a sweet treat!
---
Kindness Rocks!
"One message at just the right moment can change someone's entire day, outlook, life."

Come join us on Thursday, July 15 from 2-4pm at the DHH Patio to paint some rocks and spread kindness.
Rocks and paint will be provided, just bring some creativity with you!

**Please do not leave your rocks in the grass or any area with a "leave no trace" policy
---
Programming Opportunity!
Get a chance to showcase what your organization has to offer before the semester even starts by hosting an event August 19 – 21! Our international students arrive that Thursday and are excited to learn how to get involved at Michigan Tech! If you are interested in having an event to welcome students, please email Mayra (msmorgan@mtu.edu) with your student organization name, event idea, preferred date and time, and location.
---
Camp K-Day Registration is OPEN!
It's that time of year again, K-Day registration time!! K-Day Registration is officially open, so reserve your spot now! Space and resources are limited, so do not delay! This year's theme will have you wanting s'more at Camp K-Day! Organizations can get creative with this summer camp-themed student organization fair!
K-Day, or Keweenaw Day, is an annual tradition that will be held on Friday, September 10 beginning at noon. Students head to Chassell Centennial Park for an afternoon of food, fun, and music – it's like a week of summer camp all in one afternoon! K-day typically sees 3000-4000 students so this is an important recruitment opportunity for your organization. Please have your organization's event finalized before registering HERE.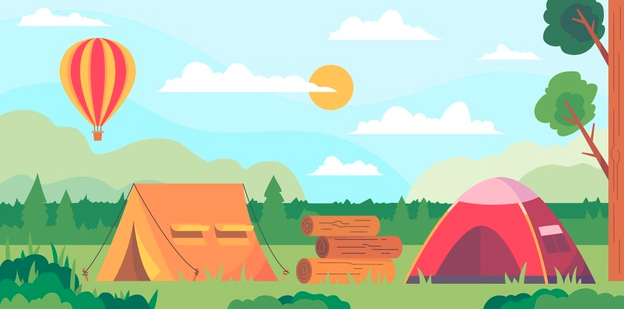 * Keep in mind, the person you list as the primary contact for your organization's registration will be the one receiving all communications. They will need to keep an eye out for emails during the summer in case of any changes that are made to K-Day due to any updates we may need to make in regards to our campus Healthy and Safety Levels.
Questions about K-Day can be directed to Rochelle Spencer at raspence@mtu.edu.
---
Center for Student Mental Health and Well-Being Presents:
Always snacky but never know what to make? We're here to help! Protein balls can be a great snack as they are packed with tons of ingredients that are good for your body and will keep you feeling energized all day! The best part is, they are so easy and quick to create! Learn how to make some with this week's Husky Hobbies video! The video can be viewed on any of the social media platforms for the Center for Student Mental Health and Well-Being.
Husky Hobbies is starting up again through the Center for Student Mental Health and Well-Being! They will be asynchronous videos that offer students Health and Well-Being ideas and activities throughout the summer! Each new Husky Hobby will be posted on Sunday, and students don't have to worry about being online or on a Zoom call at any specific time because they are able to access the videos anytime they'd like to jump into a new project or take some time for themselves!
The MTU My SSP app is available for free for all students to download. My SSP gives students 24/7/365 access to mental health support via chat, phone or video. Learn more by visiting: myssp.app or downloading the app in the app store.
---