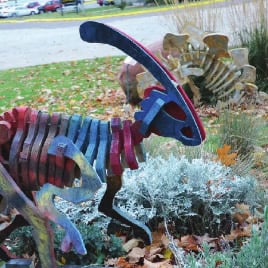 Dinosaurs invade rock garden
Students create wooden dinosaurs for theater class project
Some think dinosaurs are frightening, but there is no need to fright over the wooden additions to the Rock Garden outside of Fisher Hall. The dinosaurs were constructed as a project for Kalen Larson's Advanced Backstage Technology class.
Read more at the Michigan Tech Lode, by Sasha Burnett.