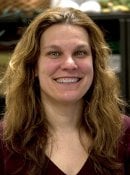 Heikinpaiva to Feature Several Michigan Tech Faculty
Join several faculty members, including Pasi Lautala and Libby Meyer, at Heikinpaiva 2014 Saturday in Hancock. There will be music, dance, food, games, a parade, and the ever-popular Polar Bear Dive. Be sure to remind students that the Polar Bear Dive is back after a one-year hiatus, and they're all welcome to show their UP mettle!
From Tech Today.
Saturday, January 25
10 a.m. – 3 p.m. — Tori Market, Finnish American Heritage Center & First United Methodist Church.
10 a.m. – 3 p.m. Family Fun Day — Vipukelkka (Whipsled), kicksleds, World's Largest Kicksled, Finlandia's Quincy Green.
11 a.m. – Parade, downtown Hancock. Line up at BRIDGE School at 10:30 a.m. Prizes.
Immediately following parade — Wife-carrying contest and kicksled races, Finlandia'sQuincy Green.
1 p.m— Finnish card making class, Finnish American Heritage Center, Hancock.
3 p.m. — Polar Bear Dive, Hancock waterfront.
Note: Official site TBD
6 p.m. — Seisovapöytä (Finnish buffet), Zion Lutheran Church, Hancock. Tickets $18.
Silent auction during the banquet.
8 p.m. — Heikinpäivä dance, Finnish American Heritage Center
From the Heikinpäivä 2014 schedule page.