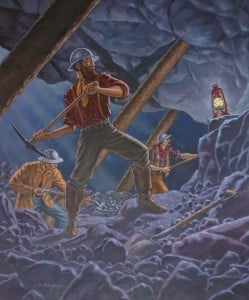 This is the last week to see the show, purchase artwork, and cast your vote for the Community Choice Award. Please visit!
Ashley Kirklen from TV6 highlighted the Great Lakes Showcase in a live segment.
Watch the YouTube video "Ashley at Rozsa Center."
The Great Lakes Showcase enters last week
"There's a community choice award, so anyone who's been into the exhibition can vote on their favorite piece. I will count all the votes at the end of the show and we'll announce the community choice award on our website" says showcase coordinator, Sarah Scarlett.
Read more at Upper Michigans Source, by Ashley Kirklen.