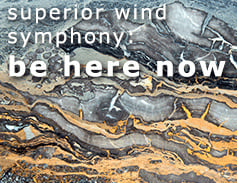 Did you know that "Geodesy" is the science of measuring the earth in all of the ways that it is possible to do so? There is music that speaks to that study, to the sheer power of the outdoors, the world we live in. As the wind and snow howl outside, take a step back and spend an evening celebrating the music that power inspires.
Please join Superior Wind Symphony's 45 musicians inside the warm Rozsa theatre for a concert about the beauty, the science, and the expanse of the outdoors in their concert "Be Here Now" at 7:30 p.m. Saturday, February 20 at the Rozsa Center for the Performing Arts.

From Tech Today, by Bethany Jones.