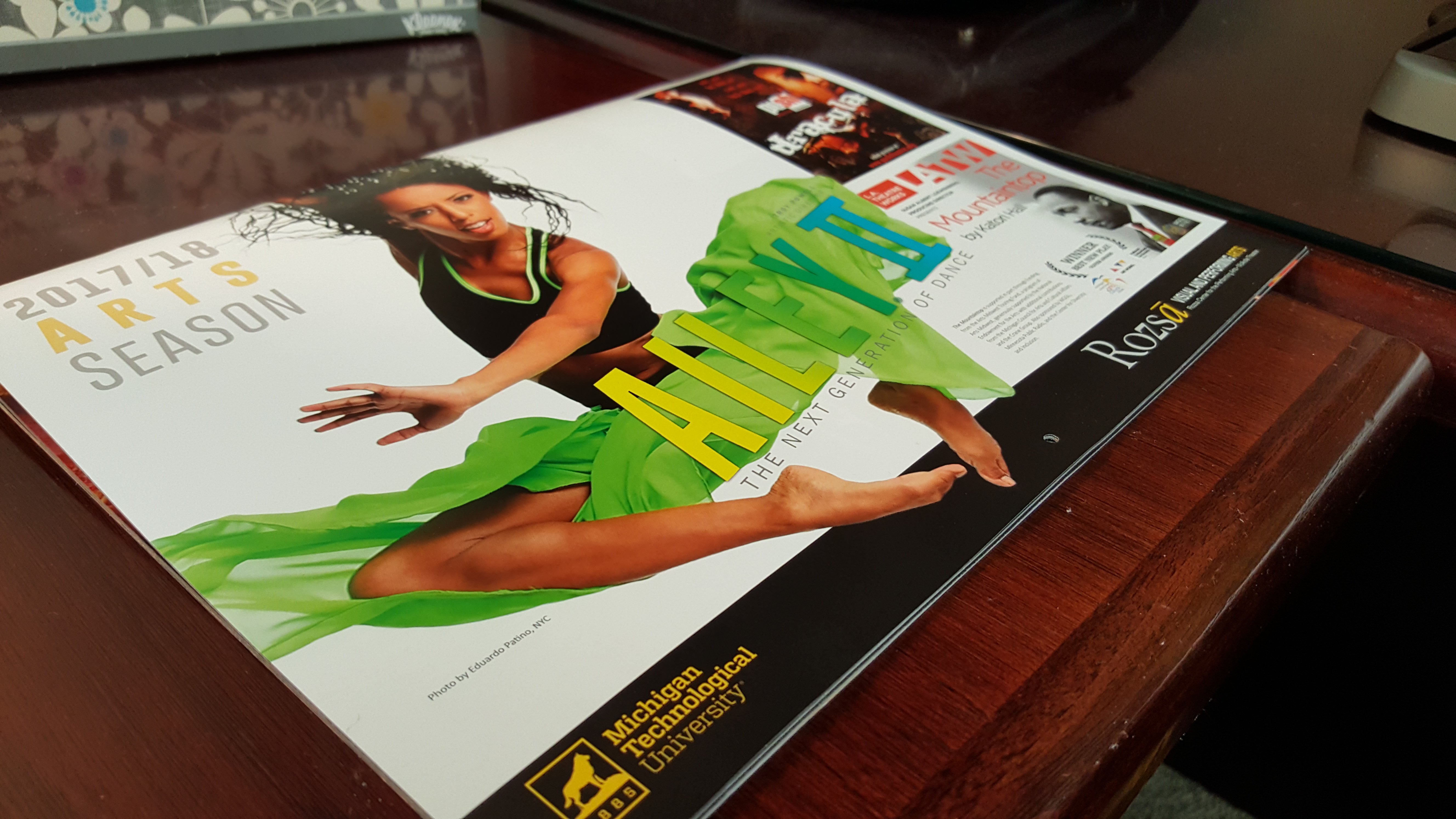 Rozsa Center calendars for the 2017-2018 season are now available — both full-size wall calendars and the handy pocket/desk calendars!
Featured this year are 12 Rozsa Presenting Series events, more than 33 Visual and Performing Arts events including music, theater and visual arts and the ever-popular 41 North Film festival.
Season Ticket Packages are on sale now, with the best discounts available on all the season has to offer! There are four Season Ticket Package options this year, offering savings of 18 to 37 percent off single-ticket prices.
Single-ticket sales begin Sept. 1. For more information or to purchase tickets, contact Michigan Tech Ticketing Services at the Central Ticket Office (SDC), at 7-2073, or visit our website.
You can pick up one of each or both at the Rozsa Center or at any of the more than 120 local Houghton and Hancock businesses who display and distribute them each year.
For Michigan Tech faculty and staff, we would like to make it easy for you to get your copies of the calendars. If you would like a calendar delivered directly to your campus mailbox, please click on this link and fill out the google form. We will gladly send a calendar to you in inter-campus mail.