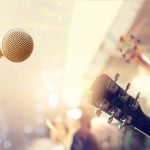 There will a benefit concert of American Roots Music at 2 p.m. Sunday (Oct. 8) at the Calumet Theatre. Hosted by Oren Tikkanen, the concert is in support of the Italian Hall Victim's Memorial Monument.
Retired Michigan Tech History Professor Fredric Quivik is among the performers featured in the show. Quivik is a member of the 1913 Singers.
Additional performers include Keweenaw Brewgrass, the Acoustic Jimmy Hats, Michelle Hawkins, Valerie DePriest, the Thimbleberry Band and more. A reception in the ballroom will follow the concert.
All donations are welcome.