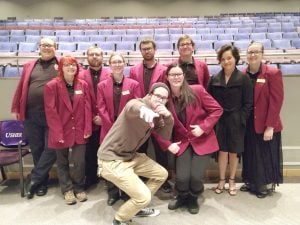 The Rozsa Center for the Performing Arts is looking for volunteer ushers to help with all of this season's arts events. Our volunteer ushers play an important role at the Rozsa helping us welcome and assist student and community visitors with every aspect of their experience in our venue.
Our volunteers greet and guide guests as they enter the building, take tickets and assist with theatre seating, answer questions about our facilities and programs, and help us create a friendly and welcoming atmosphere for all of our students and community patrons.
No previous experience necessary. Interested individuals may contact Samantha Hoover for more information, or go online to sign up to usher at the Rozsa.