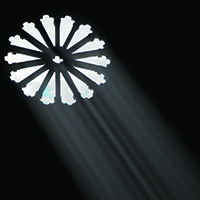 The Keweenaw Symphony Orchestra (KSO) and the Combined Choirs of Michigan Tech present Mozart's "Requiem", one of the most beloved masterpieces in the choir/orchestra repertoire.
Unfinished at the time of Mozart's death, the work was finished by his student Franz Xaver Süssmayr. Featured in the film Amadeus, it is one of the most highly recognized pieces of Western classical music. The choirs and orchestra will also perform Antonio Vivaldi's "Gloria," another beloved work in the choral/orchestral canon.
The concert will feature guest soloists Karen Beacom (soprano), Sandra Loy (alto), Robert Skylis (tenor), and Nathan Herfindahl (bass). Join us for Mozart Requiem, Saturday (Dec. 14) at 7:30 pm, in the Rozsa Center for the Performing Arts.
The Michigan Tech Concert Choir is composed of 60 voices from the college community, with 24 singers comprising conScience. The concert will feature Leslie Dukes on the organ for three numbers, accompanying the concert choir, and will also have a number of acapella performances.
Founded in 1970, the Keweenaw Symphony Orchestra is the Upper Peninsula's oldest orchestra. The KSO is a college-community ensemble comprising Michigan Tech students, faculty and staff, and community musicians. Most of the musicians pursue something other than music as a career, with engineers, scientists, mathematicians, educators, and retirees filling the roster. Students occupy about 60 percent of the orchestra; none are music majors.
The KSO presents four to five concerts per year—including choral-orchestral, opera, ballet, and pops—in the Rozsa Center for the Performing Arts.
Tickets are on sale now, $19 for adults, $6 for youth, and no charge for Michigan Tech students with the Experience Tech fee. Tickets are available by phone at 906-487-2073, online, in person at the Central Ticketing Office in the Student Development Complex, or at the Rozsa Box Office the evening of the performance.
Note: The Rozsa Box Office only opens two hours prior to performances.