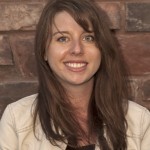 Dissertation: Scientific Management Systems as Enframing or Empowering: Technical Communication as Shaping Lean and Six Sigma
Scientific management systems are increasingly applied beyond their manufacturing roots across organizations to manage various types of work. Conducting observational research and using industry documents for two widespread scientific management systems, Lean and Six Sigma, I investigate how these systems influence technical communication knowledge and practice, including its relationship to rhetoric and ethics.  I draw out the consequences of power structures that can be created, the roles both generative rhetorical and standardized knowledge play in these systems, and the types of work and knowledge that are transformed or maligned when these knowledges do not have a reciprocal relationship.  Going beyond exploring how these systems affect technical communication, I ask how and why technical communication might shape these systems.
Teaching, Research, and Administrative Roles: The RTC Program has provided me a diverse range of professional development opportunities.  I teach an upper-division Scientific & Technical Communication (STC) course to students from a variety of disciplines in both classroom and online environments.  My work on a cross-disciplinary National Science Foundation grant titled "Responsible Conduct of Research in Science and Engineering Education: Moral Motivation and Ethical Sensitivity in Multi-National Graduate Students" has afforded me experience in diverse research methods and data analysis, as well as publishing and conferencing opportunities.  As the STC Program Assistant, I have had the chance to serve on the STC Steering Committee, conduct survey work, and help to develop the practicum for new technical communication instructors.
Scholarship and Mentoring: I am very appreciative for the generosity RTC faculty members have shown in facilitating my scholarly development.  For example, an article I co-authored with Dr. Ann Brady, "Static to Dynamic: Professional Identity as Inventory, Invention, and Performance in Classrooms and Workplaces", was recently accepted for publication by Technical Communication Quarterly.  Dr. Brady, Dr. Marika Seigel, and I also co-authored a proposal that has been awarded a CPTSC Research Grant.
Additionally, I have presented my work at the Association for Teachers of Technical Writing (ATTW) Conference, the Council for Programs in Technical & Scientific Communication (CPTSC) Conference, and the Popular Culture Association (PCA)/American Culture Association (ACA) National Conference.
Department Service:  I currently serve on the CPTSC 2012 Conference Planning Committee.  I have also served on the RTC Steering Committee and as the Humanities Graduate Student Coordinator.