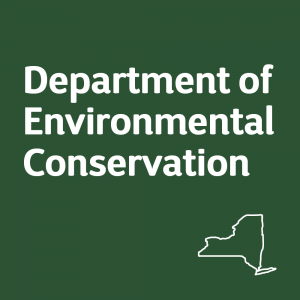 The New York State Department of Conservation (DEC) announced that Anthony (Tony) Wilkinson, Biological Sciences MS 1980, has been appointed to lead its Division of Fish and Wildlife:
Anthony (Tony) Wilkinson has been appointed to head up the agency's four Fish and Wildlife bureaus and more than 350 employees whose missions are to conserve, improve and protect New York's natural resources.
"Tony Wilkinson brings a deep awareness of the issues that affect our state's environment and our natural resources, and his decades of experience will fit in perfectly with the hundreds of colleagues here who share his passion," said DEC Commissioner Basil Seggos.
Most recently Wilkinson was the Director for The Nature Conservancy's Eastern NY Program, where he developed and implemented conservation plans for various habitats and species, including migratory fish in the Hudson River Estuary. He previously served as the Director of Operations for the national Natural Heritage Program, and has worked as a biologist and a zoologist for state agencies in Pennsylvania, Michigan, and Indiana.
Wilkinson has an undergraduate degree in Fisheries and Wildlife from Michigan State University and a master's degree in Biological Science from Michigan Technological University. He grew up in southern Pennsylvania and spent much of his youth hunting, fishing and hiking with his father. He is married with two older children and lives in Saratoga County.
"I'm thrilled to be part of the DEC team and look forward to working with the sportsmen and women of New York and our fish and wildlife staff on the sound management of our precious wildlife and fisheries resources," Wilkinson said.
Congratulations, Tony!