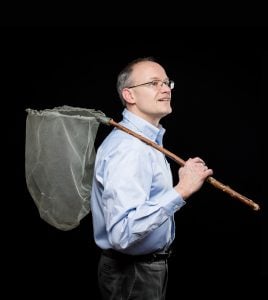 Thomas Werner knew he wanted to be a butterfly biologist from a very young age when he found chasing butterflies to be a preferable diversion to missing his friends and helping his parents harvest their garden plot.
His Journey from East Berlin to the Keweenaw has been a metamorphosis. His work with fruit flies is giving researchers an avenue to explore for cancer screening, prevention, and treatment.
"I love the precision and detail work of making a clean, crisp image."
Explore more what Werner has to say about his research in Michigan Tech's Research Magazine article, "The Butterfly Effect".