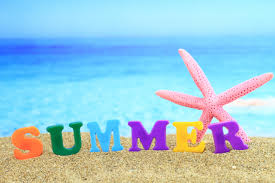 Do you want to take care of a few degree requirements over the Summer?  Registration for Summer Classes is now!  Taking a couple classes in the Summer is great option to help you continue to fulfill your degree requirements.
Going somewhere this Summer?  Explore options for courses to take online, many are the core course requirements for the Business Degrees.  Summer 2017 we are offering some online courses for convenience to our students.
EC 2001:  Principles of Economics (Track A)
EC 3100:  International Economics (Track A)
FIN 3000:  Principles of Finance (Track B)
MGT 4600:  Management of Technology and Innovation (Track A)
MIS 2000:  IS/IT Management (Track B)
MKT 3000:  Principles of Marketing (Track A)
OSM 3000:  Operations and Supply Chain Management (Track B)
OSM 3200:  Project Management (Track A) *currently full for Fall
If in the area this Summer explore these options to take on-campus:
BUS 2200:  Business Law (Track A)
EC 4050: Game Theory/Strategic Behavior (Track B)
You can go here for information on what courses are offered for the Summer.
Information about the cost of courses in the summer can be found here.   Summer tuition is based on per credit enrollment (no plateau tuition).