Michigan Technological University's College of Business announces Rachel Weyenberg of Appleton, Wisconsin, as the 2021-22 Impact Scholarship recipient.

Weyenberg is the daughter of Amy and Kevin Weyenberg and is a senior at Appleton East High School. She is active as the vice president of competitive excellence in DECA, an association of high school business students who participate in career development, social events, community service activities, and competitions. She credits DECA for helping her discover a passion for business and leading her to Michigan Tech.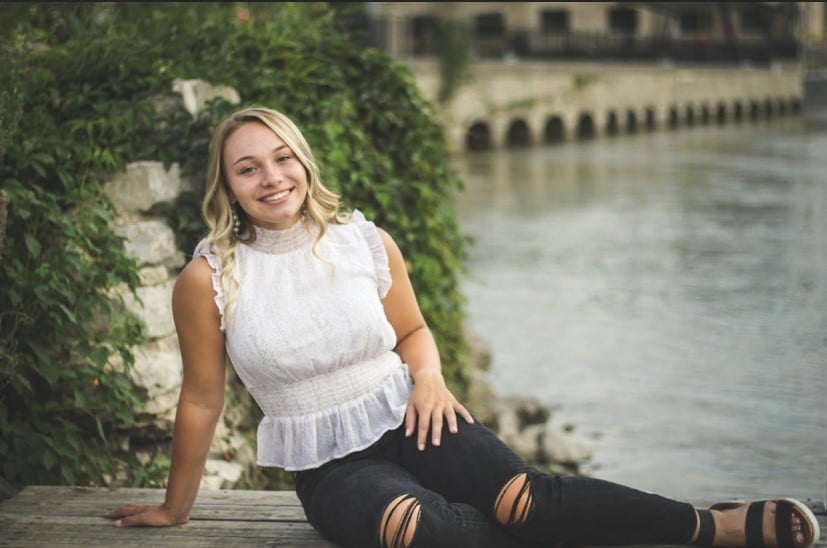 On campus in Houghton, Weyenberg plans to pursue construction management, become active in Enterprise, and land an internship. Supported by both the College of Business and the Department of Civil and Environmental Engineering, the interdisciplinary construction management major was recently named the best construction management program in the state by Universities.com.

"I fell in love with Michigan Tech and all the unique opportunities offered by the University. What made me decide to attend MTU was how amazing the College of Business is. When I toured campus I met with both Associate Dean Buche and Dean Johnson. They made me feel welcomed and at home. I love the one-on-one attention each student receives and the hands-on approach." Weyenberg says.
The Impact Scholarship, organized by Admissions, Financial Aid, and the College of Business, is an annual competitive award recognizing Michigan Tech business majors. Held virtually this year, 41 high school senior finalists from seven states were invited to participate in leadership activities via Zoom and received renewable awards ranging from $1,000 to full in-state tuition.

"Evaluators were struck by Rachel's communication skills including public speaking experience as well as her outgoing and positive approach," says Shannon Rinkinen, director in the College of Business and chair of the Impact Scholarship committee.

Weyenberg is also active in student council, National Honors Society, link crew, pep club, and varsity soccer. In her free time, she enjoys spending time with family and friends, watching movies, and going on road trips.

"I am extremely grateful for the Impact Scholarship. This opportunity will allow me to further my education without the stress of out-of-state tuition. I know that I was meant to be a Husky."

Next year's Michigan Tech Impact Scholarship application will open in summer 2021.