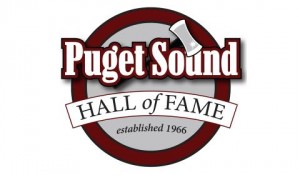 Five new members will be inducted into the University of Puget Sound Athletics Hall of Fame this fall, the Athletics Department proudly announced on Thursday. Craig Caskey (baseball), Dave Davis (cross country/track & field), Laura Grinstead (soccer), Erin Peterson (softball), and Roger Woods (swimming) will be enshrined as the Puget Sound Hall of Fame Class of 2013. Roger Woods is a Senior Lecturer in Operations Management in the School of Business and Economics at Michigan Tech.
The five new members will be inducted and celebrated the weekend of Sep. 13-14, 2013. An induction ceremony and dinner will take place on Sep. 13 and the class will be celebrated again during the Logger football game on Sep. 14. The Loggers are hosting Chapman University at 1 p.m. in their season-opener.
The Hall of Fame Class of 2013 is comprised entirely of former student-athletes. Caskey ('72) went on to pitch in the major leagues and still holds school records on the mound over 40 years after he threw his last pitch as a Logger. Peterson ('00) was an All-American catcher and still owns the home run record at Puget Sound. Grinstead ('01) was an All-American defender on the soccer pitch and led the Loggers to their first Northwest Conference title.
Davis ('00) and Woods ('94) both earned individual national titles for the Loggers in their respective sports. Woods was a three-time NAIA national champion in the pool while Davis won the NCAA Division III cross country title in 1999 and was a three-time All-American.
The five newest selections to the Hall of Fame span five different sports and represent all three eras of affiliation in Puget Sound Athletics history.
The University of Puget Sound Athletic Hall of Fame was founded in 1966 to honor extraordinary individuals in the rich history of Logger Athletics. From 1966-76, 25 members were inducted into the prestigious Hall of Fame.
From 1977-87, the Hall of Fame was dormant until then-Athletics Director Dr. Richard Ulrich revived the tradition. Since 1988, the Hall of Fame has inducted 76 new members for a total 101 student-athletes, coaches, administrators and contributors.
More information about the Hall of Fame celebration will be available later this summer atwww.loggerathletics.com.