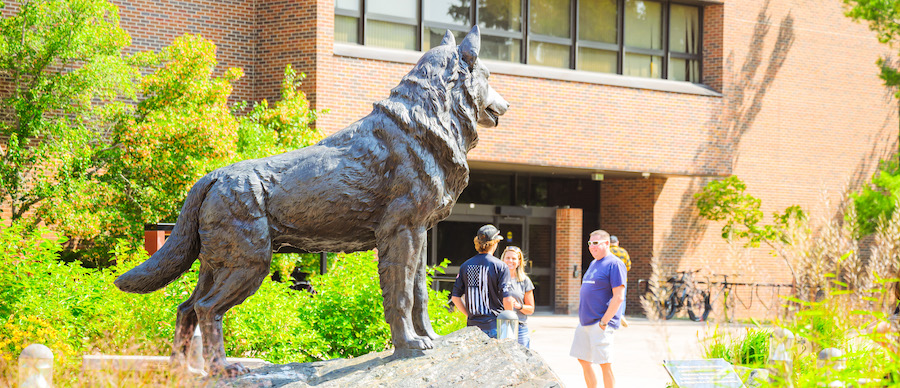 Adrienne Minerick (ChE) is the PI on a project that has received a $2,500,000 research and development grant from the National Science Foundation.
The project is titled "S-STEM: Scholarships for Success: Husky PAWS (Pathways for Academic Wellness and Success)."
Richelle Winkler (SS), Briana Bettin (CS) and Michelle Jarvie-Eggart (EF) are co-PIs on this potential six-year project.
Extract
This project will contribute to the national need for well-educated scientists, mathematicians, engineers, and technicians by supporting the retention and graduation of high-achieving, low-income students with demonstrated financial need at Michigan Technological University.
Michigan Tech is a Science, Technology, Engineering, and Math-focused high-research activity institution with approximately 7000 students, located in the rural upper peninsula of Michigan.
Over its six-year duration, this project will:
award four-year scholarships to first-year students
award additional finishing scholarships to fourth-year students pursuing an accelerated master's degree
include a summer bridge opportunity
create a first-year experience designed to develop self-awareness
provide continual career counseling
establish alumni mentor connections
encourage immersive study abroad
provide opportunities for undergraduate research.
Scholarships are targeted to full-time students pursuing bachelor's degrees and accelerated master's degrees in applied physics, engineering and computer science.
The overall goal of this project is to increase STEM degree completion of low-income, high-achieving undergraduates with demonstrated financial need.