by Pavlis Honors College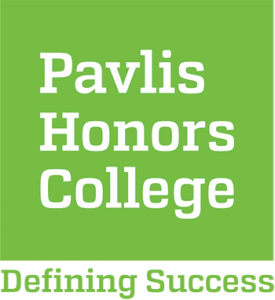 Innovation Week is a celebration of innovation both on and off campus. We will host talks with alumni entrepreneurs, showcase campus innovation and interactive events.
Learn about innovative research, new ventures, solutions to Covid-19 and education prototypes. Connect with alums, students and faculty. Drop in for one event or several!
Register soon to receive a Google calendar invite with Zoom link.
MTU Health Research Institute
Monday, January 25, 12:00 – 1:00 pm
Registration: bit.ly/HRI_talk
Health research at Michigan Tech has been steadily growing for over 10 years. This growth has led to many practical uses for the technology developed. Three researchers, Dr. Megan Frost (Kinesiology and Integrative Physiology), Dr. Bruce Lee (Biomedical Engineering), and Dr. Weihua Zhou (College of Computing) will discuss their experiences with start-ups and apply their research to relevant health problems.
Private Equity Investment for Innovation
Tuesday, January 26, 12:00 – 1:30 pm
Registration: bit.ly/equity_for_innovation_talk
Entrepreneurs exploring financing options for their innovation, future private equity investors, and current equity investors will find this panel discussion with Michigan Tech private equity experts invaluable.
Topics include:
Private investors goals and strategies
The types of opportunities that investors look for
Business stages and when investing is appropriate
Terms involved
Exit strategies for entrepreneurs
Current investment trends in private investing
Panelists include: John Rockwell, Karl LaPeer, Tom Nye, and Jeff Helminski
Advanced Power Systems Research Center (APS LABS)
Wednesday, January 27, 12:00 -1:00 pm
Registration: bit.ly/APS_talk
Jeremy Worm of Michigan Tech's Advanced Power Systems Research Center (APS LABS) will provide an overview of APS LABS and discuss innovative approaches to research, education, and collaboration with industry. A panel discussion with APS LABS leadership will follow the overview.
Michigan Tech's Advanced Power Systems Research Center (APS LABS) is focused on clean power generation and nearly all aspects of mobility with emphasis on ground vehicle systems. APS LABS is a full service organization conducting fundamental research, applied research & advanced engineering, product development, and validation testing. APS LABS supports commercial partners ranging from start-ups to Fortune 100 companies, and serves in a lead, or sub-role on many government contracts with commercial partners.
IDEA Hub Innovation Hour
Wednesday, January 27, 3:00 – 4:00 pm
Registration: bit.ly/IDEAhub_talk
IDEA Hub leaders will share their innovative education pilot projects and approaches to address the challenges of Education in the 21st Century.
Innovation and Collaboration at the Library Activity
Thursday, January 28, 12:00 – 1:00 pm
Registration: bit.ly/library_innovation
Join us for a fun mixer activity at the Van Pelt and Opie Library in which we'll see first-hand how collaboration leads to innovative solutions. Libraries are inherently interdisciplinary spaces that can serve as a jumping off point for active collaboration and innovation. Join librarians Jenn Sams and Erin Matas for a speed collaboration activity designed to let you meet new people, see a problem through a different lens, and inspire innovation. They will also share highlights about how the library supports and participates in innovative activities via a Patent & Trademark Resource Center, the 3D printers, and its innovative response to Covid-19.
Bob Mark Business Model Pitch Competition
Thursday, January 28, 5:30 – 7:30 pm
Registration: bit.ly/HuskyInnovateBobMark
Pitch your idea and potentially win some cash! This year, we'll be accepting two-minute idea pitches (evaluated on uniqueness and potential impact) and four-minute business model pitches (evaluated on scalability and actionable business models.) Register to compete by January 25, or join us in the audience to watch the event. Thousands of dollars worth of prizes offered!
Journey as an Entrepreneur with Hajj Flemings
Friday, January 29, 12:00 -1:00 pm
Registration: bit.ly/Hajj_Flemings_talk
Join us for a talk with entrepreneur and author Hajj E. Flemings, Michigan Tech Mechanical Engineering ('96) alum. Hajj will share his journey as an innovator and entrepreneur. Hajj has long embraced the entrepreneurial mindset and chose Michigan Tech because he enjoyed solving problems. Hajj is the founder of Rebrand Cities, a brand strategy consulting company that serves clients such as Cadillac, Pfitzer, Walt Disney and the Detroit Lions, to name a few. Hajj authored, The Brand YU Life: Re-thinking who you are through personal brand management.
In 2011 Hajj was featured on CNN's documentary series, "Black in America: The New Promised Land – Silicon Valley". During filming of the series, he came to a deeper understanding of the meaning of "digital divide" for communities of color and dedicated himself to creating solutions. His insight led him to become founder and CEO of Brand Camp University, an educational platform that creates technology accessibility and supports job readiness for clients in underserved communities. In parallel, he led a new global civic design initiative within Rebrand City which focuses on eradicating the digital divide by getting 10,000 small businesses online.