---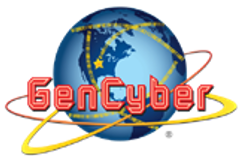 Dr. Yu Cai, Applied Computing, is seeking motivated students to help with this summer's GenCyber Teacher Camp, which takes place on campus July 19-23, 2021.
Twenty K-12 teachers attending the camp.
Students will work as teaching assistants and camp helpers. They will set up the lab, help during hands-on activities and games, manage the website, and help the assessment. Students will be paid for 3 weeks of work during July.
Contact Dr. Yu Cai (cai@mtu.edu) for details and to apply.