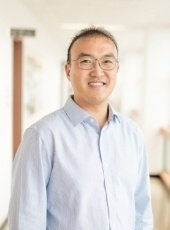 eLife, a prestigious journal in cell biology, has published a paper co-written by Sangyoon Han, "Pre-complexation of talin and vinculin without tension is required for efficient nascent adhesion maturation."
Dr. Han is an assistant professor in the Biomedical Engineering department, and a member of the Data Sciences research group of the Institute of Computing and Cybersystems (ICC).
eLife is a non-profit organization created by funders and led by researchers. Their mission is to accelerate discovery by operating a platform for research communication that encourages and recognizes the most responsible behaviors.