---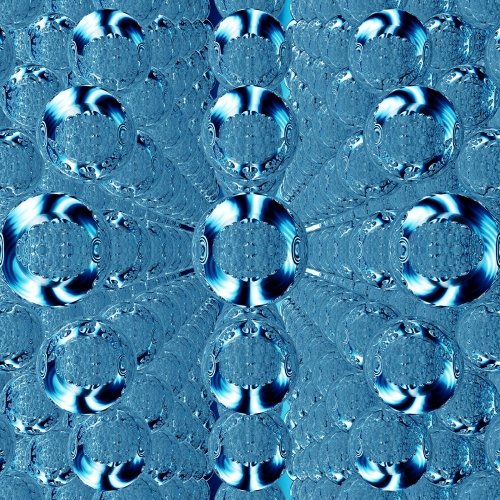 by Amanda Stump, Institute of Computing and Cybersystems
The inaugural Art in Silico is a computational art exhibition and event series that examines the expressive world of creative computation and the confluence of technology and art, connecting circuit board to canvas.
As technology pervades our existence, forming new universes — metaverses — in which we can live, act and perceive, the spaces between the conventional science, technology, engineering and mathematics (STEM) disciplines and the creative arts have shrunk to the infinitesimal. Art in Silico celebrates the continuum of arts and STEM, seeking to hack your mind and STEAM your brain to experience a world in which data are compelling, evocative, provocative, ugly, beautiful and appealing.
Are you interested in computational art?
We will soon announce Art in Silico seminars and workshops so that you can learn about and create computational art. Stay tuned to the website for announcements about upcoming events.
Would you like to submit a piece to Art in Silico?
We invite submissions from anyone: from beginning programmers and first-time artists to professional artists/hackers who see colors and hear music in volumes of data. We invite any and all forms of computational art: immersive performance, interactive installations, virtual and augmented reality, visual art, musical compositions, data visualization and other thought-provoking works inspired by science, technology, engineering and math.
Possible submissions include, but are not limited to:
Immersive performances
Interactive installations
Virtual and augmented reality
Visual art
Musical art
Data visualizations
Hybrid forms
Submission Instructions
The deadline for submission is March 3. A submission form will follow; check the website for details.
Pieces chosen for the exhibition will be required to be installed in their indicated location by March 13. Installations will be on display at Michigan Tech prior to the Art in Silico Awards Reception, which will be held at 5th & Elm at the Orpheum Theater in early April (to be announced soon).
Michigan Tech and other Art in Silico presenting organizations will not be liable for damage or theft, however caused, including as a result of negligence.
Pieces indicated for donation in the submission form will be auctioned to support the Copper Country Community Arts Center and student scholarships at Michigan Tech. Pieces may also be listed for sale during the exhibition, with a 20% commission fee collected to support the Copper Country Community Arts Center for all sold pieces.
For more information, please contact silico-art-l@mtu.edu.