On Monday, January 13, beginning at 9:00 am, Michigan Tech IT will be upgrading the web login pages for the following web sites:
After the upgrade is complete, the new login page will have a different look. You will be asked to sign in on a full-screen login page instead of a credential prompt. The new screen will look like this: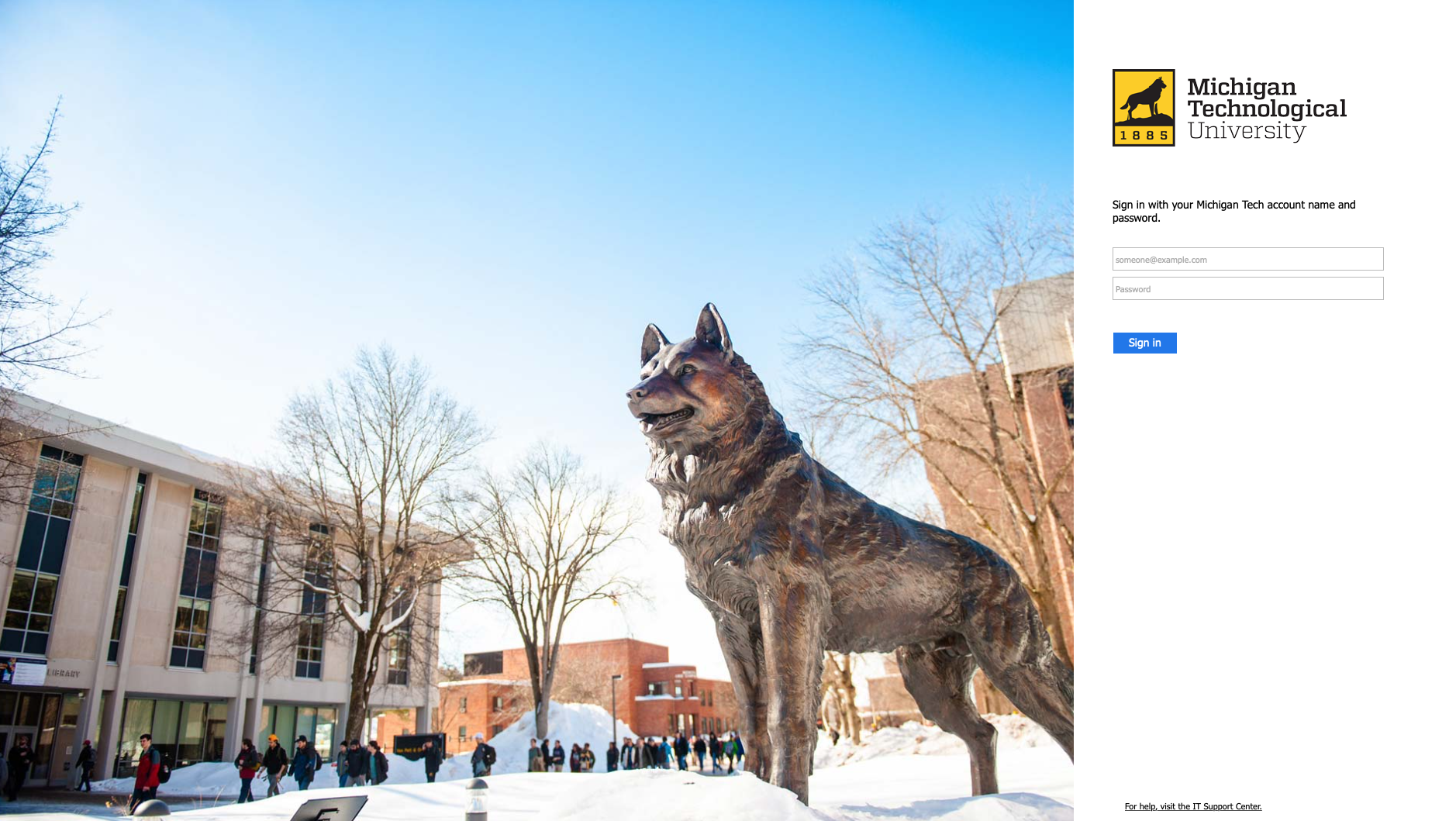 If you have any questions, we can help. Contact us at it-help@mtu.edu or call 7-1111.