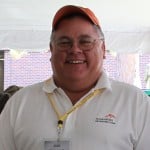 Michigan Tech hockey is pleased to announce a partnership with ArcelorMittal in the 7th Man T-shirt Project. ArcelorMittal has purchased 850 T-shirts for Michigan Tech students to wear at the home-opening series against the University of Michigan on Oct. 31 and Nov. 1.
"I would like to thank ArcelorMittal and Joe Nowosad (MSE '87) for sponsoring our 7th Man T-shirts," Tech hockey coach Mel Pearson said. "Any time you host a team like the University of Michigan, it's a big deal. It's going to be an exciting weekend of hockey here at the MacInnes Student Ice Arena, and we're happy our student section will be covered in gold."
One hundred of the ArcelorMittal 7th Man T-shirts will be handed out at a live radio remote in the Van Pelt and Opie Library on Wednesday, Oct. 29. The hockey team and coaching staff will be on campus promoting the series against Michigan.
The remaining 750 7th Man T-shirts will be handed out at the Experience Tech student entrance at the John MacInnes Student Ice Arena before Friday night's game.
"We are honored with this opportunity to be the first company to sponsor the 7th Man at Michigan Tech," Jake Haelfrisch, an engineer at ArcelorMittal said. "ArcelorMittal is very proud to work with such a great partner over the past eight years. The engineers that we've hired from Michigan Tech are at all levels of our corporation and this sponsorship is the least we could do to recognize this partnership. We hope that we see an arena filled with Husky Gold. Go Huskies."
ArcelorMittal employs more than 60 Michigan Tech graduates, and is the world's leading steel and mining company, with around 232,000 employees in more than 60 countries. They are the leader in all major global steel markets, including automotive, construction, household appliances and packaging. Underpinning all their operations is a philosophy to produce safe, sustainable steel. See the ArcelorMittal website for more information.
"It's great to see all the Michigan Tech graduates that ArcelorMittal employs," added Pearson. "They obviously see a value in our students, and we're thankful that they're now going to partner our department and team."