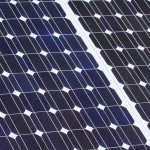 Pearce (MSE/ECE) authored an article "What If All U.S. Coal Workers Were Retrained to Work in Solar?" in the Harvard Business Review.
In Print
Joshua Pearce's (MSE/ECE) work on replacing coal work with solar was reprinted in Industry Week as well as being covered widely in the media including Politico and in articles covering both the US (One Year of Coal CEO Pay Could Retrain Every US Miner to Work in the Solar Industry– Greentech Media) as well as the Australian coal industries: What to do with coal workers? Retrain them for solar, says study.
In the News
Joshua Pearce's (MSE/ECE) research on solar employment has been covered widely including by MIT Technology Review, Epoch Times, Indiana Public Radio, Grist, Clean Technica and Vox in an article: New study: it would be cheap to retrain coal workers for solar jobs
The story has also been picked up in Europe:
Solar Energy Is Powering New Careers And It Could Be Absorbing Coal Sector Job Losses
"The coal industry is on a downward slope from which it won't get off," Pearce, who teaches electrical engineering, told this reporter. "There is too much competition from not just natural gas but also renewables, and especially solar."
Read more at Forbes, by Ken Silverstein.
In the News
Joshua Pearce (MSE/ECE) was quoted on energy industry employment in "One Year of a Coal CEO's Salary Could Transition U.S. Coal Miners to Work in Solar Industry" in EcoWatch and also in "US solar industry hailed as 'light at end of tunnel' for jobless coal miners" in Mining.
In the News
Research by Joshua Pearce (MSE/ECE) was covered by the U.S. Department of State's Share America.