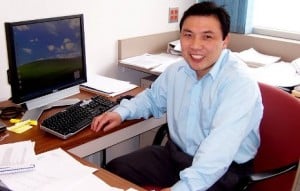 A new material developed by a team led by Yun Hang Hu (MSE) has been featured on several science blogs including Electronic Specifier, ChemEurope.com and Energy Daily.
See Bright Future for Energy Devices, by Allison Mills.
In the News
A new material invented by a Michigan Tech-led team and Yun Hang Hu (MSE) was covered in Capacitor Industry News and Materials Today.