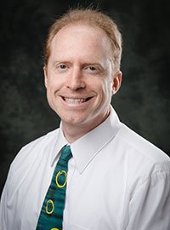 Interview with Professor (Hardware)X
In this article, Christopher Tancock interviews Professor Joshua M. Pearce, Editor-in-Chief of HardwareX and finds out about why hardware articles are important, how they can help advance science and how they assist with reproducibility.
Read more at Elsevier Connect, by Joshua M. Pearce and Christopher Tancock.
In Print
Graduate students Salil Sule (MEEM) and Aliaksei Petsiuk (ECE) coauthored an article with Joshua Pearce (MSE/ECE) on an Open Source Completely 3-D Printable Centrifuge published in Instruments.
Undergraduate students Matthew Reich (MSE) and Aubrey Woern (MEEM) and graduate student Nagendra Tanikella (MSE) coauthored an article with Joshua Pearce (MSE/ECE): Mechanical Properties and Applications of Recycled Polycarbonate Particle Material Extrusion-based Additive Manufacturing. Published in Materials.
Joshua Pearce (MSE/ECE) coauthored "Ystruder: open source multifunction extruder with sensing and monitoring capabilities" published in HardwareX.
Pearce also coauthored "Expanded Microchannel Heat Exchanger: Nondestructive Evaluation" published in Heat Transfer Engineering.
MSE students Nupur Bihari, Craig Ekstrum, Pierce Mayville, and Yuhuan Fei, co-authored an article with Yun Hang Hu (MSE) and Joshua Pearce (MSE/ECE) and their Finnish colleagues titled: "Atomic layer deposited aluminium oxide mitigates outgassing from fused filament fabrication–based 3-D printed components" published in Surface and Coatings Technology.
In the News
Joshua Pearce (MSE/ECE) was quoted in "How 3D Printing Is Helping Arthritis Patients " published by GrabCAD and Pearce's book is discussed in the Vox article "The man who wants to save humanity from nuclear winter."
Joshua Pearce (MSE/ECE) was quoted in the UL featured story: "Making the Switch to Sustainable Materials? It's Not That Simple " published in On the Mark, a UL magazine.
Research by the Pearce research group is covered extensively in "3D Printing: A Technology of Degrowth? " published in 3D Print.
Notables
MSE visiting scholar Svetlana Obydenkova (from KTH Royal Institute of Technology, Sweden), ME student Nicholas Anzalone, and Joshua Pearce(MSE/ECE) were awarded the Outstanding Paper in the 2019 Emerald Literati Awards from the Journal of Enterprising Communities: People and Places in the Global Economy for their work on the use of distributed manufacturing for people living in rural communities. Their paper is available for free through open access for the next year.
ISSN: 1750-6204
Sustainable sports equipment? It's now possible with the Gigabot X, an open-source industrial 3D printer
Michigan Technological University (Michigan Tech) researchers teamed up with startup company re:3D, Inc. They came up with the Gigabot X, an open-source FPF additive manufacturing unit.
Their study tackled how FPF technology might help 3D printing hubs earn a profit while also producing environmental-friendly products. They showed it was possible to get more than 1,000 percent return on their investment for a Gigabot X unit that used recyclable feedstock and saw considerable activity.
Fabrication laboratories, makerspaces, public libraries, and schools might benefit from FPF printers.
"With well over 1,000 Fab Labs worldwide spreading fast and morphing into environmentally friendly 'green fab labs', the Gigabot X could be a useful tool to add to their services as well as other makerspaces," explained Michigan Tech researcher Joshua Pearce.