906 Night: featuring Adelee & Gentry
Do you love LIVE MUSIC? Join MUB Board in the MUB Commons tonight (2/23) as we kick off our first 906 night! What's 906 Night? Well, it's music – live music – right here on campus, it's free, and it's starting at 
9:06 pm
 – of course!
Adelee & Gentry are sisters, songwriters, and storytellers. "This singer/songwriter duo have a polished foll-pop sound that is grounded by a rootsy base but elevated by the self-taught sisters' unique yet captivating styles of two-part harmonies."
Paper Airplane Contest
Enjoy making paper airplanes? Want to put your creativity to the test? Join MUB Board for a Paper Airplane Contest on March 1st at 7 pm in Fisher 135. You could win a $50 Amazon gift card if your airplane flies the furthest or looks the best! What are you waiting for? Join us and show off your paper airplane making skills!
*Supplies will be provided at the event.
---
Movie Screening: "Mandela: Long Walk to Freedom"
As part of the Black History Month celebration, the African Students' Organization (ASO) and the Black Students Association (BSA), with the support of the Center for Diversity and Inclusion, is organizing a screening of the movie Mandela: Long Walk to Freedom (2013), starring Idris Elba. The movie chronicles the life of Mandela. It is based on his autobiography, Long Walk to Freedom (1994).
Venue: Fisher 139
We will serve food (pizza and soda). We look forward to sharing this special moment together as we remember Nelson Rolihlahla Mandela, an icon for the fight against apartheid and equality. Facebook: 
https://www.facebook.com/events/149134539093347/
ASB – Buffalo River, AR
Come channel your inner Lewis and Clark and spend a week navigating the gorgeous Buffalo River in Arkansas. Spend spring break paddling through the wild Ozark Mountains, seeing dozens of waterfalls, and making killer memories with great people. No experience necessary! The cost of the trip is $400. This includes transportation, food, camping permits, and canoe rentals! Stop by the OAP to sign up! Limited spots available.Questions? Email Kate Patronik, 
kpatroni@mtu.edu
, or Michael Del Signore,
mdelsign@mtu.edu
ASB – Mountain Biking in the Pisgah National Forest
Come mountain bike and camp in the Pisgah National Forest, outside of Asheville, NC for a week! We'll be shredding some sweet trails, and be stopping at the Mega Caverns in Louisville, KY! This trip will mainly be mountain biking – you don't need to consider yourself an expert, but you must be comfortable riding singletrack for full days. The cost of the trip is $350, this includes transportation, food, lodging, and mega caverns ticket. Stop in the OAP to sign up! You must pay half the total to reserve a spot, only open to 6 participants. If you have questions please email Kate Patronik, kpatroni@mtu.edu or Russ Crofton, rdcrofto@mtu.edu
---
Applications Now Open for the ICE House!
The Innovation Center for Entrepreneurship (ICE) House's mission is to promote innovation through group collaboration. Live in a house where you share in challenges and success, pool knowledge and expertise and live with a common purpose.
Amenities include:
On Campus

No Meal Plan Required

Professional Kitchen

Flat Screen TVs

Mentorships

Access to Venture Capitalists

Competition Opportunities

Entrepreneurship Guidance

Already have a housing contract? Transfer it to the ICE House!
Who knows, the next Facebook might be born here!
Questions?
agweber@mtu.edu or jhjay@mtu.edu
---
Come Dance with NOSOTROS
Where: MUB ballroom
Time: 
8-9 pm
 salsa lessons, 
9-11 pm
 open floor
Cost: FREE!
All levels! No partner needed! Family friendly!
---
Seeking Nominations for the 24th Annual Student Leadership Awards
At Michigan Tech we are blessed with students that are crazy smart, motivated and adventurous. As faculty and staff, we partner with these students to inspire community, scholarship, possibilities, accountability and tenacity. We realize how lucky we are to be able to work alongside them in their academic and career pursuits.
Now is the time to recognize these students for their commitment, enthusiasm and leadership. On behalf of the University, we are seeking nominations for the President's Award for Leadership, Vice President for Student Affairs and Advancement Award for Service, and various other student leadership awards. The recipient of each award will be honored at the 24th Annual Student Leadership Awards Ceremony at 
6 p.m.
Friday, April 20
  in the Memorial Union Ballroom.
The nomination process is simple. All awards and information about each can be found 
online
. For each individual award, simply click on the award title, then complete and submit the nomination form.
Nominations for the President's Award for Leadership and the Vice President for Student Affairs and Advancement Award for Service are due by 
5 p.m.
Friday, March 9
.  Nominations for all other Student Leadership Awards are due by 
5 p.m.
Wednesday, March 23
. Questions concerning the awards can be directed to 
Student Activities
.
Take a minute to nominate a student or colleague today!
---
Tech Theatre Presents "When You Comin' Back Red Ryder"
Tech Theatre presents When You Comin' Back Red Ryder, a play by Mark Medoff. The employees and customers of Foster's Diner in Hope, New Mexico, 88250, experience a terrorizing examination their personal desires and dreams when Teddy, a disillusioned biker, calls them on living in made-up worlds. Some pretend nothing happened, but others find a new direction for their lives. Emotionally charged and unpredictably brutal, the play plunges from the mundane to frightening. Please note: This play uses adult language, simulated violence, and a gunshot from a theatrical firearm will be discharged during this production. The play will run Thursday – Saturday, for two weeks, Thursday, February 22 -Saturday, February 24, and Thursday, March 1 – Saturday, March 3, at 7:30 pm each night, in the McArdle Theatre.
---
Legendary Ailey II Comes to the Rozsa Center on their 32-City Tour
Photo by Kyle Froman
The Rozsa Center for the Performing Arts is pleased to present the legendary Ailey II: The Next Generation of Dance on Tuesday, February 27, 7:30 PM, as a part of their 32-city US tour on their 2017-2018 season. The Alvin Ailey dance spirit shines in Ailey II, known for their exhilarating and timeless performances nationally and internationally. Ailey II has been hailed as "second to none" by Dance Magazine, and for their "off the charts energy" by The New Yorker.
---
Folding for Philanthropy (formerly Michigan Tech Trivia Night)
Do you want to win $500 for your student organization?
Please join the Student Philanthropy Council for Folding for Philanthropy (formally Michigan Tech Trivia Night) in the MUB Commons on Tuesday, February 27th from 7:00 – 8:00pm.
There will be 3 rounds of 10 trivia questions about philanthropy at Michigan Tech. Paper airplanes that you fold will be thrown at targets to answer the questions, so start practicing!
Prizes will be awarded for each round and a grand prize of $500 for your student org.
All registered student organizations are invited to participate with a team of up to 3 members.
To register fill out the Google Form at http://bit.ly/2oopw4p
Any questions, email Adam Portmann at aportman@mtu.edu.
---
Course material survey – one more week!
If you've already completed the survey, thank you and we appreciate your participation! If you've not completed the survey, there is still time left to complete the Spring 2018 course material survey. This is the last week we are able to collect your responses. The Michigan Tech Campus Store is participating in a nationwide survey regarding course materials. The information collected is important to the Campus Store as we strive to provide the broadest course material options and most cost-conscious pricing through strategic partnerships, transparency, and industry awareness. Many chances to win gift cards!
Thank you from the Campus Store staff!
---

Dodgeball: Deadline on March 2nd @ 8:00 am
Racquetball Ladder: Deadline on March 5th @ 5:00 pm
Spring Volleyball: Deadline on March 7th @ 5:00 pm
Battleship: Deadline on March 22nd @ 5:00 pm
Register your team at www.imleagues.com/MTU
– For more information:  E-mail imsports@mtu.edu
---
HuskiesFit Adult Group Fitness – Round 2!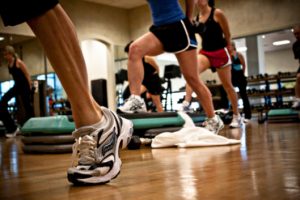 Several HuskiesFit Adult Group Fitness Classes will be starting new sessions soon! Choose your fit and try one of the following:
Afrobeat Fitness
Aikido
Aqua-Fit
Buti Yoga Basics Express 

NEW!

Buti Yoga Intensive 

NEW!

Fitbarre
Muay Thai
Simple Changes for a Healthier Lifestyle
TRX Fit
TRX Body Blast
Yoga for Back Health
Winter WonderHack is Back!
36 hours | prizes | food | tools and gadgets | industry talks and workshops | 300 students | multiple schools | Feb 23-25 at the library
Join us for Winter WonderHack, a 36-hour make-something hackathon hosted at MTU in the Van Pelt and Opie library over the weekend following career fair!
Open to current and recent students from any school in teams of 1-4 and from all disciplines. This is an industry sponsored event; there will be workshops/talks/demos on Friday night and on Saturday on topics that participants could use in their projects or may just find interesting by mentors, sponsors and faculty and community guests. Try new things like metal casting, how to design circuit boards, run a start-up, or graphic desig, try out new tech like microcontrollers and 3d printers, and have some fun with drone racing and lN2 ice cream. This event is FREE and open to all current students of all experience levels.