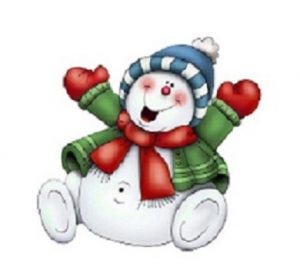 Have a great weekend!
---
Walkers Be Careful
If you are walking to campus in the morning when it is still dark, please use extreme caution. There have been numerous reports of near misses as students are difficult to see in the dark, rain and snow.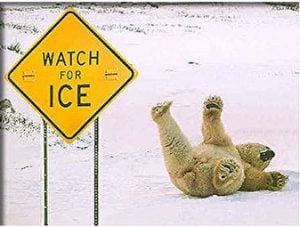 It can be slippery so be cautious!
Wear reflective clothing and be careful out there!
---
Come See Comedian Chinedu Unaka
Late Night Programming presents Comedian Chinedu Unaka. Chinedu has been featured on FOX's Laughs, The Mindy Project, Hulu's Coming to the Stage and on HBO's Shorts. He's been to clubs & colleges across the nation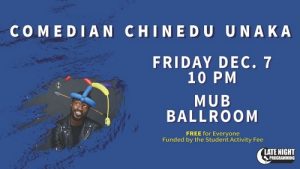 and even internationally. Join us on Friday, December 7 in the MUB Ballroom at 10:00 pm for a night full of laughs.
FREE for everyone, funded by the Student Activity Fee.
---
Big Sale at Campus Stores!
Feeling appreciated is one of life's greatest pleasures and the Michigan Tech Campus Store and University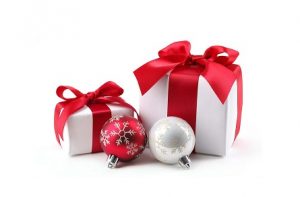 Images would like to show our appreciation and thank you for your continued patronage by once again offering our semi-annual Customer Appreciation Sale from 8 a.m. to 6 p.m Friday, December 7th.
Nearly everything in the stores will be 25 percent off. We have a great selection of sporting apparel, outerwear, and souvenirs that would be the perfect gift for yourself or anyone on your holiday shopping list.
---
Help the Husky FAN
Don't let a Husky go hungry this holiday season! Help the Fraternity and Sorority community stock the Husky FAN shelves with food and personal hygiene items. The Greek Community wants to get the faculty, staff, and student body involved in making a difference within our Husky Community, while spreading the word about Husky FAN. How can you get involved?
Step One: Take down an ornament or two from the tree on the Greek Board in Fisher Hall. Each ornament has roughly a $3 item.
Step Two: Buy the item(s) (quantity up to your discretion).
Step Three: Bring it to the Greek Office in MUB 106 on December 7th from 12-3 pm. If this time does not work, please place the items in the box outside the Greek Office.
The last date to donate is December 7th. Please spread the word and help out our fellow Husky's in having a meal and supplies for the holidays! Thank you in advance for your support!
---
                                              This weekend, Film Board Presents: The Predator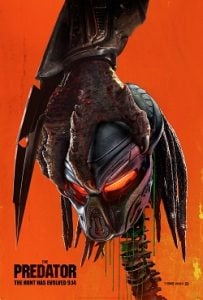 Friday, Dec. 7 @ 5:30, 8:30, 11:30
Saturday, Dec. 8 @ 2:30, 5:30, 8:30, 11:30              
Sunday, Dec. 9 @ 2:30, 5:30
Located on Michigan Tech's campus in Fisher 135. Tickets are $3 and concessions are $1 each. We hope to see you at the show this weekend and have a great day!
The Predator is rated R for strong bloody violence, language throughout, and crude sexual references
Want to see what movies we're playing next? Check out our movies and showtimes at the Film Board website: filmboard.mtu.edu
---
Banana Phone
The Rozsa Center and the Department of Visual and Performing Arts (VPA) are excited to announce their semi-annual student showcase. The showcase, titled Banana Phone, features works of art created by Michigan Tech students who are participating in Project Learning Lab. Project Learning Lab is an innovative arts classroom based inside of Rozsa gallery b. Work on display was created by students in Lisa Gordillo's Contemporary Sculpture and art + design classes. The exhibition runs Dec. 7 – 10, 2018. A reception will be held Friday, Dec. 7, from 5:00 pm – 6:30 pm. 
---
Residential Live is Hiring
Residential Life is hiring Resident Assistants (RA) for the 2019-2020 academic year. All new resident assistant candidates must attend one information session. Information sessions will take place on December 10, 2018
from 7-8 pm and January 23, 2019 from 6-7 pm in Fisher 135. After attending an information session, candidates may complete the application on Handshake. Interviews will be held between February 4 – 5, and February 11 – 15, 2019. With any questions about the RA position, please email Kaylee Kapatos at kkapatos@mtu.edu or call 906-487-1453.
---
Transportation Logistics!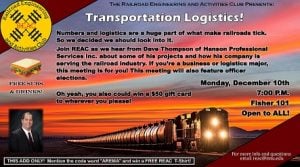 ---
MUB Board to Host Shake N' Bake
Need a stress free environment to study for finals?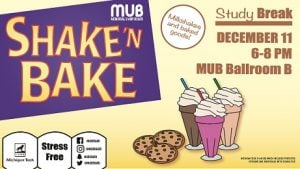 Come to the Shake N' Bake on Tuesday, December 11th  from 6 – 8 pm in the MUB Ballroom B.
Milkshakes and baked goods will be on hand to keep you going.
Have some fun while you study.
---
SURF Applications Now Open
Applications for 2019 Summer Undergraduate Research Fellowships (SURFs) are now open. Fellowship recipients will spend the summer on an individual research project under the guidance of a Michigan Tech faculty mentor. SURFs are open to all Tech undergraduates who have at least one semester remaining after the summer term. Awards are up to $4,000. Applications are due by 4 pm on January 25, 2019.
A workshop on writing effective SURF proposals is scheduled for 6 pm on Tuesday, Dec. 11 in Fisher 132.
For more information and access to the application materials and instructions, visit the webpage or contact Paige Hackney (phackney@mtu.edu).
---
Festive Fusion Holiday Party!
Join Zumba instructor Allison and POUND instructor Rochelle for a fun night of dancing and rocking out to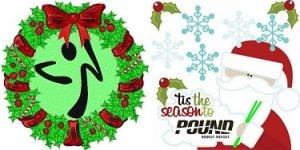 celebrate the holidays! This jam-packed evening will have Zumba and POUND®, holiday music, and giveaways! Get in the holiday spirit and wear something festive! Class includes some of your favorite holiday jams, complimentary raffle, surprises, and more!
Saturday, December 15, 6:00-8:00 p.m.
SDC Studio
Cost $15/person (sorry, no punch cards!)
Visit Festive Fusion Holiday Party to register!
---
Get Involved with Tech Traditions
Do you enjoy the traditions at Michigan Tech, like Welcome Week and Homecoming? Have you ever wanted to get more involved, but were not sure how?  Join the Tech Traditions Committee today!  The Tech Traditions Committee is a joint committee of students and staff at Michigan Tech who work together to plan and run some of our favorite traditions.  Please email Rochelle (raspence@mtu.edu) for more information.
---
New HuskiesFit Class
A new and exciting offer in the line-up of adult group fitness classes – Tai Chi!
Tai Chi, an ancient Chinese exercise combining relaxed fluid movements with a calm, alert mental state, is low impact and puts minimal stress on muscles and joints, making it safe for all ages and fitness levels. Join new HuskiesFit instructor Hilary Mondays from 2-2:50 p.m. and Wednesdays from 10:30-11:20 a.m. in the SDC Studio.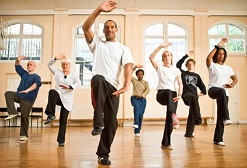 Fall Session: Now Through – December 19
Cost – Michigan Tech Student Session $24, General Public Session $30
(Pay at the SDC Ticket Office.)
For more information or to register, visit Tai Chi.
---
The Waino Wahtera Center for Student Success is Hiring for 2019-20!
Are you looking for leadership opportunities where you encourage the success of other Michigan Tech students?  Come join the staff of the Wahtera Center in the following positions:  OTL (Orientation Team Leader), ExSEL Peer Mentor, Academic Success Coach, and Success Course Peer Teaching Assistant.
To apply for any of these positions, you must attend one of the following info sessions to obtain an application. 
Friday, January 18 at 4 p.m. in Fisher 138
Friday, January 18 at 5 p.m. in Fisher 138
If you have any questions, please email:  success@mtu.edu.
---
---