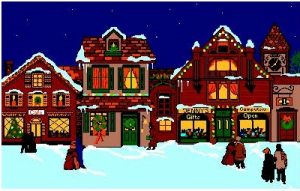 Have a wonderful day!
---
Walkers Be Careful
If you are walking to campus in the morning when it is still dark, please use extreme caution. There have been numerous reports of near misses as students are difficult to see in the dark, rain and snow.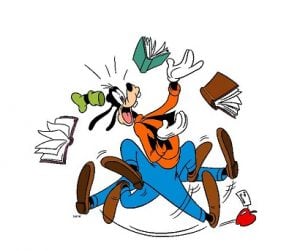 It can be slippery so be cautious!
Wear reflective clothing and be careful out there!
Drivers should always be on the lookout for students walking to school as well!
---
The Rozsa Center Presents Three Holiday Concerts This Week
Celebrate the holidays with music at the Rozsa! Join the Rozsa Center and the Michigan Tech Department of Visual and Performing Arts for two holiday inspired concerts this week: enjoy "Gifts of Music," a concert by the Superior Wind Symphony on Friday, December 14. And the Michigan Tech Choirs present a "Celebration of Lights" on Saturday, December 15. Both shows are at 7:30 pm at the Rozsa Center for the Performing Arts.
On Friday, The Superior Wind Symphony brings musical gifts that are varied and diverse for you at the end of this year. The Gifts of Music program includes "The Sussex Mummer's Christmas Carol" by Percy Grainger and Mike Christianson; "Three Moods of Hanukkah," arranged by Lenny Niehaus; two traditional carols, Silent Night and O Tannebaum, co-arranged by Wynton Marsalis, and "Variations on a Shaker Melody" by  Aaron Copland; among other holiday-inspired songs.
Jared Anderson, Associate Professor of Music and Director of Choral Activities at Michigan Tech, presents A Celebration of Lights,  "The choirs at Michigan Tech are looking forward to sharing a program of diverse music that they have grown to love over the past couple of months. The concert includes traditional carols as well as a number of newer pieces that capture the spirit of the holiday season, when the nights are long and we appreciate light from many sources.  The choirs will sing of light from the menorah, the moon, stars, warm homes, a cradle. We hope that people from across the Keweenaw will take some time to join us for this concert. We are especially looking forward to collaborating with the Copper Country Bells, a local group of handbell players who will join the combined choirs for two numbers on the program."
Tickets for Gifts of Music and Celebration of Lights are on sale now, $13 for adults, $5 for youth, and no charge for Michigan Tech students with the Experience Tech fee. Tickets are available by phone at (906) 487-2073, online at mtu.edu/rozsa, in person at the Central Ticketing Office in the Student Development Complex, or the night of the show at the Rozsa box office, which opens two hours prior to performances.
---
Festive Fusion Holiday Party!
Join Zumba instructor Allison and POUND instructor Rochelle for a fun night of dancing and rocking out to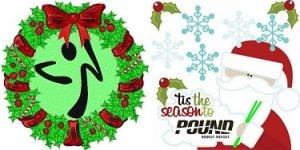 celebrate the holidays! This jam-packed evening will have Zumba and POUND®, holiday music, and giveaways! Get in the holiday spirit and wear something festive! Class includes some of your favorite holiday jams, complimentary raffle, surprises, and more!
Saturday, December 15, 6:00-8:00 p.m.
SDC Studio
Cost $15/person (sorry, no punch cards!)
Visit Festive Fusion Holiday Party to register!
---
SDC Holiday Break Hours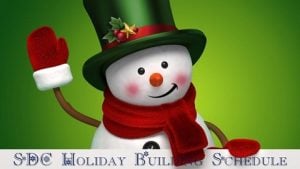 The SDC will observe reduced building hours during the holiday break, December 22, 2018 – January 12, 2019.
For more information, see the attached schedule or visit Holiday Building Hours.
---
New HuskiesFit Class
A new and exciting offer in the line-up of adult group fitness classes – Tai Chi!
Tai Chi, an ancient Chinese exercise combining relaxed fluid movements with a calm, alert mental state, is low impact and puts minimal stress on muscles and joints, making it safe for all ages and fitness levels. Join new HuskiesFit instructor Hilary Mondays from 2-2:50 p.m. and Wednesdays from 10:30-11:20 a.m. in the SDC Studio.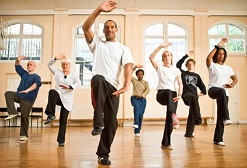 Fall Session: Now Through – December 19
Cost – Michigan Tech Student Session $24, General Public Session $30
(Pay at the SDC Ticket Office.)
For more information or to register, visit Tai Chi.
---
Commit to be HiskiesFit in 2019! Change up your workout or try a new class. Set some new fitness goals.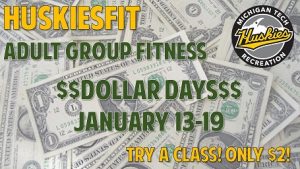 Several HuskiesFit Programs will offer classes for only $2 during 
Dollar Days
, January 13 – 19. This is a great chance for you to test the waters and see what we have to offer without breaking your budget!
Find what works for you and commit to be HuskiesFit in 2019!
---
The Waino Wahtera Center for Student Success is Hiring for 2019-20!
Are you looking for leadership opportunities where you encourage the success of other Michigan Tech students?  Come join the staff of the Wahtera Center in the following positions:  OTL (Orientation Team Leader), ExSEL Peer Mentor, Academic Success Coach, and Success Course Peer Teaching Assistant.
To apply for any of these positions, you must attend one of the following info sessions to obtain an application.
Friday, January 18 at 4 p.m. in Fisher 138
Friday, January 18 at 5 p.m. in Fisher 138
If you have any questions, please email:  success@mtu.edu.
---
---
Residential Life is Hiring
Residential Life is hiring Resident Assistants (RA) for the 2019-2020 academic year. All new resident assistant candidates must attend one information session. An information session will take place on January 23, 2019 from 6-7 pm in Fisher 135. After attending an information session, candidates may complete the application on Handshake. Interviews will be held between February 4 – 5, and February 11 – 15, 2019. With any questions about the RA position, please email Kaylee Kapatos at kkapatos@mtu.edu or call 906-487-1453.
---
HuskiesFit and Outdoor Adventure Programs
Check out the awesome lineup of HuskiesFit and Outdoor Adventure Programs we have in store for you this spring! All adult and youth classes are open for registration!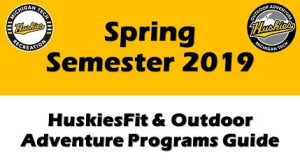 We've got something for everyone! Keep yourself and your family HuskiesFit with HuskiesFit and Outdoor Adventure Programs classes this spring!