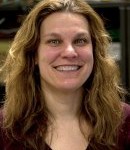 Not surprisingly, this weekend is a big one for the Irish Times Restaurant in Laurium.
Local musician Libby Meyer and four or five other musicians will play Irish fiddle music from 7 p.m. to 11 p.m. today.
"They jam and have a good time," she said.
Read more at the Mining Gazette, by Kurt Hauglie.