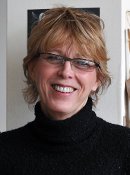 During FinnFest 2013, artist Susanne Kilpela will have work displayed at the Gallerie Boheme, 423 Fifth Street in Calumet. The exhibit will include drawings and porcelain sculpture. The artist reception is on Thursday, June 20, 2013, from 7-9 pm.
Kilpela will be co-curating a group exhibition at the Rozsa Gallery. Five Contemporary Finnish-American Artists will exhibit paintings, bronze sculpture, paper and found object assemblages. The gallery reception is on Saturday, June 22, 2013, from 5-7 pm.
Learn more about FinnFest 2013 and the event schedule.