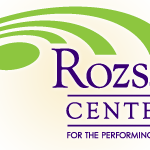 Over the years, the Rozsa Center has become known for the funny, dramatic or thoughtful performances, plays and musicals it puts on during its yearly season and the programming scheduled for its 2013-14 season will be no different.
"I'm always excited about all the seasons, but in particular I'm really excited about this coming season," Rozsa Center Director Susanna Brent said. "We're doing a lot of theater that's close to my heart."
Read more at the Mining Gazette, by Scott Viau.