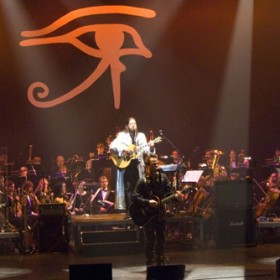 The Golden Age of Concerts
Another bonus of living here is all the talent that comes through town: famous lecturers, comedians, acting troupes, and especially musicians have graced the stages at Tech. Through extensive research in the Keweenawan and elsewhere, I've discovered a golden age of rock, folk, and jazz concerts at Tech.
Read more at TechAlum Newsletter, by Dennis Walikainen (Dennis '92 '09).
More on Homecoming '83 and More
Thanks for the article on artist, Tony Orrico's visit to Michigan Tech and Finlandia. I went to high school with the two professors (Anne Beffel, MTU and Carrie Flaspohler, Finlandia) who collaborated on this project.
Read more at TechAlum Newsletter, by Lynda (Gertz) Kuisell '85.